If you're a job seeker or might be one at some point in your career, you need a portfolio to show potential employers your strengths. Job hunting is a competitive task, and especially while most interviews are being done remotely, anything you can do to stand out from other applicants will have an impact. 
Portfolios are good for both students and experienced professionals. Even if you're not looking for a new role right now, it's wise to always have your portfolio ready so you don't have to scramble when you do need it. 
There are many ways to make your portfolio, but we recommend using video to showcase your strengths. Video portfolios, video resumes, or e-portfolios as they're often called, are ideal for a few reasons: 
They're easy to update over time.

You can share your video with a simple link, embed on a website, or attach to an email.

It's downloadable for your viewers.

It's easy to demonstrate your tech skills along with the rest of your work. 

You can add music, narration, or visual edits to enhance your portfolio.
Show Off Your Strengths on Video
Don't be intimidated when creating your video resume. Below, we'll guide you through the process of making a polished, professional video that will catch employers' attention.
First impression count!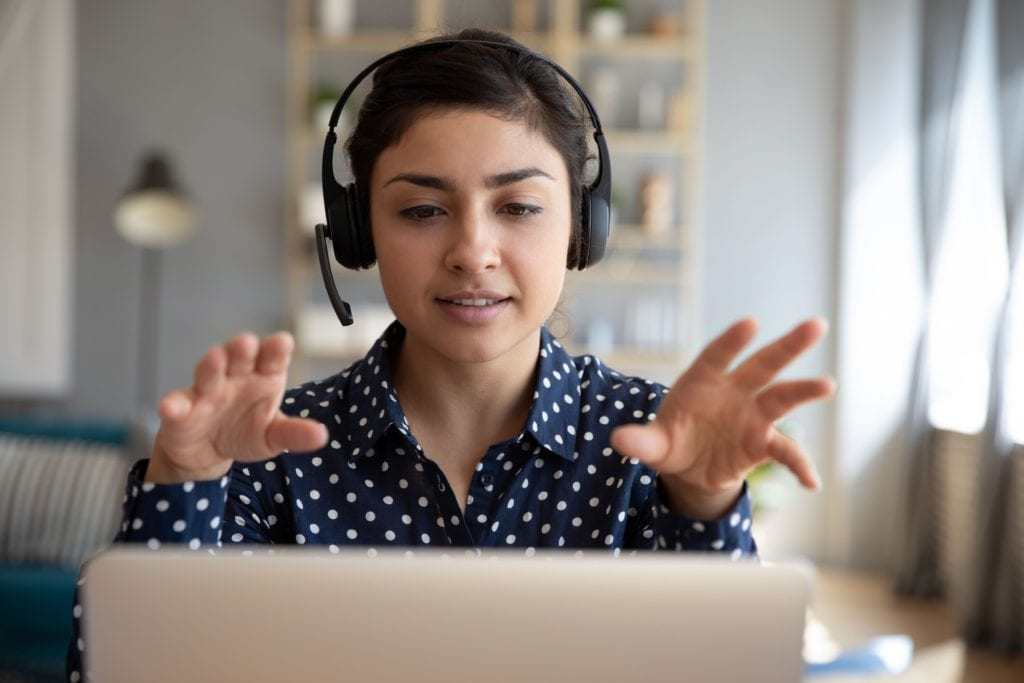 Start by recording a quick personal introduction. With video, you can introduce yourself and discuss why you're a good culture fit for the company where you're applying. Let them know why you're excited about working with them. 
ScreenPal has a free screen recorder to create your introductory video. You can easily record with a screen recorder using the webcam feature. 
Keep this part of the video under a minute in length so you hold their attention. It will give your viewer an idea of what it would be like to work with you. Be sure to show your face during this part, to make it feel more authentic. 
Showcase your work 
If most of your work is on the web, like graphic or website design, building apps, etc., record your screen so you can walk viewers through the process of your creation.
If you're an artist, use a video editor to add photos of your work to the video timeline. You can also overlay video clips showing your process. 
Add context with edits 
The goal of your video portfolio is to move companies to hire you, so it's not enough to simply show your work on screen. 
You need to make it clear how your work will benefit the employer. Do this by narrating your video and adding captions. 
It's great to share your process, but also make sure you share how your work makes a difference. Explain how long each project took you and what the end result was. Then tie it all together by sharing how you can bring those results to this new company. 
Make an emotional impact with music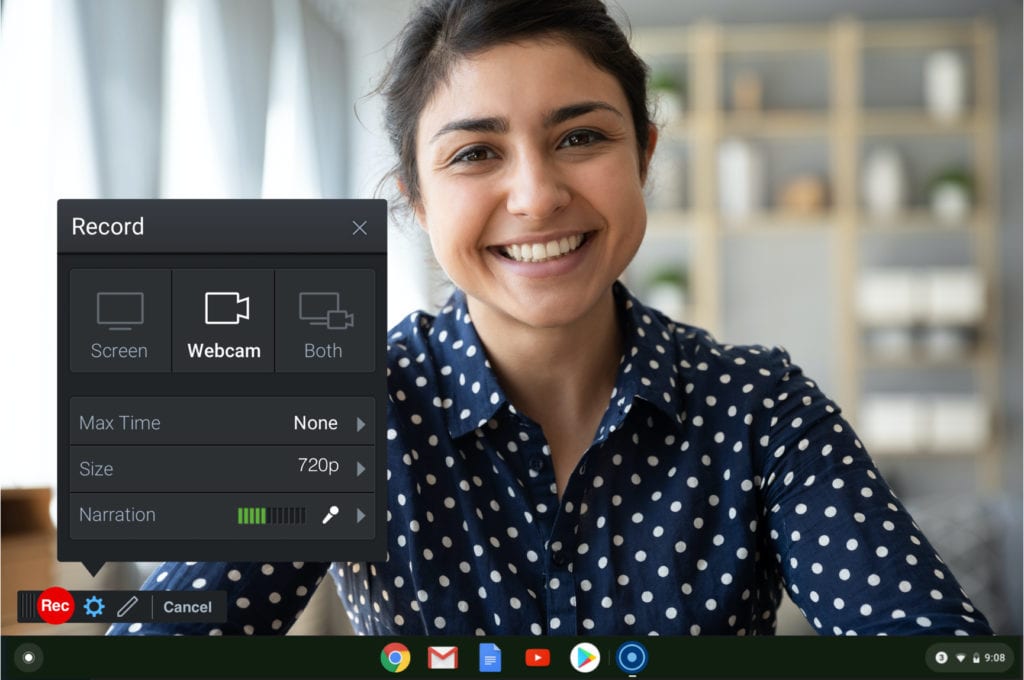 When you're trying to make a good impression, the value of music cannot be overstated. Finding the perfect track in our stock music library can help show employers more of your personality, and even help them remember you better after they watch your video. 
You can find free stock music in the video editor or you can import your own.  Adjust the volume so it plays softly in the background while you speak. 
Include testimonials
If you have testimonials or rave reviews from previous employers, clients, or teachers, include them at the end of your video portfolio as text, video, or audio clips. Think of these as built-in references to sing your praises to potential employers. 
Bonus Tips For Video Portfolios
Your video portfolio needs to be as specific as possible to the role you're trying to land. These tips will help you optimize your video. 
Don't make your e-portfolio chronological. Start with your most impactful work, and go from there. 

If you're interviewing for more than one type of role, make different versions of your e-portfolio for each type of job. 

Record a new introduction clip for each company you apply to, and swap it out before you send your portfolio. Even though you're only changing a brief clip, mentioning the company in your video will make it more personal and show that you took the time to make something special for them. 

Share your video in more than one format. Try sending it a link and attaching it to an email. It may seem like overkill, but if your viewer experiences technical issues, it will help them to have another way to view your clip. 
We hope these tips help you land your dream job. A well-crafted e-portfolio is an effective way to stand out in a sea of applicants.