If you're hunting for a new job, you've probably put a lot of energy into the application process. You know the drill: Write cover letters, polish your resume, network on LinkedIn.  Although these are effective tactics, adding a video to your job search can make a powerful impact on potential employers. Making a quick video resume is easy with ScreenPal.
Why Do Video Resumes Help? 
A piece of paper in a sea of resumes is hard for any hiring manager to notice. You can stand out from the crowd of job seekers and create your own video resume to showcase your skills and talents.  
Taylor Lane of Remote Like Me helps clients find remote jobs.  She knows firsthand how a video can help land jobs.  That's how she found her first remote job.
"I made a video saying why they should hire me, why I'm the right personality and culture fit, and why I work well virtually," she said. "My hiring manager said that was it for them!"
Now Lane runs her own business helping other people land remote jobs. Video is an integral part of her business because she's seen how effective it works.
At UCLA Extension, Instructor and Curriculum Developer Kris Lambert experienced an overwhelming response to her new course in which students create their own video resumes that they can use to apply for jobs. Now there's currently a waiting list to enroll in her future classes. Lambert said there's no better way to apply for a job nowadays.
"The potential employer can see what they look like, can hear them speak, can hear their intonation, see how dynamic they are," she said. "They're using that to get a job."
6 Tips for Creating a Video Resume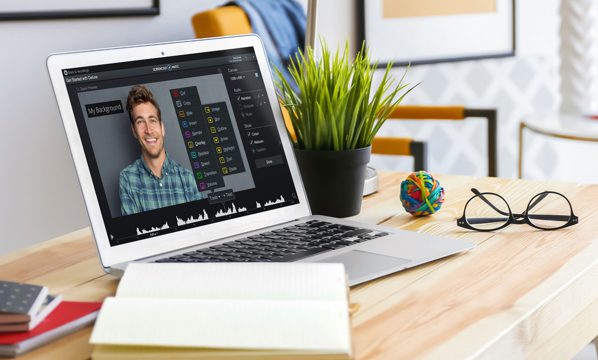 Get ready to stand out from the competition and start creating your own video resume.  Here are 6 easy tips to help shape your video.  
Keep it short. Just as a cover letter shouldn't exceed 75 percent of a page, keep your video to two minutes or less. It should be long enough to make a great impression but not so long that you lose the audience's attention.

Be genuine. Video is a game changer for job seekers because it lets them showcase their personality. Lambert said that when applicants provide videos, employers can more easily identify people they're interested in. So relax, smile, and let your genuine personality and work style shine through.
Make it memorable. Depending on a company's brand and vibe, you might want to talk about why its mission matters to you, a passion project you're working on in your spare time, or, for a fun-loving company, even a cool trick you taught your dog. The idea is to make a human, emotional connection with your audience.
Be professional. To look your best on your webcam, wear solid colors or subtle patterns. Sit in a quiet, well-lit area. Natural light is perfect for recording or you could use a ring light if you have one. Clear as much clutter from the frame as possible so viewers can focus on you. While filming, sit up straight and don't cross your arms or fidget.
Choose a topic. As for what to talk about in your video, the sky's the limit. Instead of a cover letter, you could follow Lane's lead and share three quick reasons why you're a great culture fit for the company. Or you could use the method Lambert teaches and record a video version of your resume.If there's something in your application you'd like to clarify or expand on, you could use video to do so. If the job description has a playful prompt such as, "Tell us what makes you unique in 150 words or less," video can be a fun way to respond.
Hit record. When you're ready to record your video, open ScreenPal's free screen recorder. Doing some quick practice runs can help you loosen up. Then when you're ready, hit record.
Enhance Your Video Resume Even More
To polish your resume for a more professional look, head over to ScreenPal's video editor. With the editor, you can easily add text to your video.  Add a title or name so hiring managers take notice.  If you show off a 'written' resume on your computer screen, you can go over it and use the highlight overlay for added emphasis.  For visual projects that showcase your work, you can add them into your video so they can see what you've done.  
Once you're finished with your video resume, upload your file directly to ScreenPal. Then copy the link to your video and paste it in your cover letter or job application. 
Share Your Tips
We hope these 6 tips will help you land your dream job. Email our marketing team (marketing@screenpal.com) and share your story. ScreenPal is always looking for fun and creative ways video is being used within the community.
Quick Links
Running a Remote Business Powered By Video
Online Video Editor Tips For Creating The Best Videos