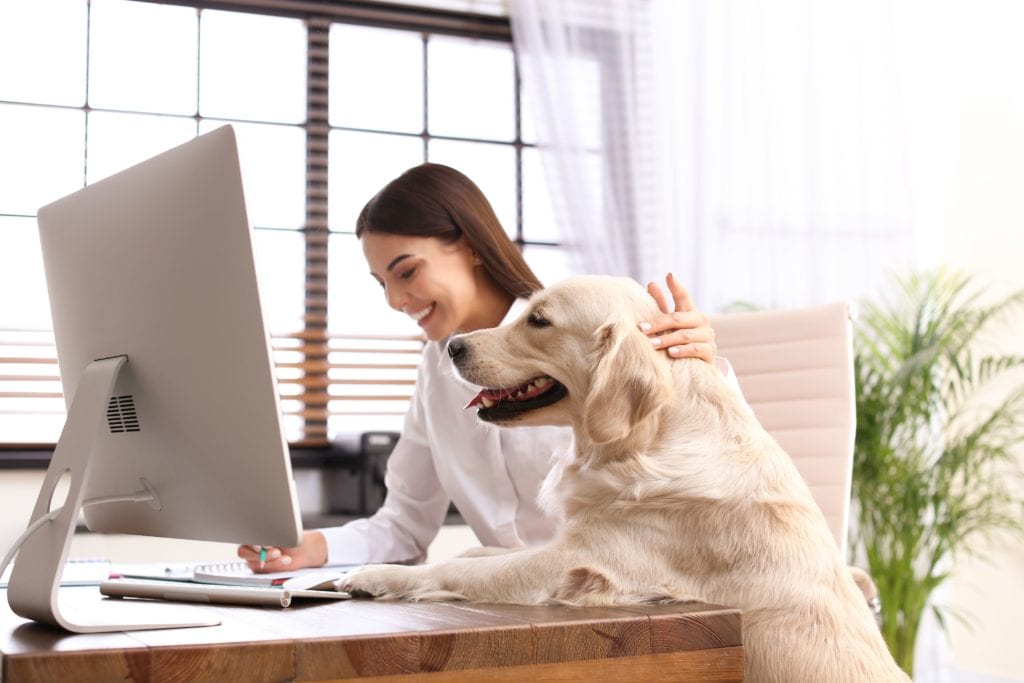 Has effective communication been a challenge at your company? Many teams have reported difficulty in fostering connection and clarity with their team especially when working remotely. You can work faster and keep connections alive with the use of these video tools. It's designed to make remote work sustainable for the long-term. 
Personalized Video For Valuable Feedback and Mentorship
Working from home doesn't have to deplete your company culture. While your team may be worn out on daily Zoom meetings, there are still plenty of ways to stay connected with everyone until you're back in the office. One powerful tool is personalized video. 
Whether you're mentoring new hires or navigating remote performance reviews, personalized video is key. It enables you to speak face-to-face without having to schedule another live meeting. With recorded video, your viewer will have time to process your comments and feedback.
Use ScreenPal's free screen recorder to make a quick video for your employee. This way they can see your face and hear your tone of voice, both of which can be reassuring and promote confidence. 
If you need to give specific feedback on a project, capture their work on your screen so they can follow along with your notes. To make your video even more helpful, use video editing tools to add arrows, text, or overlay images to help get your point across. 
Encourage workers to send you a video response to help them get more comfortable speaking up too. 
Next-Level Support For Your Customers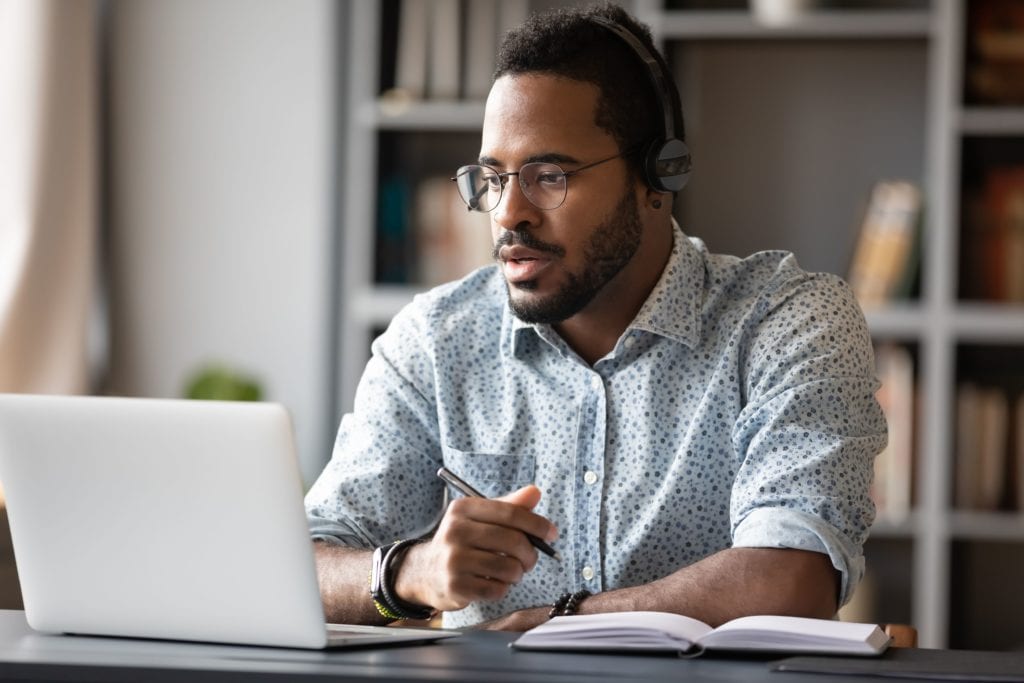 Whether you work remotely or from an office, companies can always use better, more cost-effective ways to help their customers. 
Rather than struggle to explain a solution over the phone or in a chain of emails, create simple video tutorials for your customers. This is smart for two reasons. 
1. It Saves Time
Each time you create a tutorial for one customer, you can save it for future customers with the same issue.  This way you aren't repeatedly creating videos or answering questions.  Just create one video to share with your customers.
2. Helpful For All Learners
Step-by-step walkthrough videos are easy to follow, and helpful for all types of learners if you remember to narrate your video and add captions. 
Terry Yonker of Buckeye Realty creates video tutorials for his clients all over the world, often adding helpful charts and images to make his message clear. This method eliminates time spent. "It eliminates phone tag, and it actually makes our messaging clearer," he said. 
Create your own helpful videos with the screen recorder, then to help viewers follow you around the screen, use overlays like arrows, highlights, or text to emphasize your points. You can even zoom in and out for extra detail.
Use these same tips to create virtual software demos too.
Edit Zoom Recordings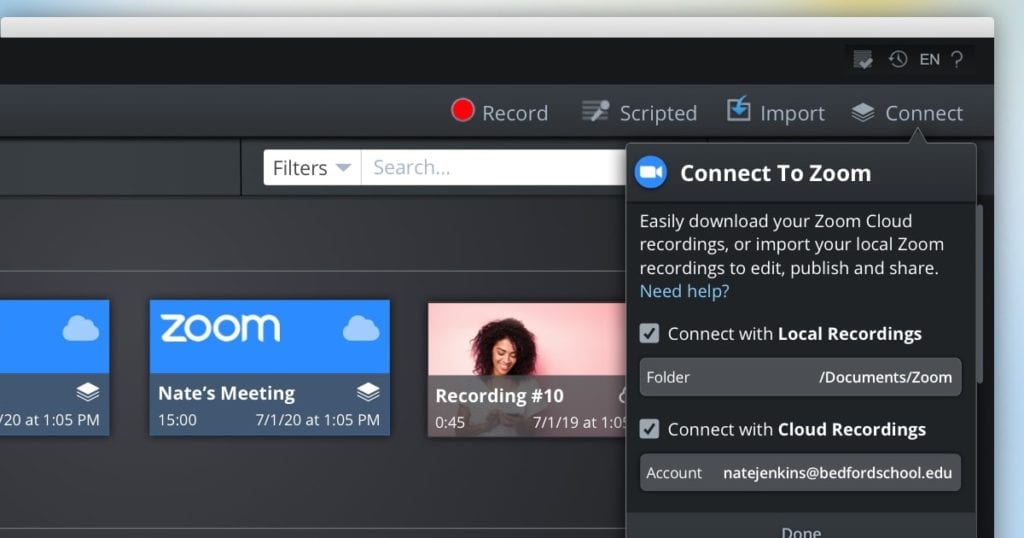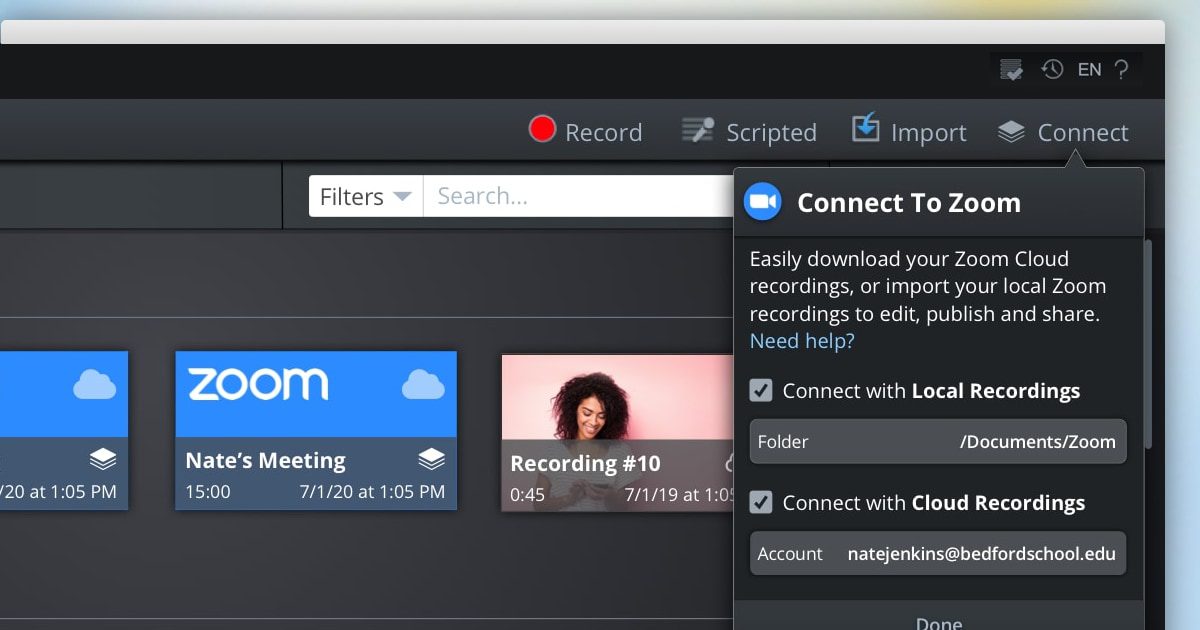 Do you often find yourself repeating the same thing to different team members? Answering the same questions on repeat for folks who missed a meeting or forgot what you said is a major drain on productivity. If you want to stop answering unnecessary questions and spend more time on your real work, it's time to use ScreenPal's Zoom integration. The integration allows you to easily edit your Zoom recordings. 
If you're on a Zoom meeting and find yourself sharing information the whole team will need, there's no need to repeat yourself. Simply start recording your call, when you're finished, open it in the video editor. From there, you can trim the unnecessary portions, add captions for accessibility, and use images, video, or text overlays that might add context for viewers. You can also edit it down to provide important highlights for your team.  
Save and share your video so your team can watch and re-watch as needed. This saves you the hassle of answering repeat questions for folks who need a refresher or were absent from the call.
This feature is also handy for turning your live Zoom trainings into re-watchable video lessons.

Festo, an international industrial automation company, based in Germany uses eLearning videos to train its staff.  They use ScreenPal to communicate and train employees at their offices around the world.
"People can easily understand it. It's easy to implement, and we made it with a tool to have a really enclosed ecosystem. So it's really built-in and linked in, in every way," says Manuel Schmidt, the company's technology consultant.
Stay Connected While Working Remotely
Remote work situations may be here to stay.  While working remotely may be a challenge for some, there are easy ways to stay connected.  Videos help to enhance communication and collaboration in the workplace, wherever that is. 
By simply adding a few easy edits, you can help build stronger connections with your team or customers.  Great explainer videos eliminate confusion and headaches.  Use annotation tools or add images, arrows, and text.  
To find out how to integrate video tools into your business videos, we've put together a guide that will help you to use video in every facet of your business.