Whiteboards are an essential tool for teachers in the classroom. It allows teachers to visualize concepts to support their verbal explanations. This combination of visual and auditory teaching helps all types of learners.
With new digital applications and video tools, the whiteboard is no longer restricted to the classroom. Teachers now have the opportunity to capitalize on both the benefits of whiteboard explanations and video's on-demand availability. Using a combination of whiteboard applications and video creation software, you can enhance your lessons for students.
Annotations with Narration
One of the biggest benefits of a whiteboard is drawing and lecturing simultaneously. You can now treat many of your electronic devices as a portable whiteboard with multiple whiteboard apps available for your IOS and Android devices. They allow you to draw, sketch, and visualize concepts on the screen. 
While using your favorite whiteboard application, you can record both your screen and voice using ScreenPal's screen recorder. It works on all your devices including both IOS and Android mobile screen recorder apps. Once you launch the recorder, you can write and explain just as you would in the classroom, providing an in-class experience through video.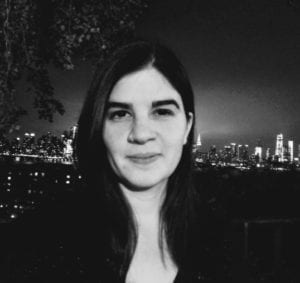 Professor Martha Ramirez incorporates video explanations while teaching at the Universidad de Los Andes in Bogota, Columbia. She creates videos using a whiteboard. "I also like to do walkthroughs with PowerPoint presentations or using some short clips. And then follow with my voice," Ramirez said.
Videos to Enhance and Engage Students
Interactive and demonstrative video in teaching helps students engage and retain information. According to research, people learn better from graphics and narration. This is why videos play a critical role in modern teaching.
Videos allow you to create engaging content that provides both entertainment and education. Most students today are constantly looking at screens, with graphic videos holding their attention more than only a person talking to a camera.
Along with entertainment and engagement, video allows students to gain ownership of their learning. First, video is available anytime and does not expire. If you don't comprehend something immediately, you can return to the video over and over again. Students can learn at their own pace, taking the time they need to understand important concepts.
For Ramirez, she also notices students gain more when they control the content. Rameriz offers many lessons and allows students to access them in the order of their choice, at their pace, and from their favorite device. Studies from within her classroom show that flipping her class content are positive for student learning.
To make the most of your videos, teachers can use whiteboard applications and editing tools. Ramirez uses Google Jamboard as her whiteboard application combined with ScreenPal's screen recorder and video editing tools.   
Presentations and Peer Feedback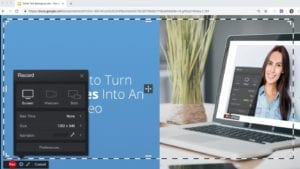 Like in a classroom, presentations are a vital part of learning. There are long-term benefits to gaining and improving presentation skills. This takes both practice and peer feedback. This learning opportunity is not limited to the classroom. 
With ScreenPal, students can complete projects from home and present them over video. Using whiteboard apps or desktop slides, they can record both their screen and webcam to present their final projects. 
ScreenPal's hosting and sharing tools, allow classmates and teachers to view final projects and provide their feedback. The notes section will enable you to give comments at specific points on the timeline, adding questions or recognition to a certain part of the presentation.
Ramirez applied this idea using Google Jamboard, saying presentations and feedback contributed "in different aspects such as pronunciation, eye contact, nerve management, practicing stories, time management, content, organization of ideas and mistakes they had not noticed. One student highlighted mutual help and feedback that leads to improvement."
From presentations to complex explanations, traditional coursework does not have to remain within the classroom. Digital tools provide teachers to flip these lessons for better student engagement and retention. With ScreenPal and your favorite whiteboard app, you can show and tell on video to provide comprehensive lessons for your students. These whiteboard videos can be accessed anytime, for personalized learning and understanding.