Educators around the world are working tirelessly to find more ways to engage their students. If you're seeking a new and meaningful way to educate, collaborate, or simply communicate, videos are a powerful way to engage students. ScreenPal has an amazing community of educators and we're always discovering ways video is being utilized in and outside the classroom.
Dive in and learn from our expert educators. Here's a list of ways educators are using video to empower students and how you can implement it into your own curriculum.  
1. Videos Help Students Stay Engaged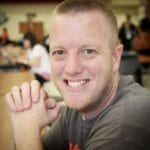 Instructional Technology Specialist Tom Spall, from Brenham Independent School District in Texas believes video is essential for distance learning.
His students are more engaged when a video is included in their lessons. He prefers teaching via the Flipped Classroom Method. He attributes his student's ability to engage more deeply in every aspect of learning to the support of video both in and out of the classroom. Spall could talk all day about science, projects, and kinetic energy in his classroom, but when he showed his students video of shooting rockets in slow motion, he realized the impact of video.
"I embrace it in my classroom. We watch videos in science class, and those videos that you see on YouTube, et cetera, they bring learning alive for us," Spall said.
Tom truly feels his students have a leg up when a video is added to their curriculum. 
"When I was using the flipped classroom method, it was great. I'd record my videos on ScreenPal. I could use small groups or stations. The kids would go learn the topic on a Chromebook, and then I'd be the next station in the rotation and they would come to me with previous knowledge. It is almost like having a second educator in the classroom," he said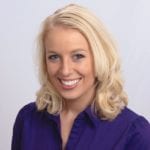 Michele Eaton is the Director of Virtual and Blended Learning at MSD of Wayne Township in Indianapolis. She was able to track her students' progress by seeing a transparent record of the learning each student was taking, based on their online user engagement.
She could interact with students digitally, leave comments on their work, and ask questions. Technology paved the way for her to create new classroom instruction and help formulate lesson plans.
Why it matters
Student engagement is key! When you have a student that feels connected, they become more accountable for their work. 
Curriculum Suggestion
A wonderful way to create a connection and instant engagement is through personal videos about yourself. Create an intro video introducing who you are. Then as a fun experiment, have your students record a video telling you a bit about themselves. 
2. Videos Teach Students At All Levels
No matter what grade, the pandemic forced many teachers to turn their class curriculum into an online format.  Even younger children who normally succeeded in the classroom were forced to learn online.  It opened up the opportunity to introduce tech to younger children.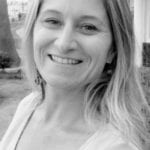 Elementary school teacher Angela Barnett of Lakewood California believes early introduction to tech can be a positive.  Once she established her student's baseline for technology, she began weaving in video instruction to get things going. Barnett credits video with "flipping the tables" in her classroom. She relies on ScreenPal to create her own videos for students.
The video creation platform allows her to record video of herself as well as the lesson content on her computer screen. She shares her videos in Google Classroom and now encourages students to do the same. The children are sponges of information, soaking up everything they can.
Why it matters 
Students love the concept of sharing what they've learned. And it's never too early to introduce your students to video. The skills they acquire  will grow with them, all the way through university graduation.
Curriculum Suggestion 
Once your kids know how to record a simple video, create an easy assignment where they each record themselves explaining how to make a PB&J sandwich. Have them watch each other's videos to assess whether the directions provided worked. 
3. Videos Help Students Understand
If you're teaching a foreign language, this one's for you. With the addition of video in your instruction, there is a higher chance your students are comprehending more than ever.
This is because video provides students the one essential not found in any book… human connection. Study after study touts the importance of conversation for foreign language students. Yet, large class sizes make regular one-on-one conversations nearly impossible. Plus, there's the issue of time.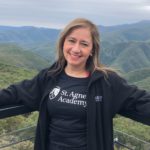 In order to get it right, students learn best when they hear new languages on repeat.  Marcia Clark, World Language Department Chair at St. Agnes Academy in Texas, says students use her videos to reinforce the materials she has covered in class. She sends her students links and they're able to watch her speaking the words they need to learn on their own time. Being able to see their teacher speak on camera is the crux of why video guides are so important in foreign language classes. 
Why it matters
Video helps reinforce how to pronounce words.  Giving students the ability to 'repeat' the video helps strengthen comprehension levels.
Curriculum Suggestion
Make a video of you pronouncing "words of the week" as you look straight at the camera. You could end up with a weekly gallery, where they can refer back when they're pronouncing words correctly.
4. Videos Provide Visual Direction
For classes that require students to be hands-on, providing directions may seem repetitive.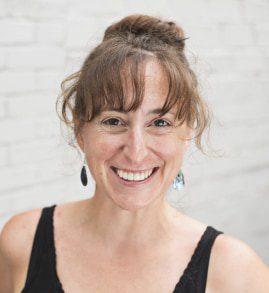 Save yourself some time and record your directions. That is exactly what art teacher Sabrina Barilone does. She teaches ceramics as an Art Instructor at Central Fine Arts Magnet and IB High School in Macon, Georgia. Her kids are getting the most out of their class time by creating art instead of listening to her verbalize the instructions.
She simply records her instructions and sends a video link the day before class.  Her students are able to work right away when class starts. And for those who may not have seen her video? No problem. She has a computer station where those students can watch her videos while she focuses her full attention on those who followed directions. 
Why it matters
This is maximizing the time she has with students. It's especially helpful when you only have students for an hour and need them to create, learn, and clean up all in one period.
Curriculum Suggestion
Create a computer workstation in your classroom or if you're online, you can create a video channel of your directions.  They can refer back to your directions at any time.
5. Videos Personalize Learning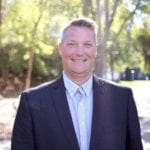 Looking for another way to connect? Try Screen Coaching. It's a form of video mentorship between an educator and student.  Professor Martin Mehl and Dr. Luanna Fosse have spent more than a decade studying the influence of video in student mentorship programs.
Their research has proven that when a video is used during the mentorship process, a connection is made between the professor and student.  
"Video feedback removes lots of barriers; it can be more personal. The traditional format (pen to paper) permits only non-verbal communication. It misses the components that make up the key ingredients in building meaningful trust relationships. As the instructor, you must build credibility over time – starting with the initial attention of a student and building towards more impact long-term," Mehl said.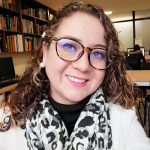 Professor Carolina Rodriguez Buitrago, a flipped-learning pioneer works as an English and technology professor at the Institucion Universitaria Colombo Americana in Bogotá, Colombia. Like many of you, Buitrago struggled with student accountability. She decided to add video into her course curriculum. 
Buitrago believes video adds the human element to online learning. She figured out in order to build stronger relationships from afar, her students needed to see her on-screen, connect with her through video, and hold them accountable for their work.
Why it matters
Video feedback allows individualized and personalized education, which optimizes student learning outcomes. It has all the qualities of the traditional mindset plus value-add.
Curriculum Suggestion
Don't worry about messing up on camera or recording everything perfectly. The key to connection is for you to be yourself. 
Share your story
No matter how you expect the next school year to flow, either at home or in the classroom, you'll learn that ScreenPal has the right video tools to help reach your students.
Have a unique or empowering way you utilize video? Please share it with our community.  Send an email to our marketing team (marketing@screenpal.com).