Every year, students are forced to stay home for days or even weeks due to inclement weather or natural disasters. Luckily there are solutions to deal with crises, like Coronavirus disease (COVID-19), that force school closures.
In an effort to continue learning, school districts have turned to online resources and e-learning, including video learning, for help. Whether your school closes or not, it's always a good idea to have an e-learning solution for emergencies.
Minnesota, which sees numerous snow days each year, permits schools to offer up to five e-learning days per year in lieu of school closures. The South St. Paul School District implemented an e-learning approach that involves students, parents, and educators during school closures.  
Here's a look at e-learning, the school district plan, and how to implement a similar one for your school:  
A Look at E-Learning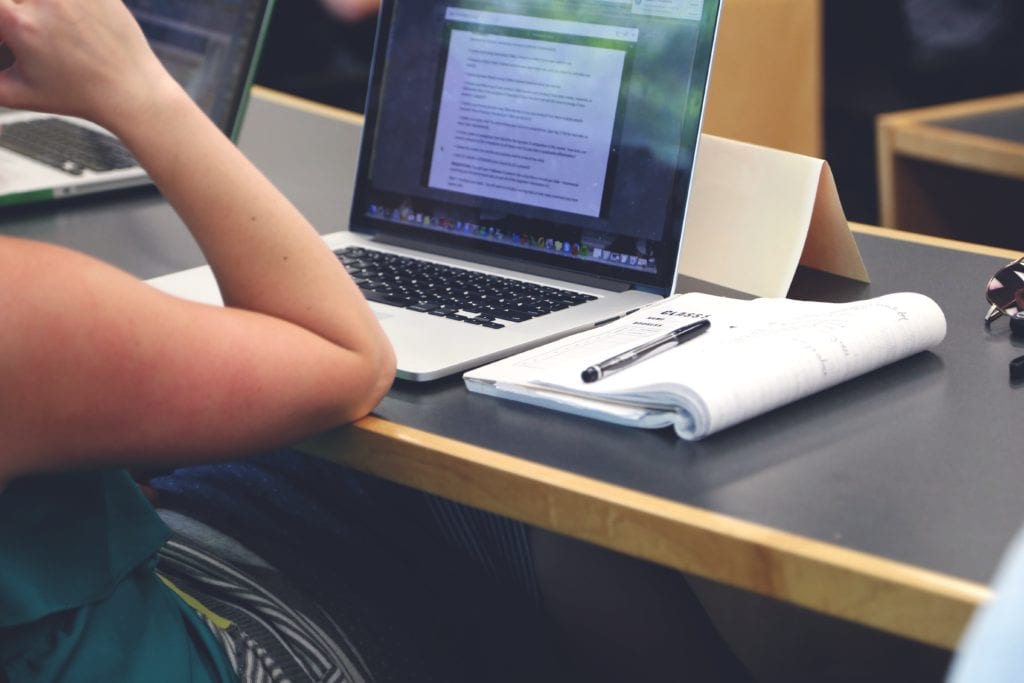 Also referred to as distance learning, e-learning consists of online instruction and training materials including video. E-learning is growing in popularity because it gives students access to education, even if they can't be in a physical classroom.
There are a couple of different ways you can use video for e-learning. 

In a flipped learning setting, teachers record their lessons on video for students to watch at home. Then the teacher uses class time to facilitate discussion about the lesson, and support students as they work through assignments.  During emergencies leading to school closures, class time can be conducted via real-time communications tools such as Zoom or Microsoft Teams.
Blended learning includes both online and classroom instruction, used together to deepen the learning experience. 
Layla Kayyod, a high school math teacher for K12 schools in Michigan, teaches at a 100% online school district.  She says her students benefit from being able to watch her video lessons anytime, and as often as needed. She also video chats with her classes and makes personal feedback videos for students. 
Kayyod says flipped learning makes it possible for her students to get more help on their assignments.
Michele Eaton, Director of Virtual and Blended Learning at MSD of Wayne Township in Indianapolis, implements blended learning at her schools.  She believes using video is powerful for both students and educators.  
Eaton says, "I tell teachers all the time—this is one of the most powerful things you can do when you're creating digital content, especially if you're talking about learners you can't see."
Implementing e-learning can be invaluable during school closures.  Videos help students learn, stay engaged, and connected with their teachers.
What's in an E-learning Plan?

South St. Paul Public Schools lost seven instructional days in 2019 due to inclement weather. The state allows for e-learning days to offset those losses.  As a result, the school district created a plan to continue learning for students. 
Conner Murphy and Lori Peterson of SSPPS shared their e-learning plan.  Here's a quick look at the plan and several recommendations to implement it in your school: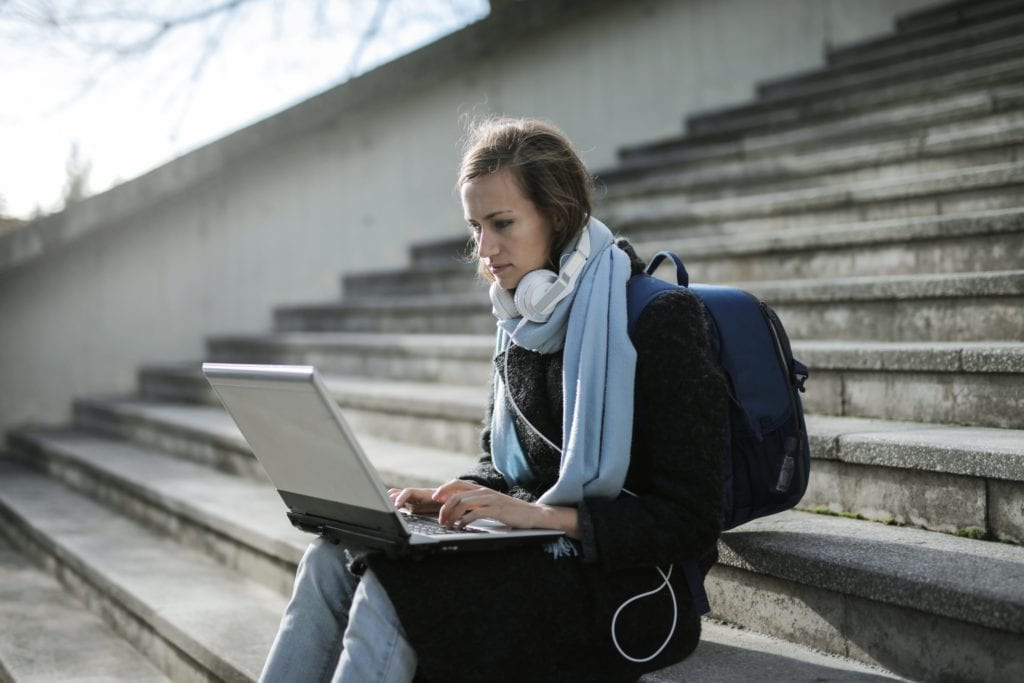 A course plan and outline for each class or grade
For each class, determine how you want to deliver your instructional material.

You can utilize a Learning Management System (LMS), which helps organize and manage classes. Schoology, Moodle, Canvas, and Google Classroom are common choices that educators use. 

Tools and resources to support e-learning.  Determine the tools and resources you need for your course.  Use tools to help you create content to share with students.  ScreenPal offers video creation tools for educators to quickly create videos for class lessons, quick communication, and assignments.  
Communicate clearly and provide expectations for teachers, parents, and students.

It's important for everyone to know what's expected of them during school closures. You can do this with a quick video, and also provide written instructions in your official plan.

Ways to collaborate while learning.

Educators can create a more enriching experience for students by adding context to homework with

annotation tools

or use video to provide feedback on student assignments.
The benefits of e-learning are hard to ignore.  "I think that a lot of students, especially at the upper grades, are excited by the change in the overall style of some of their teachers," Murphy said. "I think there's a lot more dynamic teaching, a lot more rotating through different things, getting kids moving, doing different styles of lessons."
How to quickly respond to an emergency
Don't worry if you haven't developed a plan.  Your team can quickly implement the steps required.  The selection of tools you choose to implement is important.  During an emergency, there isn't enough time for faculty to learn complex tools or for IT to implement a complicated platform. You need to choose tools that can be implemented immediately.  ScreenPal provides a fast, easy way to create video content and continue educating students. 
Extra Resources
A good e-learning plan can keep students on track during school closures. Prepare now and you'll have an easier time preventing confusion and chaos the next time school is canceled. 
For schools looking to integrate video, ScreenPal offers team plans to schools and universities.  If you are in need of video creation tools or have questions about team plans, reach out to the ScreenPal team here to discuss the right path for your educational institution.  
Quick Links:
Email: Questions about implementing video in my school
Ways to use video for my class
Getting started on the free screen recorder to record my lessons
Tutorials: Learning to use ScreenPal's video creation tools