Video has revolutionized education around the world, making it easier for teachers to explain tough concepts, provide feedback, and connect with students both near and far. 
With intuitive video tools like ScreenPal, classrooms are extending beyond their physical walls. Students are connecting in meaningful ways and learning more than ever — all thanks to video technology.
The impact of video 
Jesus Sosa knows all too well what kind of impact video has had on educators and their students in his home country of Venezuela. Sosa, an English instructor, leads the Department of English at the Universidad de Los Andes in Venezuela. He's been using video as a teaching tool for years, and says it's had a big effect on his students.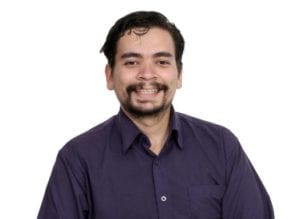 Sosa teaches educators in Venezuela how to implement video in their own classrooms. "Creating video materials opens new doors of possibilities because it's flexible, and it's something they can have even if they don't have internet access," Sosa said. "They can download the video and have it on their phones or laptops at home."
With video, educators aren't limited to the physical classroom. They can reach students in remote areas where electricity and internet service are scarce. In this way, video helps break down economic and geographic barriers to education. 
Sosa says that not every child gets to attend class regularly, for a variety of reasons. 
"For them, video is really nice for the teacher to be able to use— even if it's the same information they could get from anywhere," he said. "They appreciate that the teacher took the time to create the video and extend the lesson. They optimize class time and get to do more communicative activities."
Enabling student communication
For schools, classrooms, and students to benefit from global learning, they must be equipped to create videos. Teachers like Sosa have found that ScreenPal is an easy-to-use, affordable tool that enables creativity and communication.
For instance, ScreenPal's free Screen Recorder is easy and accessible for both students and teachers. No account is required to get started.
There are many useful ways to use the Screen Recorder. Here are a few: 
Record a Skype or Zoom call so you can re-watch or share your conversation later.

Demonstrate how to do something on your screen.

Have students record a presentation to share with the class. 
Once a video is complete, it can be published to ScreenPal, saved to a computer, or uploaded to YouTube. Videos can then be embedded around the web, or shared via a handy link. 
Sosa encourages teachers in his course to download their videos and share the video files with their students. That ways students without internet can view them offline and keep learning.
Creativity for student learning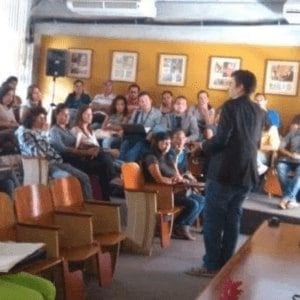 Sosa says his students enjoy creating educational videos with ScreenPal's Video Editor. "It's the thing I see them enjoy the most," he noted. "It's easy, it's flexible, and they can do it without any issues."
The Video Editor lets students get creative and add a personal flair to their videos. They can add personal photos, text bubbles, music and more. There's even a green screen that removes the background of the video so students can do a show-and-tell. 
Understanding multiple languages
Teachers need to be aware of language barriers as well. ScreenPal allows you to instantly add captions in multiple languages so understanding others who speak in a different tongue is easy. 
For instance, if a classroom in Montreal created a video about Canadian history using French as the recorded tongue, it could include captions in American English, Spanish, or Portuguese This allows a vast number of classrooms around the world to join in the learning experience and to understand each other.
Empowering students to connect
With the help of video, educators like Sosa empower students to learn, create, and connect with the world around them. This opens doors of opportunity for students — regardless of background or economic status.