Video is information-rich. Video is powerful. Video is useful.
From businesses to educational institutions, the ability to easily create and share video has transformed and improved how many organizations work. The scope of what video can do is nearly unlimited.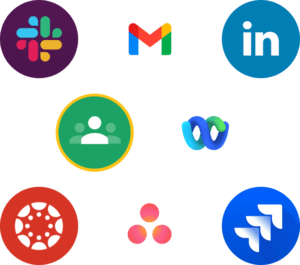 Videos are used in training to improve staff knowledge and increase team member engagement. Internally, video enhances knowledge sharing. It's used in social media, blogs, wikis, and other content management portals to build rapport by promoting company initiatives and making organization-wide announcements.  
Sharing videos used to be unwieldy, but major software companies now offer a host of products that make video engagement easy and intuitive. In tandem with video editing software like ScreenPal, these platforms can open up new horizons of productivity for any organization.
Asana – Share Ideas and Improve Workflow With Video 
Asana, a work management platform, is used by teams use to stay focused on goals, projects, and daily tasks—anything that lets organizations achieve their goals.
Used by notable companies like Lyft, ClassPass, Scripps Lifestyle Studios, and the Tribeca Film Festival, Asana's suite of tools leverages internally produced videos to share ideas and improve the completion of tasks by adding visuals to workflows.
Inside the flexible Asana platform, video content can become valuable assets in project planning and meeting milestones.
Basecamp – Incorporate Video to Share and Reinforce Ideas
The popular Basecamp environment is used by many teams and is especially popular with small companies like design and creative firms. The project management software excels in its ability to easily organize, track and manage work tasks while integrating video content.
One of the most useful aspects of Basecamp is its "Campfires," or real-time group chats that can incorporate videos to share and reinforce ideas. It's also a platform that allows teams to securely share content with external clients, expanding its usability.
By leveraging ScreenPal's content creation tools, Basecamp videos can be annotated with arrow and text overlays and be enhanced with effects like narration, computer audio, zoom and blur zones to keep sensitive information private.
Slack – Communicate Effectively With Video
A powerful productivity tool, Slack is a cloud-based collaboration platform for all types of organizations.
Using Slack's handy Channels environment along with software tools like a screen recorder, videos can help communicate complex ideas with your team. Integrate video into your Slack communications by sharing a video link of a screen recording.  Use annotations in your video to explain complex ideas.  
Trello – Upload Videos For Team to View and Comment
Trello is a dynamic collaboration platform that's used by major organizations like Adobe, Kickstarter and National Geographic. It offers a suite of organizational environments: boards, lists, and cards.
Inside the cards, which are task milestones, users can upload videos for fellow team members to view and comment on.
Trello is particularly useful in offering apps for iPhone, iPad, Android phones, tablets, watches, and Kindle Fire tablets, allowing team members to meet goals on the go.
Google – Leveraging Videos With Google Tools
And of course, there's the big kid on the software block: Google. Long renowned for its ability to leverage videos, the company offers a trio of teamwork tools.
A favorite productivity and sales tool, Google Slides can include visual content. Narrated videos are particularly effective in the slides. Google Sheets is a widely used organizational and data tool, and in combination with a screen recorder, teams can analyze interactive screenshots of spreadsheets. And finally, Google Drive is preferred by many teams as a secure way to share video files. Even better: it integrates seamlessly with ScreenPal, allowing users to securely publish their video creations to the platform.
Powerful Ways to Integrate Video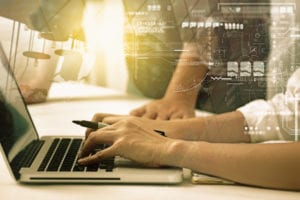 With all these powerful ways to integrate video into business and educational environments, it's time to get filming and editing. For inspiration in using video, learn about the successes a growing real estate company has found in using ScreenPal's tools.