Innovative business leaders are ditching the whiteboards and PDF attachments by enhancing the technology that's already at their fingertips. And you don't need to be a computer whiz to create an engaging video presentation on your computer. You just need to be savvy enough to integrate video into your favorite presentation platform.
Powerpoint, Prezi, and Google Slides are staples for the professional world.
Now video is the tool taking those standard presentations to the next level with help from ScreenPal. The video creation tool enables you to record your computer screen, webcam, capture audio, and edit videos.
Done right, it all adds up to saving money and time. It's an affordable medium that has already paid off for many.
Sales Video Training
Leaders at Buckeye Realty in Orlando, Florida have been creating training videos with the help of ScreenPal for years.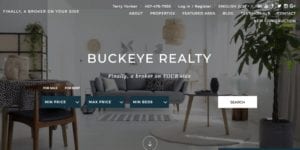 The videos, created in-house, have provided the sales team with a visual library of step-by-step instructions and training tools. Broker Terry Yonker produces his own videos which guarantee that his employees will see sales training tools exactly and he had intended. It cuts down on confusion and misinterpretations.
"Teaching takes away from my practice, so it's important to maximize my efficiency," explained Yonker who said the sales videos ensure work is down uniformly in his office.
"This allows me to do what I am supposed to do and feel safe that the repetitive stuff will get produced with the standard of quality we expect."
Product Demos
Screen recordings show real-world examples of online products and software. Nix hypothetical examples by recording how computer-based programs actually work.
Screen recording a product demonstration adds a relatable feel to the process. ScreenPal has additional video editor tools to enhance recordings with narration, text, and graphics.
Reinvent the Slideshow
Take sales training videos to the next level by combining your favorite presentation platforms with a screen recorder.
Powerpoint, Prezi Presentation, and Google Slides come alive by integrating screen recording. A dazzling video featuring your presentation could replace the next standard staff meeting.
Here's how in 5 easy steps:
Create your slideshow presentation.
Launch ScreenPal to record your slideshow.
Record your screen and yourself while using the picture-in-picture option. Now you can infuse your personality into your slides. (hint: use Powerpoint notes as a video script.)
Switch between webcam and Prezi or move the webcam overlay to give the best effect for your presentation
Use the video editor to mix in other media and spice up your presentation, adding post-production effects like editing audio, webcam placement, speed up or down, and green screen filter.
Sales videos created within ScreenPal are shareable too. Your presentation is no longer stuck in the boardroom.  Share videos on Zoom Video Communications, Google Drive, Vimeo, and your favorite social media platform.
So mix up your sales training, add video, add personal flair and recapture the attention often lost in the boardroom.
WATCH: Turn your Google Slides into video