Easily speed up or slow down your videos using our free video speed controller. Change video speed with just a few clicks to create excitement or add emphasis where needed – for free.
Change the speed of videos in seconds
Create action and excitement
Speed up your video to your desired speed (2x, 3x, etc.) using the video speed controller to create action and drive interest.  Create excitement and deliver more content in the same amount of time.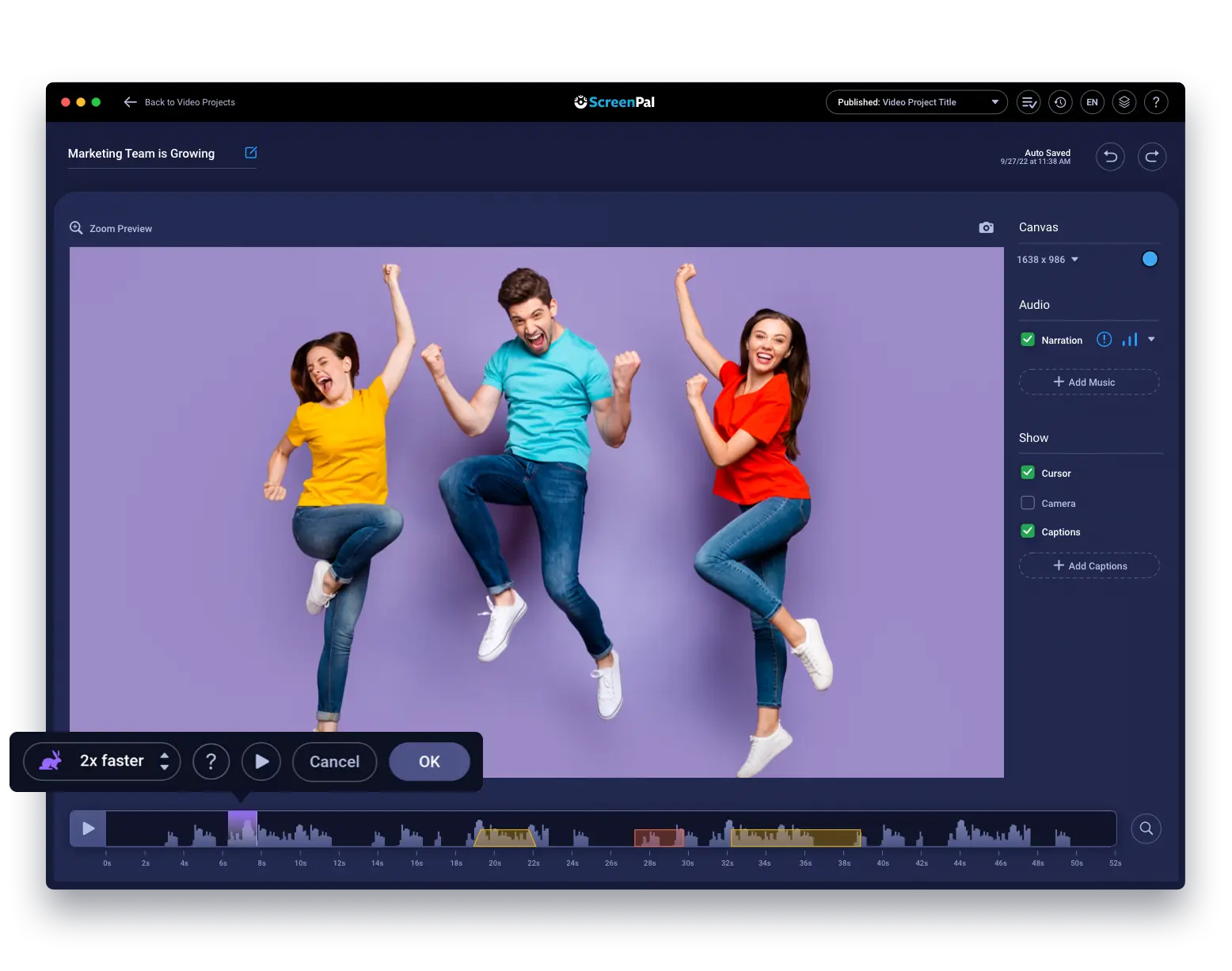 Drive focus
Slow down your video with our slow motion effect to drive audience focus and make your point. Create suspense and drama in your video by applying slow motion to specific scenes.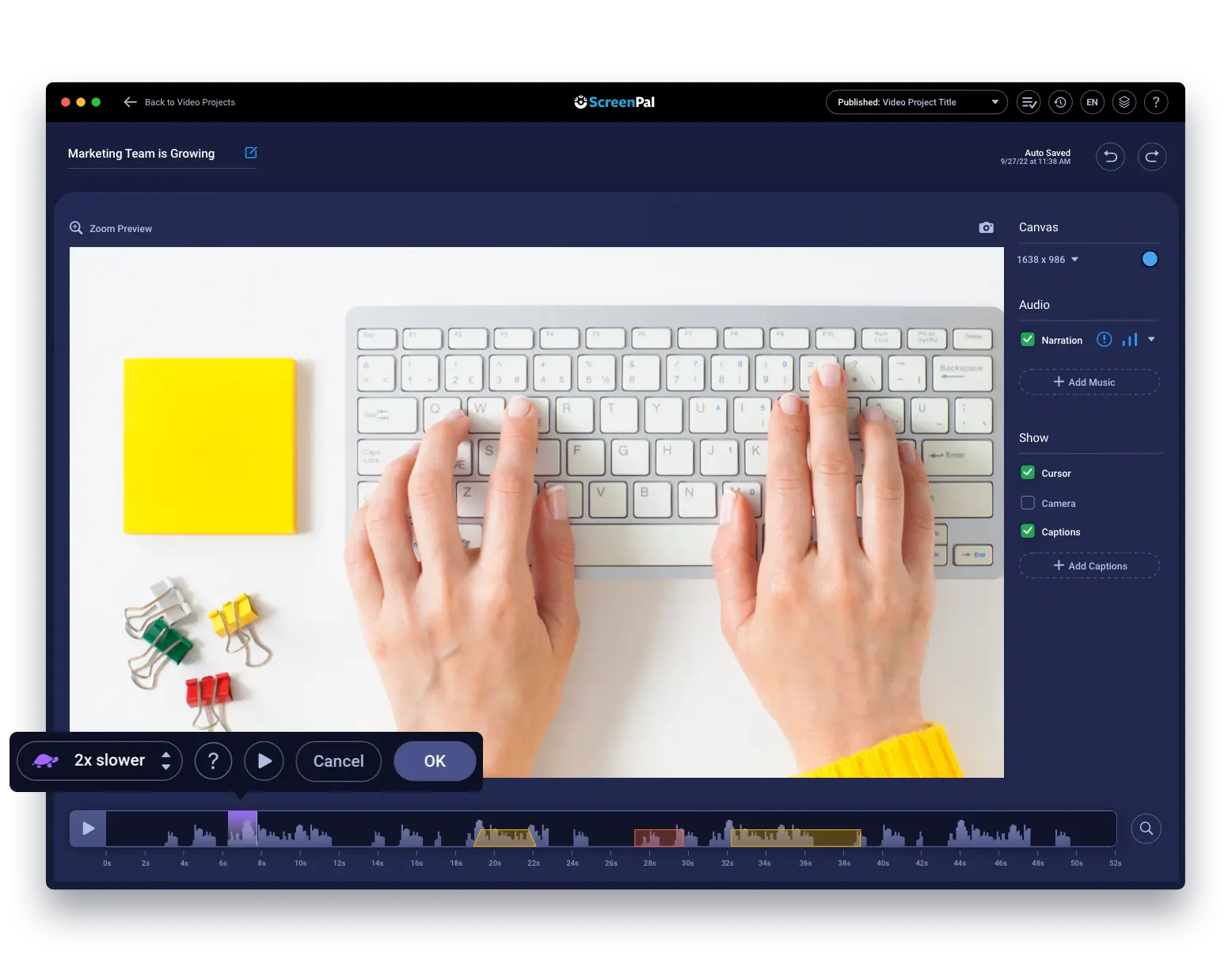 How to use the video speed controller
Open video
Open the video file that you would like to speed up or down in our video editor.
Customize
Use the "speed up" or "slow down" feature and then choose your speed for a video section.
Save file
Save the video to your device or upload it online to share with others.
Change video speed to improve viewer experience
Product Marketing
Drive interest at key points by speeding up your marketing video for creative effect and to help your audience focus attention on key points.
Training
Slow down to drive emphasis in your training videos and make sure employees are absorbing essential elements of the lesson or compliance task.
Education
Transform your slide decks into interactive video and use the video speed controller to drive better learning outcomes for your students.
Make multiple speed changes throughout a video
Use our free video speed controller to easily speed up or slow down videos in seconds. Increase or decrease the speed for any section of your video, including adding multiple speed changes. Choose to change the speed of the entire video or just specific sections throughout the video as needed.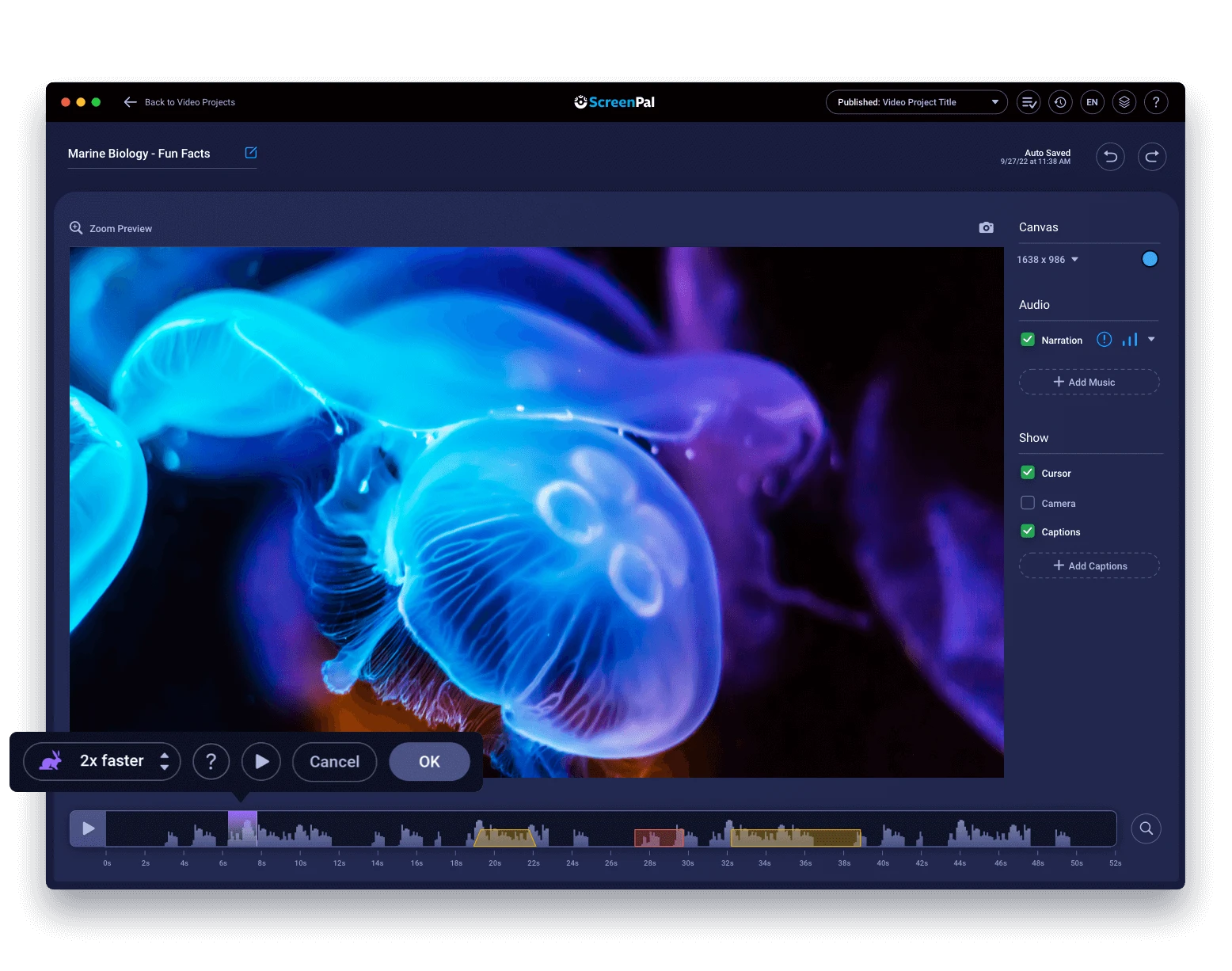 Create time lapse videos with a storyboard
Add images or slides to an interactive video storyboard using Stories, available with any paid plan, then speed up the video to create a time lapse effect. Import a Google Slides or PDF doc and then use our video speed controller to increase speed 2x, 3x or more.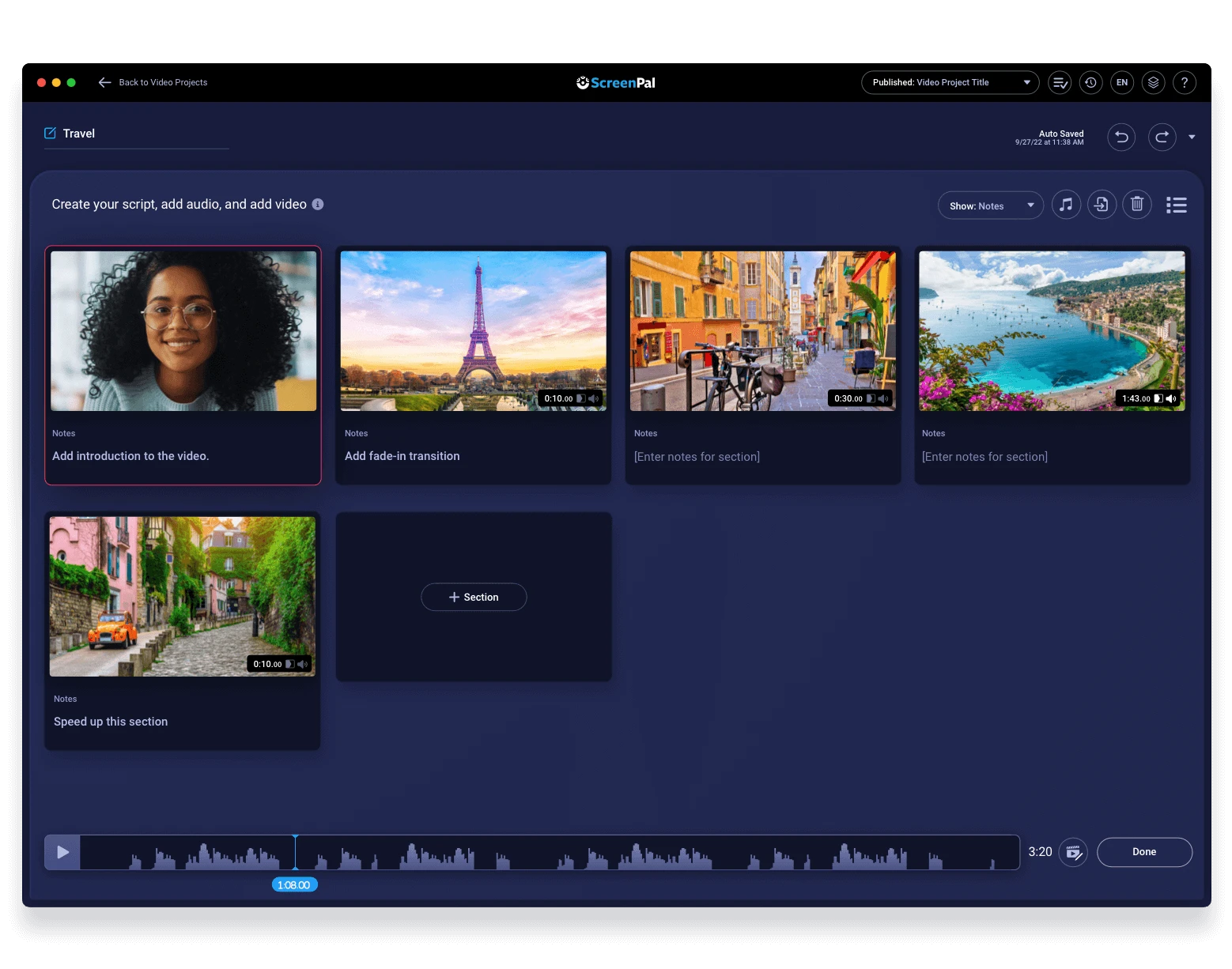 Mute audio from edited video sections
Sometimes when you speed up or slow down a video your audio doesn't sync for the new edited section.  You can easily mute audio on the same section where you changed speed.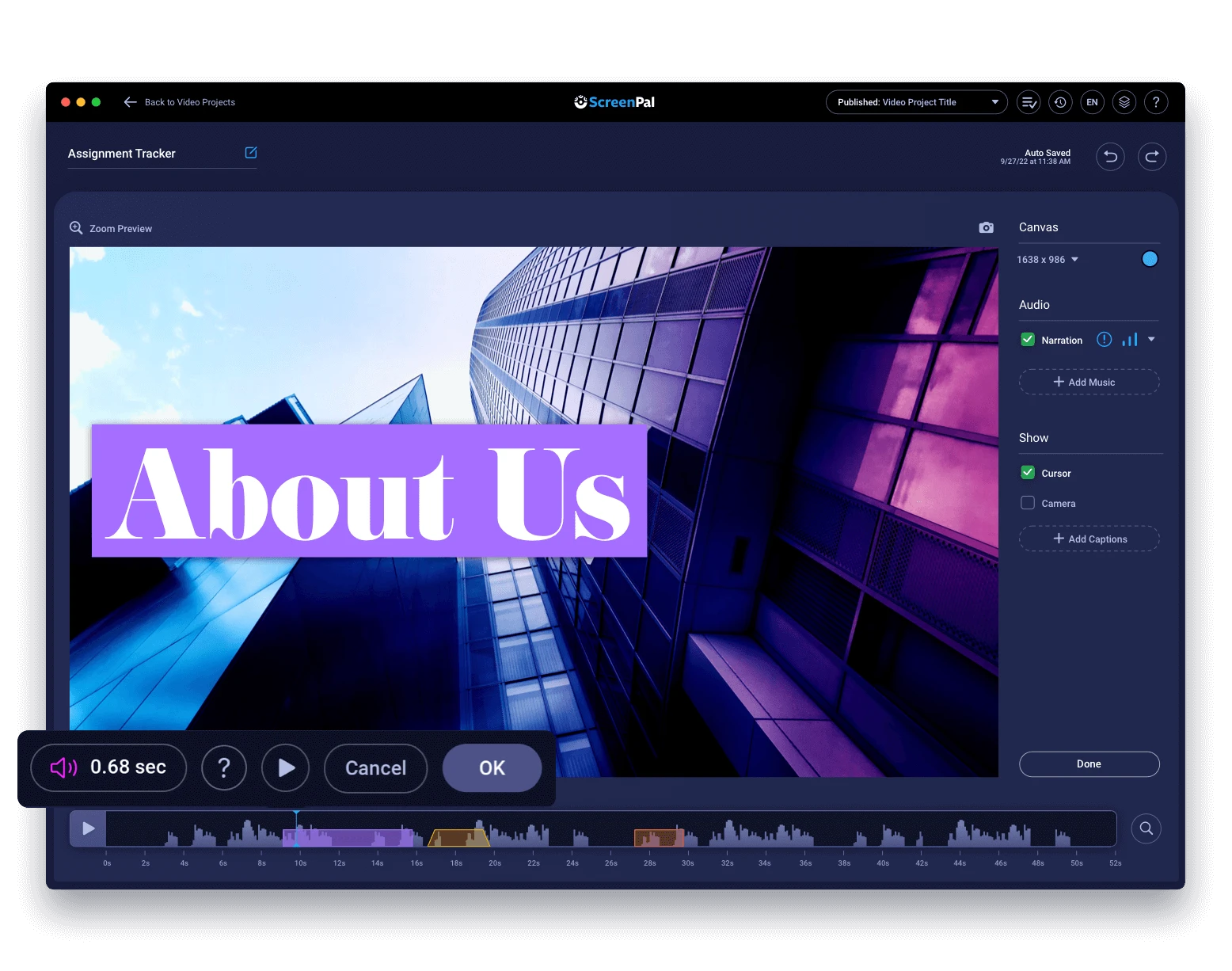 Everything you need in a free video editor
Our free video editor is simple to use and provides all you need to easily create high-quality, engaging videos. In addition to our video speed controller, free features include:






Upgrade for our full-featured video editor
Our full video creation suite offers advanced screen recording, seamless video editing, unlimited hosting & robust content management. Additional features include: