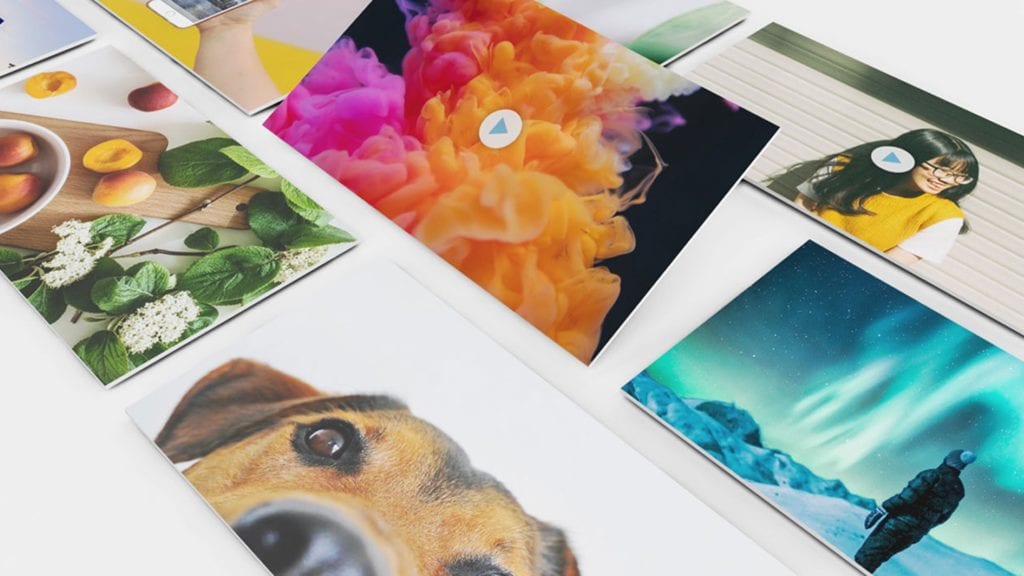 Keeping your brand fresh online can be a full-time job. It's a daily grind of videos, photos, posts, and one common issue. There are plenty of ideas, but how do you convey it all with fresh content? For many, there isn't time to build an endless cache of photos and videos. 
It's an issue leading professionals to stock images and video clips. When used correctly stock libraries can be the subtle content needed to boost your brand, connect with patients, and even reach your students. 
Here are ways you can use stock in your industry to save you time.
Stock Images and Videos For Education 
Modernize your online classroom by adding a stock library of images and videos to the school supply list. It's essential for remote classes. The array of content can be used for homework, art projects, and as an exercise in how to intentionally use technology. 
Try This!
Start by showing your class what's possible. Switch up your online scenery by using green screen special effects. Hide your personal workspace by recording yourself in front of a green background. 
Use a stock photo or video clip to fill the green space behind you. There's no shortage of options either. ScreenPal offers thousands of photos and videos within the 'background' section of their library alone.  
Healthcare
Avoid violating any of the Health Insurance Portability and Accountability Act (HIPAA) by using stock footage in medical-related videos. You've seen it before in pharmaceutical commercials. 
Stock photos and videos save medical professionals from worrying about patient confidentiality. 
Try This!
Check out the 'healthcare' section of your stock library. Or search by medical discipline. Health-related photos and video clips range from coronavirus to dentistry to prosthetics. 
Connect with patients online by using stock images to assist in virtual consults. Pull stock content as b-roll over your narration or use it to protect the identity of previous patients. Don't be afraid to modify content to add relevance. Or add your logo with an overlay image. 
Marketing With Stock Images and Video Clips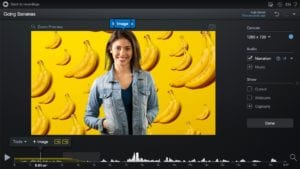 Forego expensive photoshoots by utilizing stock imagery in marketing campaigns. It's common practice in TV commercials. Search keywords to find the stock image which represents your product. Anyone with the ScreenPal Premier Plan can unlock the entire royalty-free stock library.
Try This!
Showcase how customers can access your company online with a special effect known as chroma key (green screen). It's a different take on traditional green screen images. Your stock content will be featured in the foreground. And your personalized content will be secondary.
Type 'green screen' in the Stock Library search field. You'll find videos of computers and smartphones with a green screen. Overlay this content on your own images.
Use the green screen tool to make the device screen transparent. Now your image can show through and it appears the customer is using your website or engaging with your social feed. 
Real Estate 
Brand your services by going beyond traditional listing videos. Download content from the Stock Library to produce videos on market trends, open house details, or listing previews. It's a great way to build your brand by creating social media content. Protect client anonymity by using stock photography homes and clients.
Try This!
Customize text heavy market analysis videos with stock backgrounds. 
Add a stock image behind your animated text to keep the focus on the wording. Search 'real estate' in the Stock Library for the best options. Select images which fit your housing market. 
Try increasing the contrast between your text and background by adjusting the opacity of your stock photo. Or add a background to your text to make the wording pop.
Technology Stock Content
Count on a mix of stock videos to relay complex technology-related ideas. Employees can search for field specific content from coding, to virtual reality, and even space. Try mixing videos to give presentations movement especially when dealing with complex topics. 
Try This!
Enhance interoffice communication and presentations giving your video background a high-tech makeover. Record yourself in front of a green screen. Select the image or video you want to use. Then select the green screen or chroma key tool to superimpose your imagery in the background. 
Keep background videos simple. They should enhance your presentation not distract from it.
Travel the World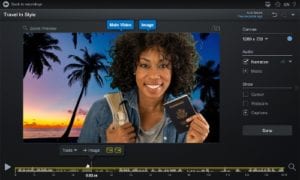 Share the world on a budget by using professional, high-quality images of travel destinations. 
Travel professionals can depend on stock content to bolster their vacation video blogs, social media, and advertising. The key is to use royalty-free images and videos like those featured in ScreenPal. Royalty-free content means there are no limits on how you use the files. 
Try This!
Add a new perspective to travel vlogs with drone footage. 
Edit stock drone video with your own photos to give a bird's-eye view of popular destinations. Soar above the breathtaking coast of Thailand without worrying about flight restrictions. Send the video to the editor to weave in footage from high above. Use transitions to blend the aerial video with your own travel photos. 
Play with Motion Videos
Wow audiences by playing with motion in your next video presentation. It's a winning concept no matter your profession. 
Edit in slow motion or time-lapse stock video sets the pace for video content. Increase the feeling of tranquility by adding slow-motion scenes to your video. Or amp up the urgency by overlaying a time-lapse clip. The Stock Library offers thousands of videos in each category.
Playing with motion also adds an artistic element to any video. 
Most importantly select stock images and videos with purpose. It's important each element tells your story without overshadowing the message.