Build engagement & relationships with video messaging in LinkedIn
Personalize your sales outreach messages, build relationships with prospects, and share authentic updates with your network with quick video messages in LinkedIn—right where you type.
Communicate effectively
using LinkedIn & ScreenPal
Use ScreenPal to create quick video messages on LinkedIn.
Send personal video introductions to prospects. Build relationships with leads and clients. Personalize your recruitment efforts and stand out in the market. Use authentic video messaging to engage your followers and build your brand.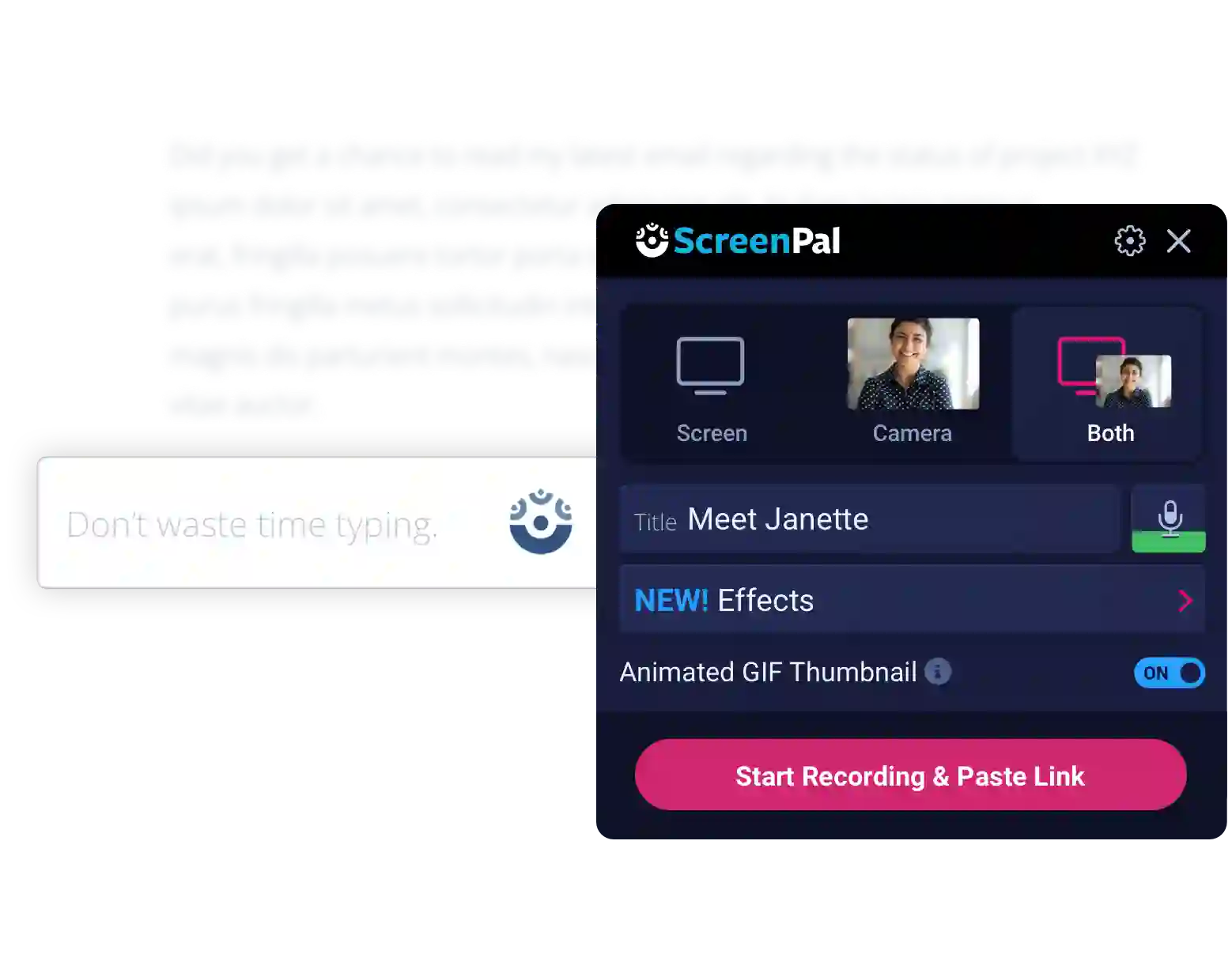 Send video emails
with ScreenPal & LinkedIn
Click the ScreenPal icon, then select to record your screen, camera, or both. You can optionally set a title for your video message.
Record your message, then trim and crop if needed. ScreenPal will automatically add a link to your video in your LinkedIn messages and posts. Add any additional content, and then post or send when you're ready. It's that easy!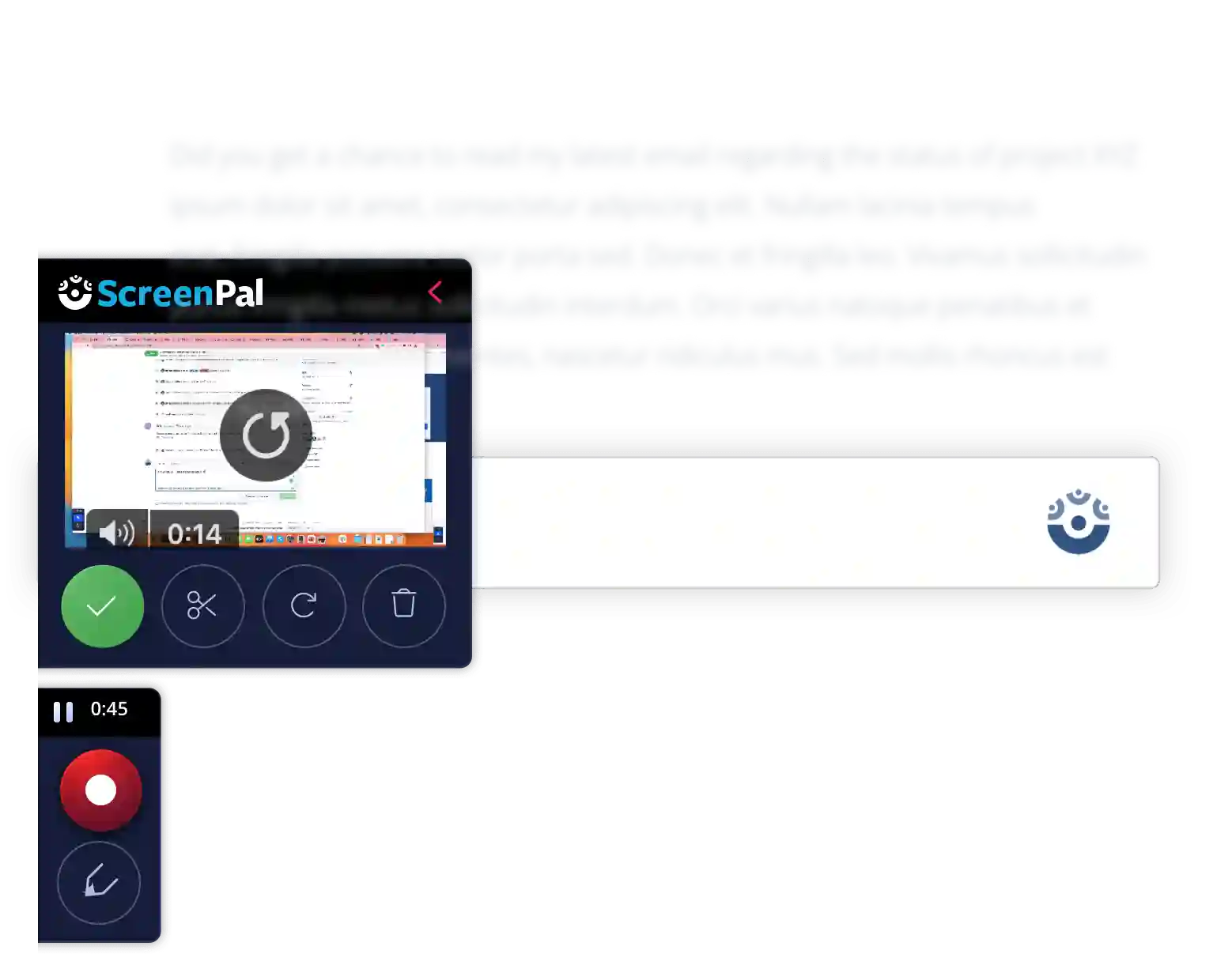 Want to record right from LinkedIn?
Easy integration for your workflow.
LinkedIn: Frequently asked questions