Move work forward with video in Trello
Manage projects more effectively and collaborate with your team using video. Provide context on feedback, share project overviews, build team spirit in remote environments, and limit back-and-forth comments.
Communicate effectively
using Trello & ScreenPal
Use ScreenPal to create quick video messages for your team.
Easily add context to project feedback. Walk through creative comps to explain your thinking and vision. Add video feedback with recordings and narration to clarify communication.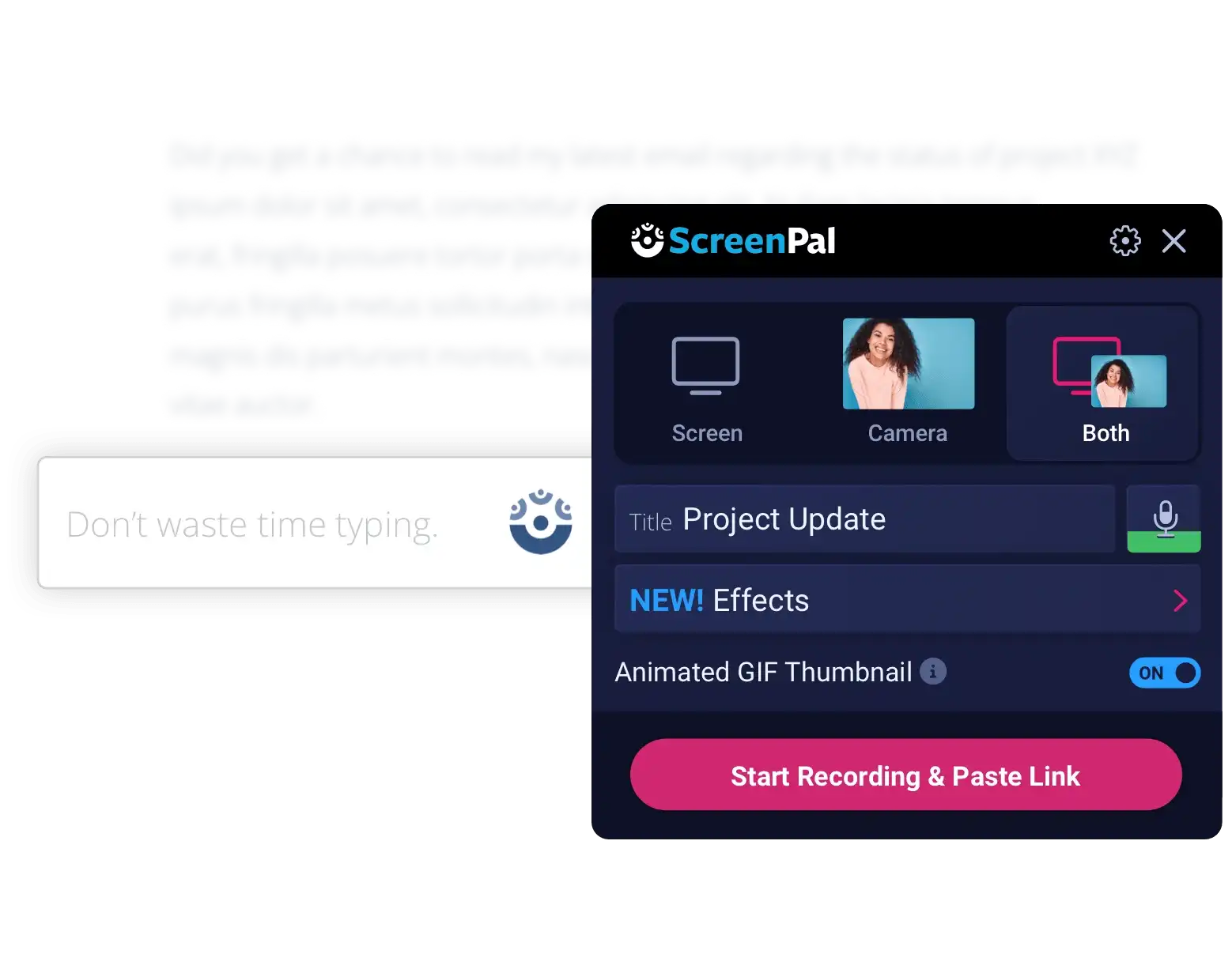 Manage projects efficiently 
with ScreenPal & Trello
Use videos and screenshots to effectively share your ideas. Edit and add visuals to improve efficiency in completing work tasks and enhance video production. Upload videos directly to your Trello cards.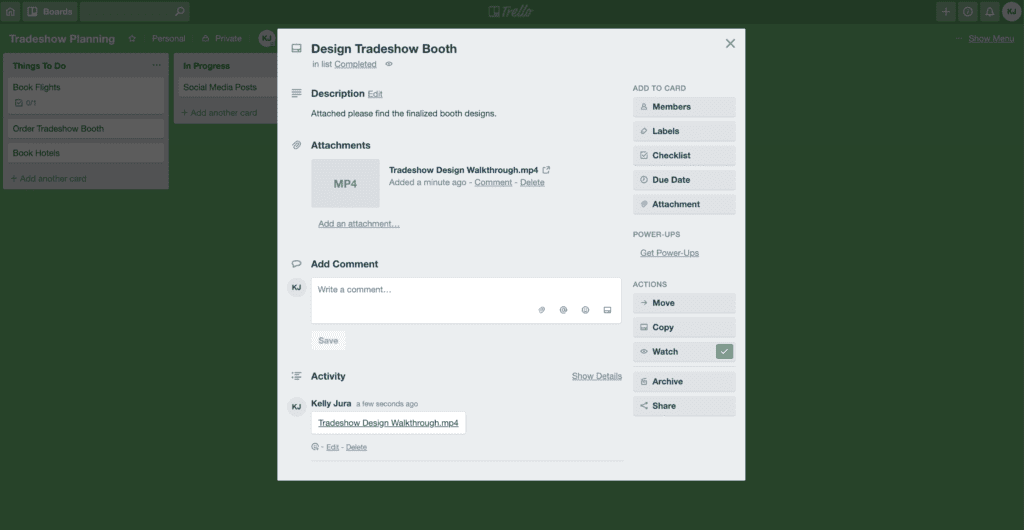 Want to record right from Trello?
Easy integration for your workflow.