Connect and share information with your audience using ScreenPal's free video recorder. No matter the purpose, our user-friendly video recording software captures your message with ease!
Record video anytime, anywhere
Flexible

video recorder options

Capture your screen, camera, or both at the same time in a picture-in-picture format. ScreenPal is not your typical, standard video recorder. Save the video recording as it is or customize with our user-friendly video editing tools – no prior experience needed!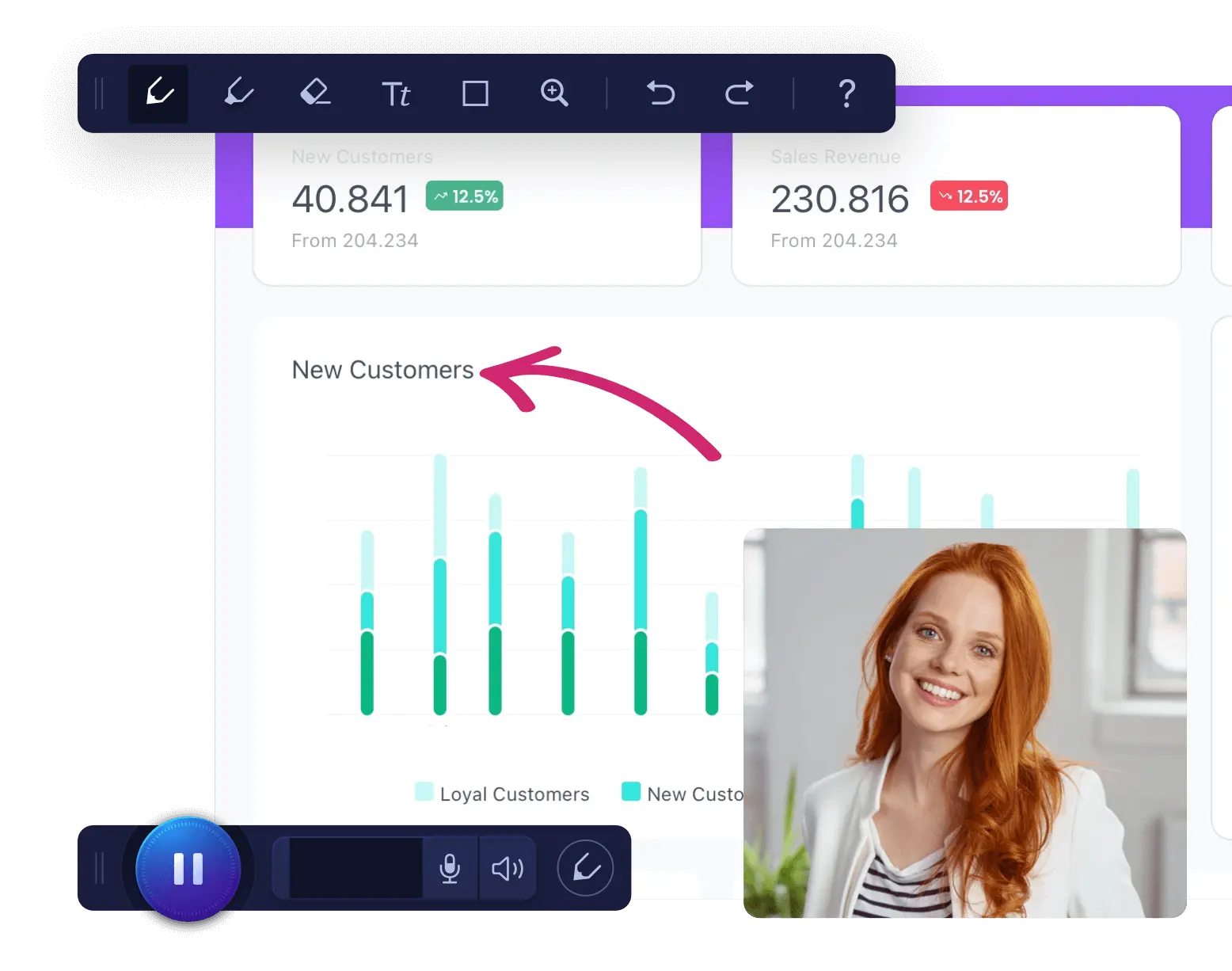 High-quality

video recordings

Say goodbye to those blurry videos! ScreenPal offers you the power to create crystal-clear video recordings in 4K, HD, or standard definition. These pixel-perfect videos are ideal for all of your video and audience needs. Easily record on Mac and Windows desktop, or use our mobile app to record on iPhone or Android.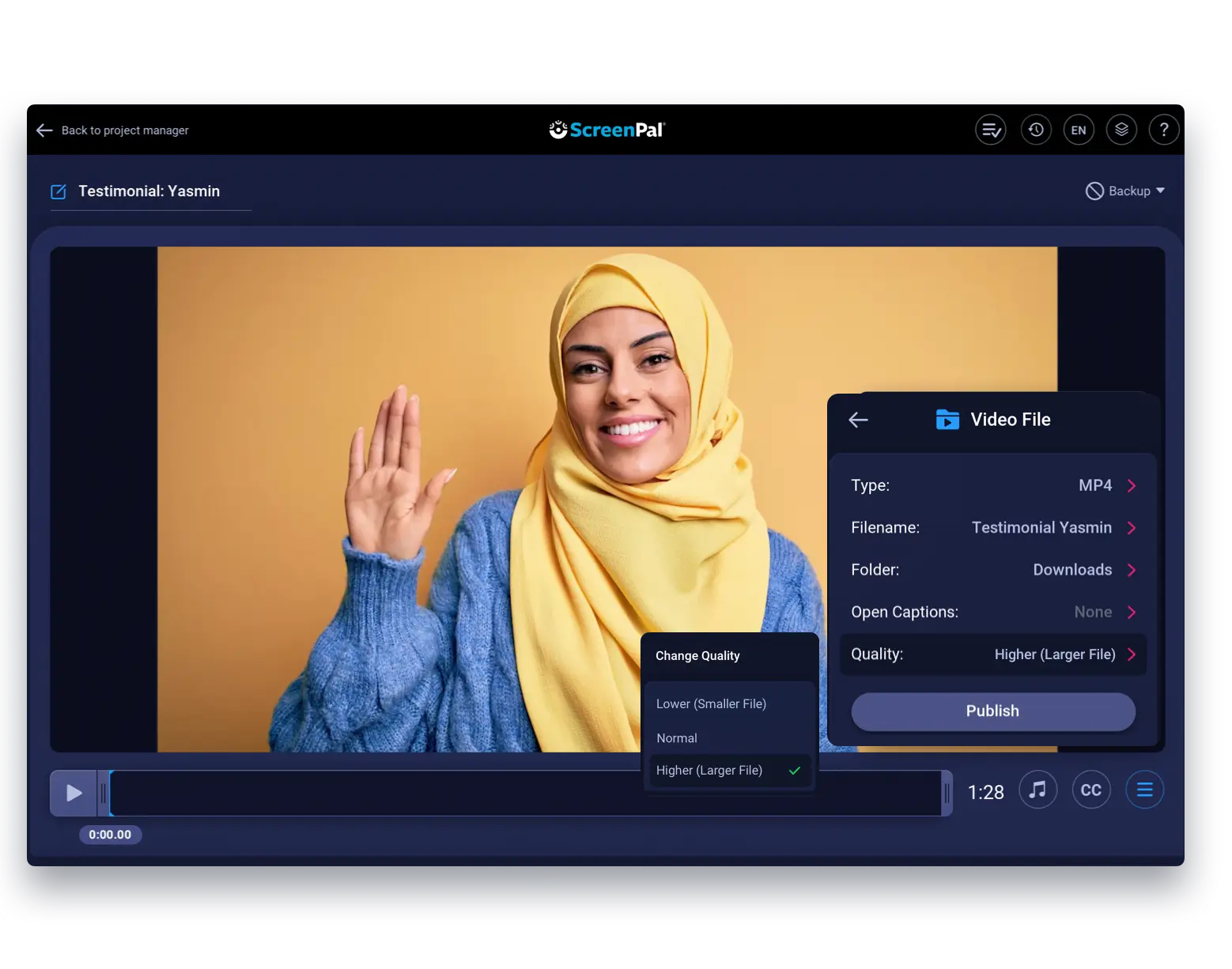 How to use the video recorder
Launch
Launch the video recorder software by clicking the "Launch Recorder" button.
Record video
Choose between recording your screen, your camera, or both. You have the option to edit your video using our video editor as well.
Save & share
Save your video recording as a video file to your device or upload it to social media or ScreenPal's free hosting.
Perfect for any type of video recordings
ScreenPal's video recorder offers a convenient and quick way to easily connect with others, no matter the video type. 
Training videos
Use a video recording to demonstrate a task to others without the need for scheduling time-consuming meetings. Easily share a video tutorial with step-by-step instructions.
Marketing videos
Engage your customers and establish a connection with your product through video recordings. Enhance your videos with our free video editor to customize and give them a professional look.
Educational videos
Using videos helps ensure every student can grasp the material. Students have the freedom to rewatch videos at their own speed, guaranteeing their comprehension of the material. 
Presentation videos
Record your presentation video to allow your audience to watch at their convenience. Choose to record both your screen and your webcam to convey your message with an added personal touch.
Demo videos
Guide your audience through your process by recording a video. Visual content, such as demo videos, naturally captivate an audience, making them an ideal choice for showcasing your product's workflow.
YouTube videos
Showcase your creativity and expand your YouTube audience. Customize video recordings and create memorable content that keeps viewers engaged and coming back for more.
Enhance video recordings with special effects
Easily create stunning 
video recordings
 with our array of editing features to enhance your videos. Our
video editor
lets you add text, shapes, music, transitions, and much more. Plus, you have the option to include
captions
, ensuring accessibility for all audiences!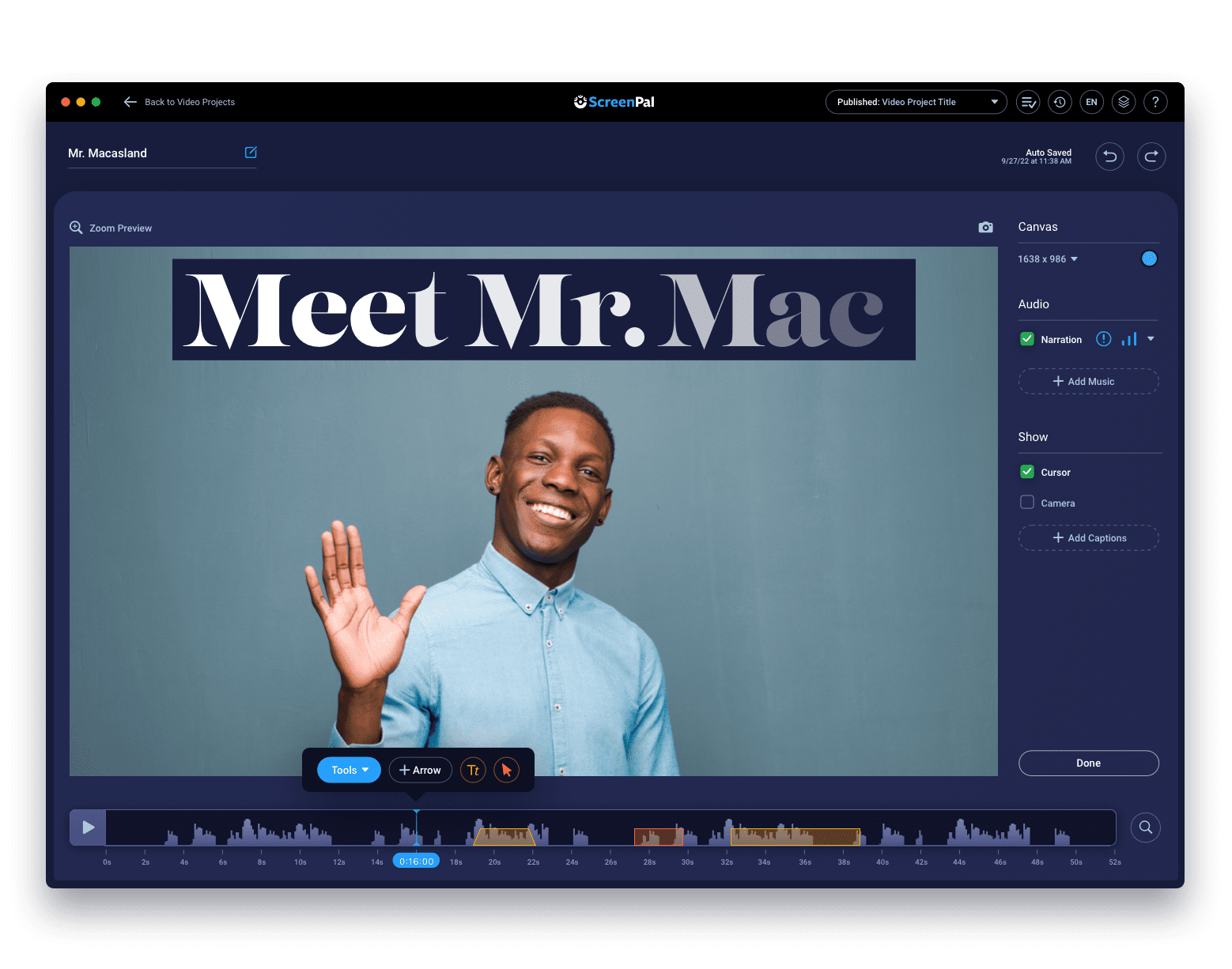 Host & share unlimited videos
Access your video recordings anytime, anywhere, and on any device with ScreenPal's
free hosting
service. Effortlessly manage your videos by arranging them into folders, setting privacy controls, embedding videos, and more. The best part? There is no restriction on the number of videos you can upload and share!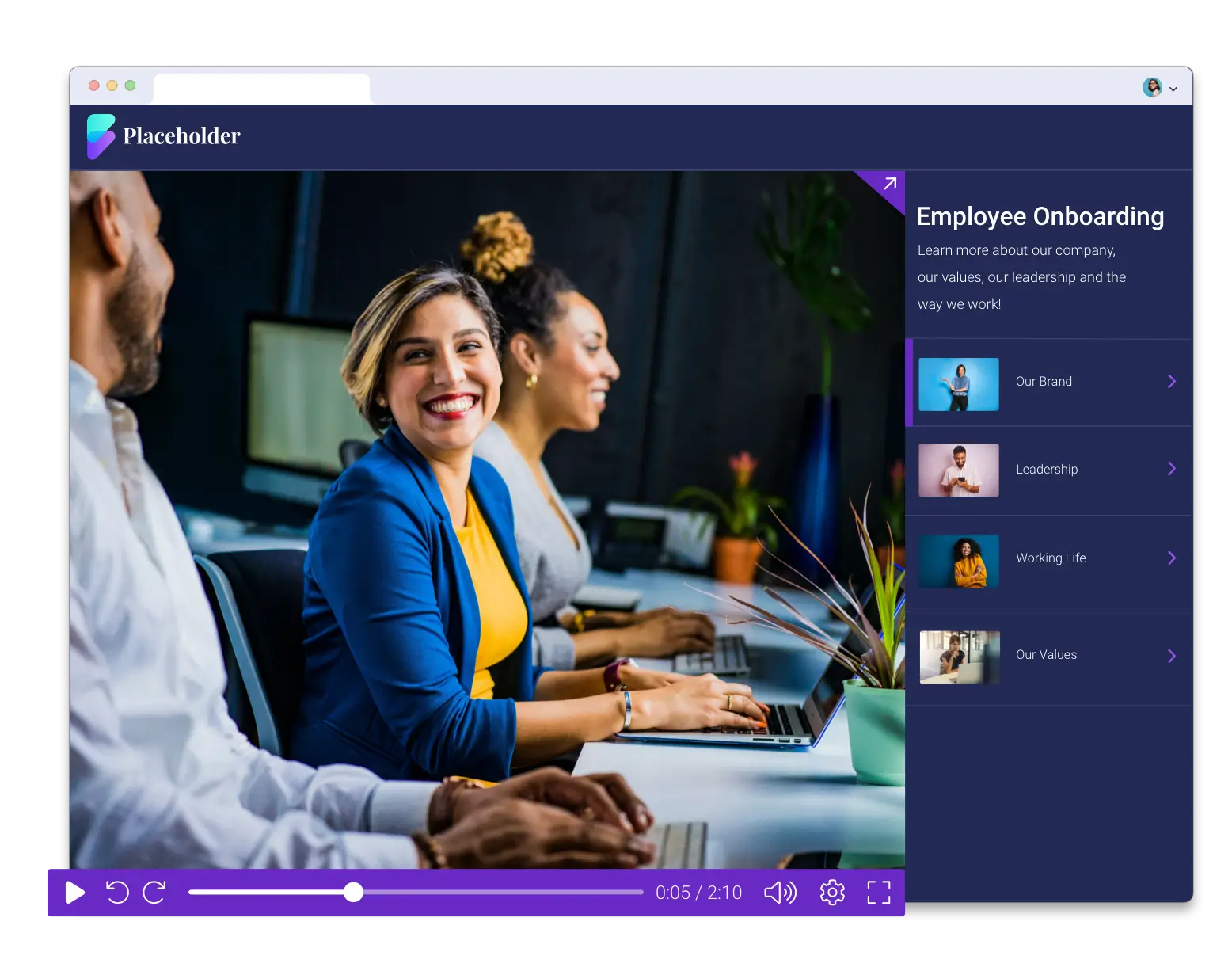 Upgrade for advanced video recording features
Our powerful full-featured video editor offers tools that allow you to personalize your videos, while also making your work process more efficient.