Effortlessly convert MP4 to GIF files with our free video to GIF converter. Create captivating images and short animations, while reducing file size and improving file compatibility. Enhance your content with easy-to-use, free GIF editing features.
Convert a MP4 video to GIF in seconds
Easily convert any MP4 to GIF
Convert MP4 videos to GIFs with no technical skills or video editing experience needed! Transform existing videos into
high-quality GIFs
in just a few clicks with our user-friendly interface, saving you time and effort in creating GIF images.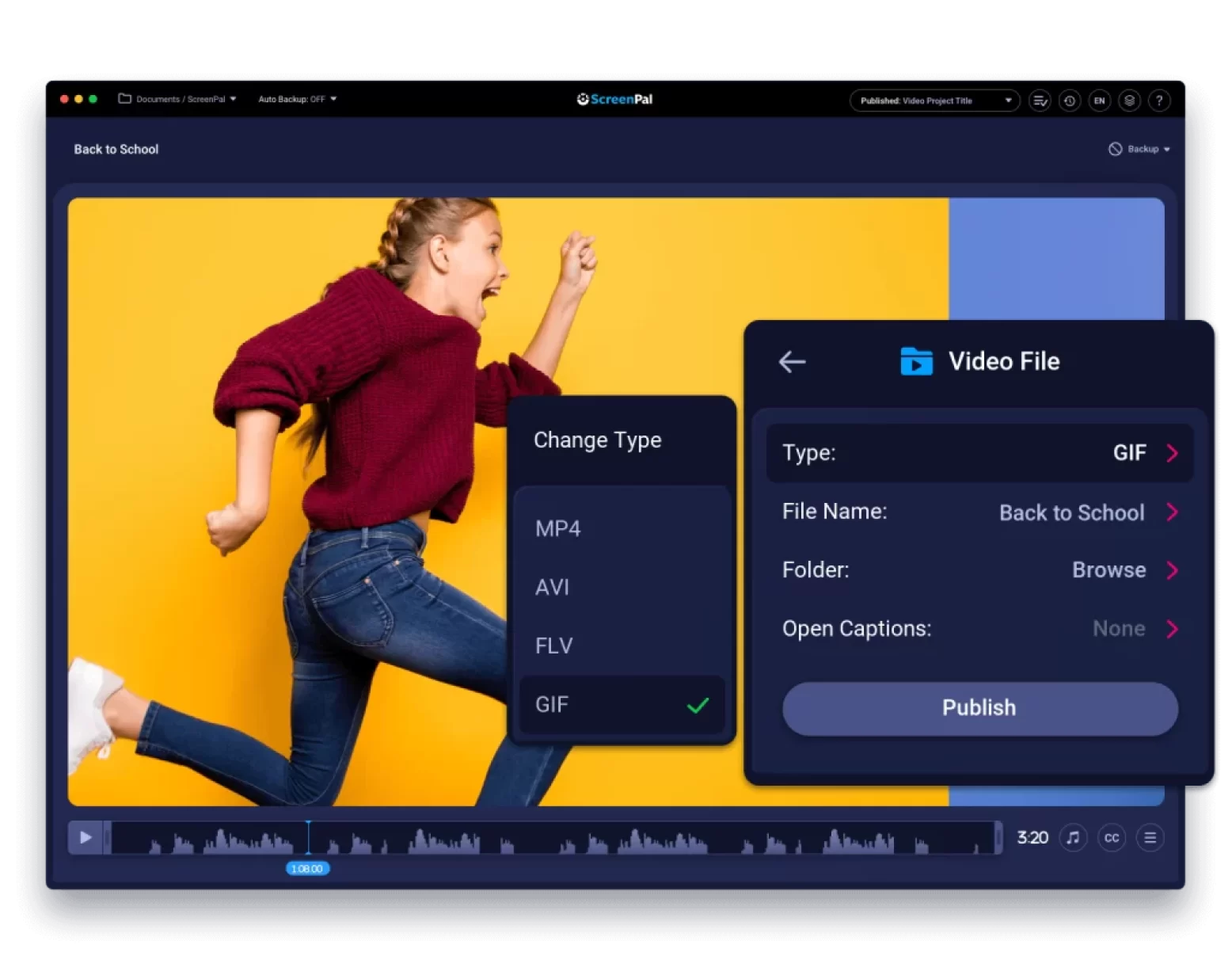 Repurpose your video as a GIF image

Convert MP4 to GIF for a seamless transition from a video to image. Create short animations effortlessly as an image file. Replace static images as
stunning GIF animations
. Transform video to GIF for flexible content creation and easy sharing capabilities.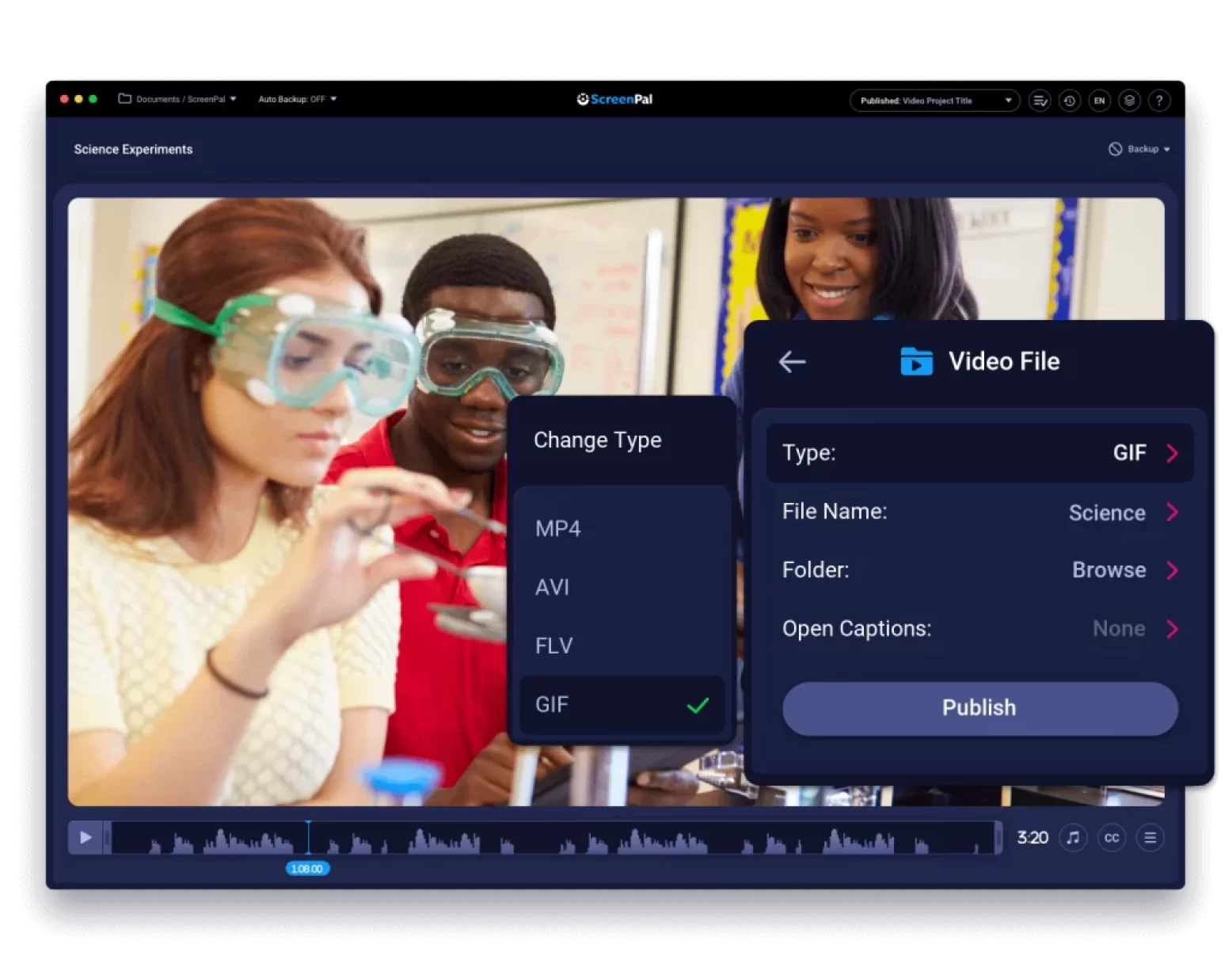 How to convert MP4 to GIF
Launch
Import your .mp4 video file in our free video editor using the blue "Convert video to GIF" button below.
Convert
Convert the .mp4 to .gif in the "Save as Video File" publish settings. Customize your GIF with text, shapes, and more.
Save and Share
Save your new GIF file to your computer then share with others!
Enhance your content with eye-catching GIF images

Effortlessly convert videos to create GIF images for presentations, social media, and more. Perfect for business, education, and personal content creators to enhance any project.
Short animations
Quickly create short GIF animations for memes, banner ads, and emails. Improve engagement and bring your content to life.
Visual graphics
Enhance landing pages, blogs, social media, and more with GIFs. Capture attention, engage audiences, and expand creativity.
Logos & icons
Create stunning logo and icon GIFs for your marketing materials and website pages to reinforce brand identity.
Customize your GIF with free editing features
Edit your GIFs for free with ScreenPal's integrated
video editor
! Not only can you convert your MP4 video files to GIF, but you can also add text, captions, and shapes, or
crop
,
trim
, and resize your GIF to perfection.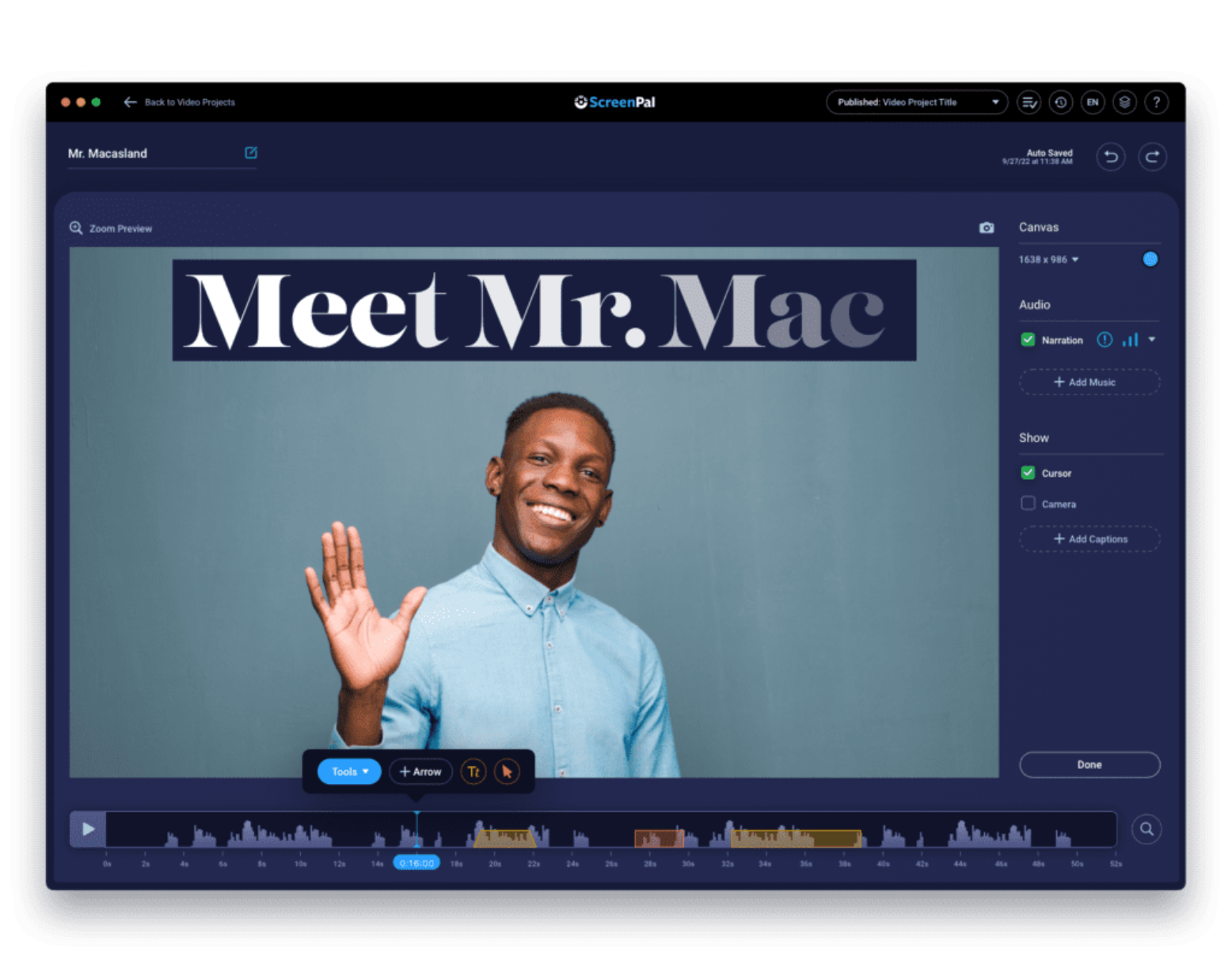 Free background remover
Remove your webcam background for free to customize your GIF even further. Replace your webcam background with a new
virtual background
, blur the background, or remove it completely for transparency with our
free background remover tool
, powered by AI technology.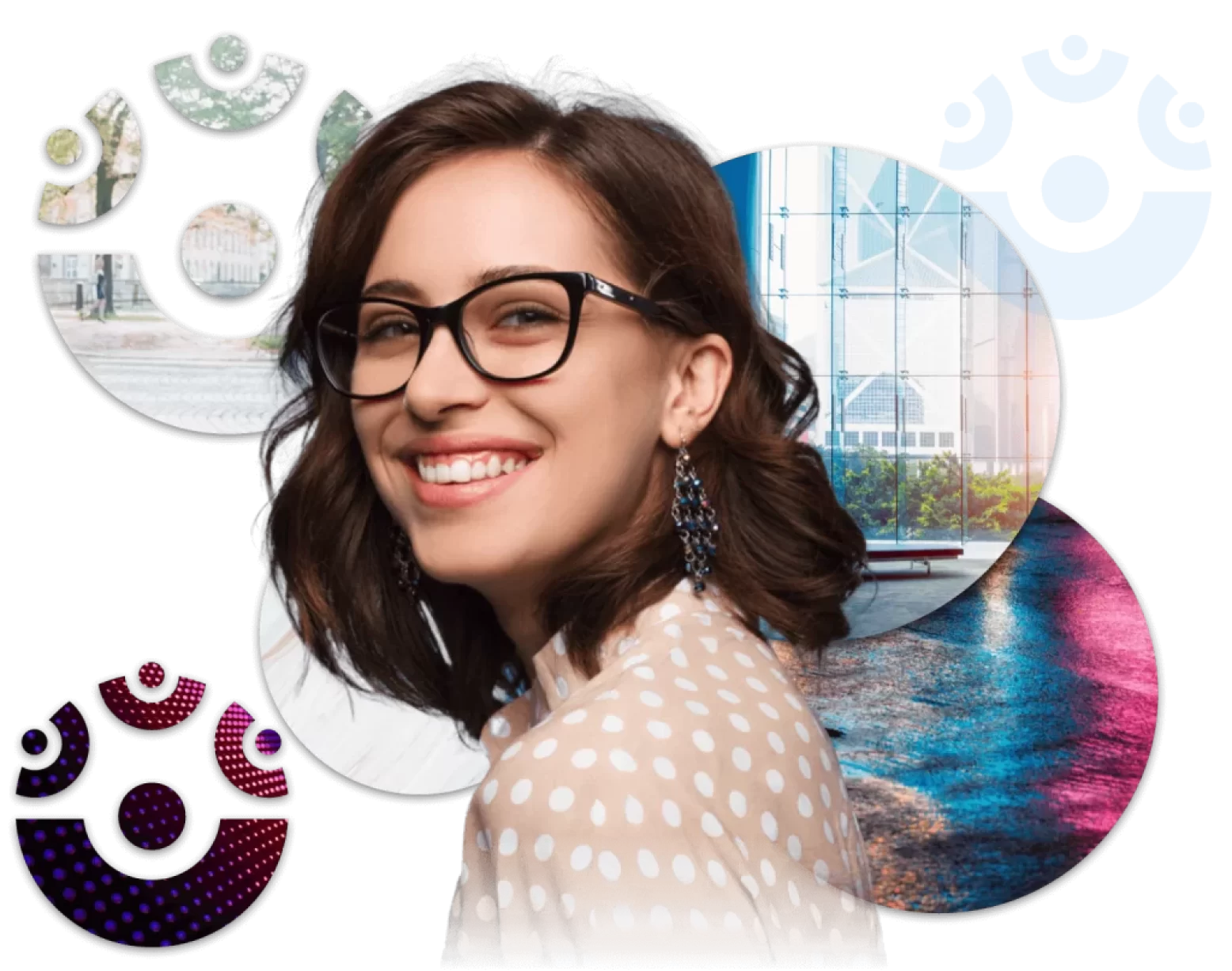 Everything you need to convert & edit for free
ScreenPal offers everything you need to convert MP4 to GIF, and more, for free to make your content unique and engaging. Free features include:






Upgrade for our full-featured video editor
Upgrade to ScreenPal's full video creation suite to streamline your GIF and video-making process. Paid plans include advanced editing tools, stock content, an easy drag-and-drop builder, and more.