Easily remove audio from video with ScreenPal's video editor. Remove music tracks, computer audio, or narration from a portion of a video or the entire video.
Remove audio from all or part of a video
Open your recording in our video editor and use the Volume tool on the timeline to quickly select the portions of the video that you'd like to mute. Or, remove the audio from your entire video with just one click with no video editing experience.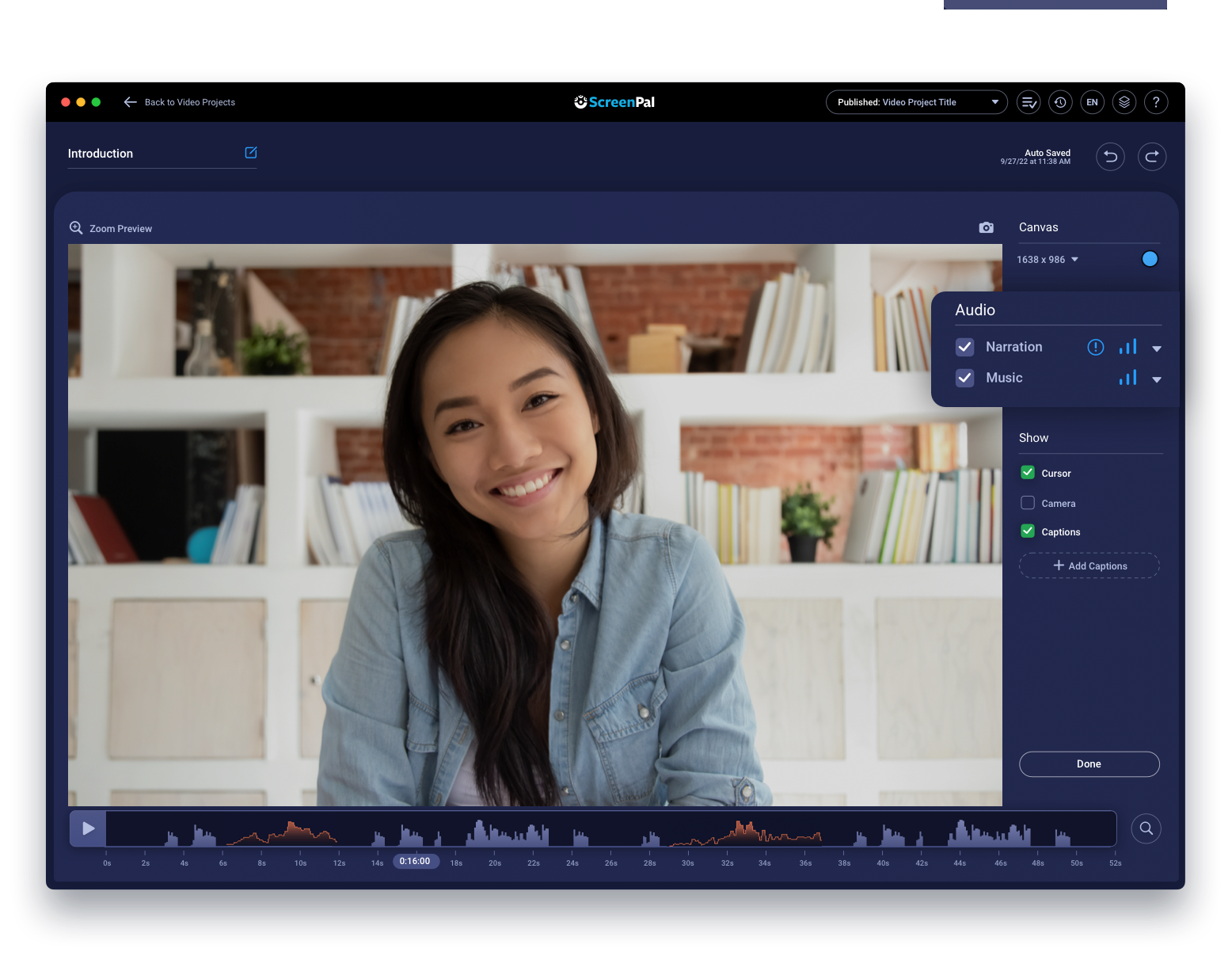 Edit multiple audio tracks
It's up to you! Choose whether to remove all audio, or specific tracks such as computer audio, narration, and music, in one easy step. Our video editor gives you full control. You can also quickly add new audio files to replace the audio tracks you remove.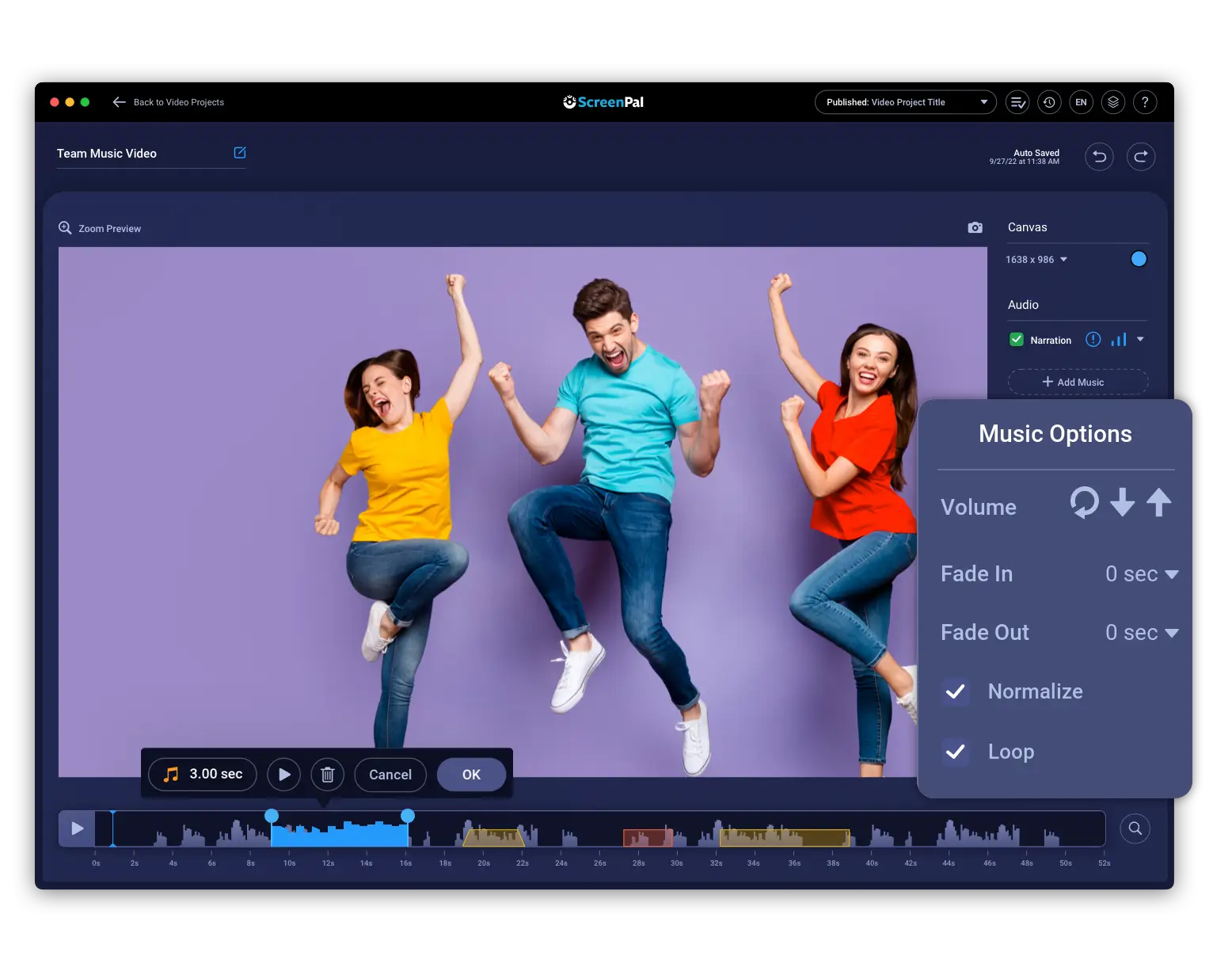 How to remove audio from video
Remove audio
Remove music, computer audio, and narration tracks from a portion of your video or the entire video.
Save and Share
Save your video and upload it to ScreenPal's hosting platform, or YouTube, to share with others.
Create the perfect audio for any video
Capture, create, and share engaging videos for any audience, using ScreenPal's recording and video editing tools.
Training videos
Create captivating training videos for customers and colleagues alike by removing unwanted or distracting audio from video to keep your audience focused on your message.
Marketing videos
Liven up your next marketing campaign with a ScreenPal video. Enhance product, brand, and promo videos with relevant audio that attracts viewers' attention and keeps them engaged.
Educational videos
Communicate complex topics, engage students, and make learning fun with sound effects, music, computer audio, and narration that enhances your content rather than distracts your audience.
Presentation videos
Transform Microsoft PowerPoint, Keynote or Google Slides presentation into an engaging presentation video. Connect with your audience using music and narration that helps convey your message.
Demo videos
Show off products by recording your screen, webcam, or both to create an exciting demo video. Include computer audio, music, sound effects, and narration that compliments your visuals.
YouTube videos
Create fun, engaging videos with professional sounding audio that will help grow your subscriber base and connect you with your followers. Easily upload your ScreenPal videos directly to YouTube.
Enhance with other video editing features
Enhance your videos even further with other flexible  features in ScreenPal's video editor to create the perfect video. In addition to editing the audio, you can add rich text, shapes and arrows, video overlays, trim and cut, add transitions, insert images and more!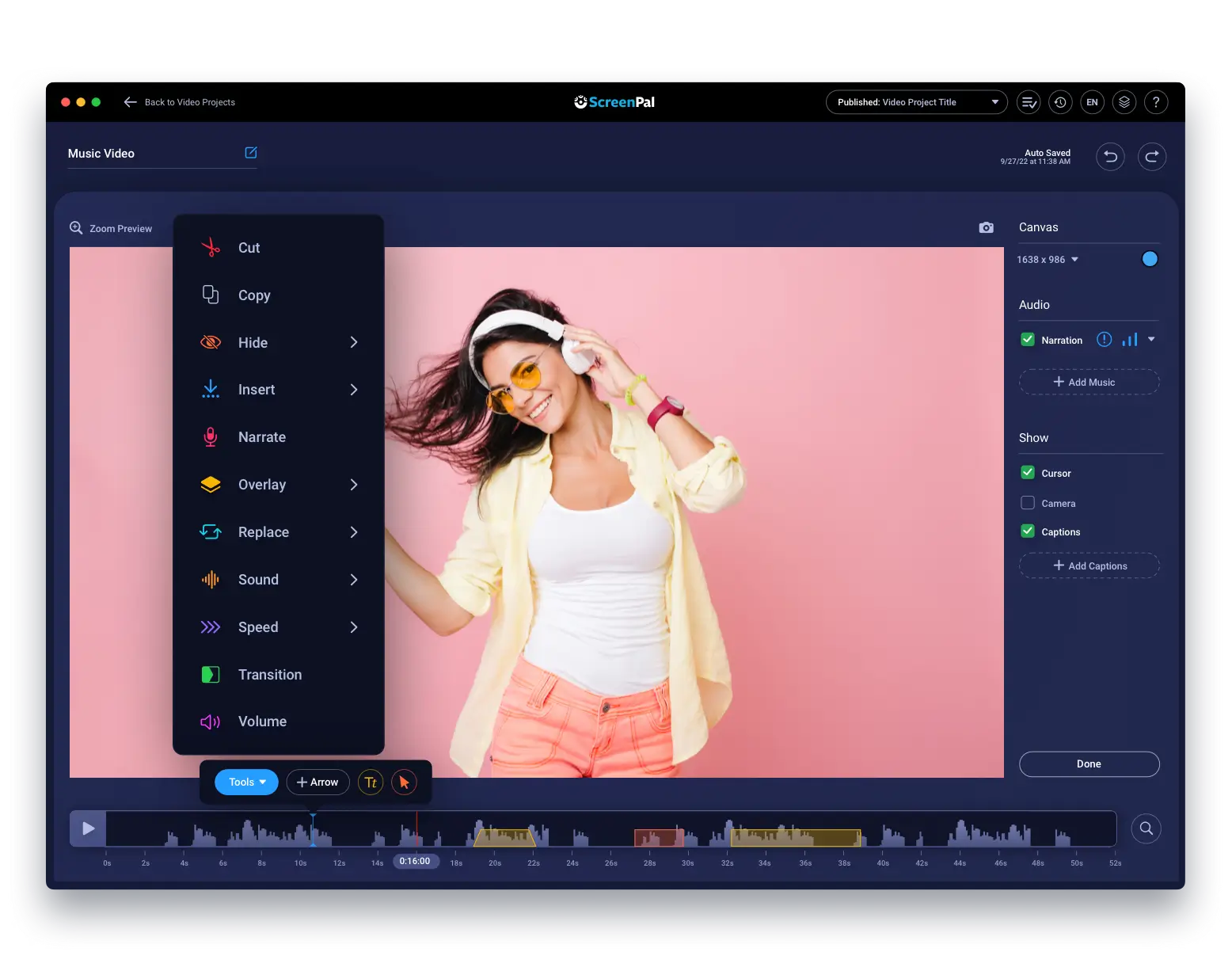 Host unlimited videos
Host as many videos as you'd like after your edit the audio with ScreenPal's free 
hosting platform
. Quickly share it with others, set privacy controls, organize videos into channels, and more. You can even add interaction tools such as surveys, polls, call-to-action buttons, and clickable links with a paid plan.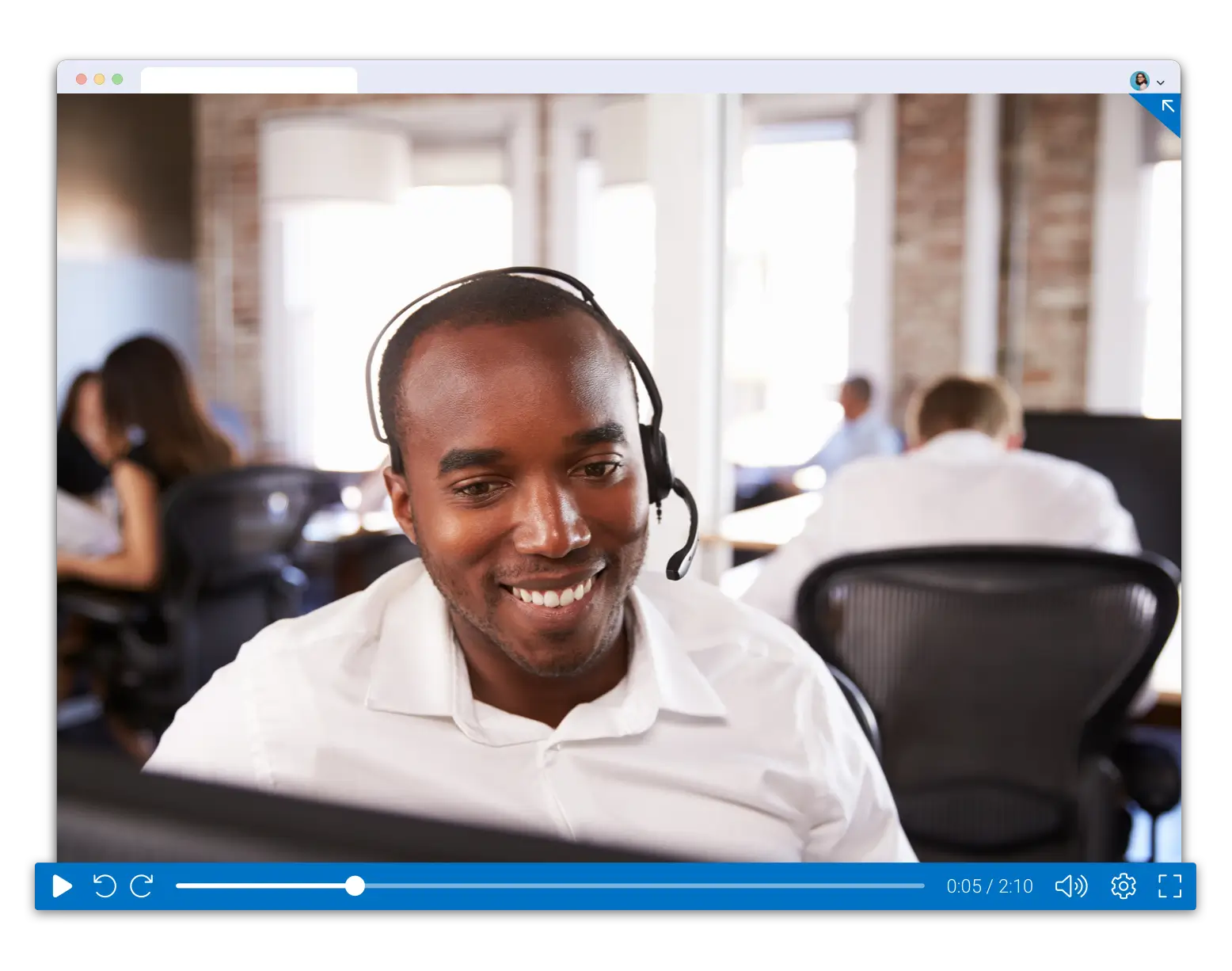 Easily remove audio from video and more – for free!
Remove audio and enhance your videos even further with our wide selection of free video editing tools, including:






Upgrade for our full-featured video editor
Want access to even more editing tools? Our full video creation suite offers advanced screen recording, seamless video editing, unlimited hosting, and robust content management. Additional features include: