Transform your image editing experience with ScreenPal's cutting-edge blur image tool. Whether you are protecting sensitive data or drawing focus to specific elements, our image blur effect is your perfect solution.
Included in all paid plans.
Blur an image area in seconds
Increase creativity

with the blur effect

Unlock the potential of ScreenPal's blur tool, your ultimate creative solution for image creation. Whether you are aiming to blur a background photo, master image focus, eliminate distractions, enhance privacy, or more, this powerful tool has you covered.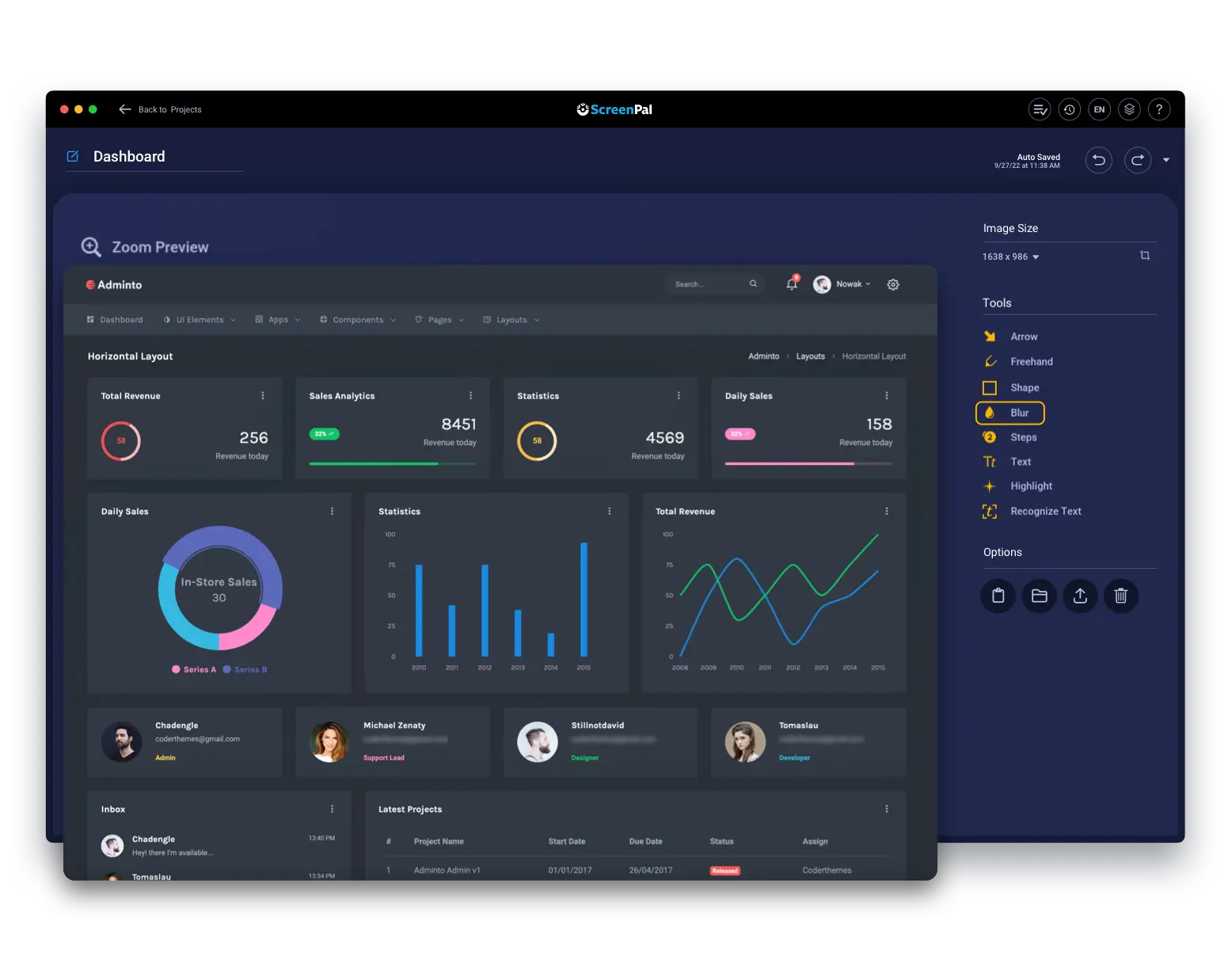 Easily adjust blur

 settings

Quickly fine-tune the blur intensity with our user-friendly interface. Tailor the level of blur to match your preferences. Simply slide the adjustment tool to achieve your desired blur intensity for an image area. No hassle, it is that easy!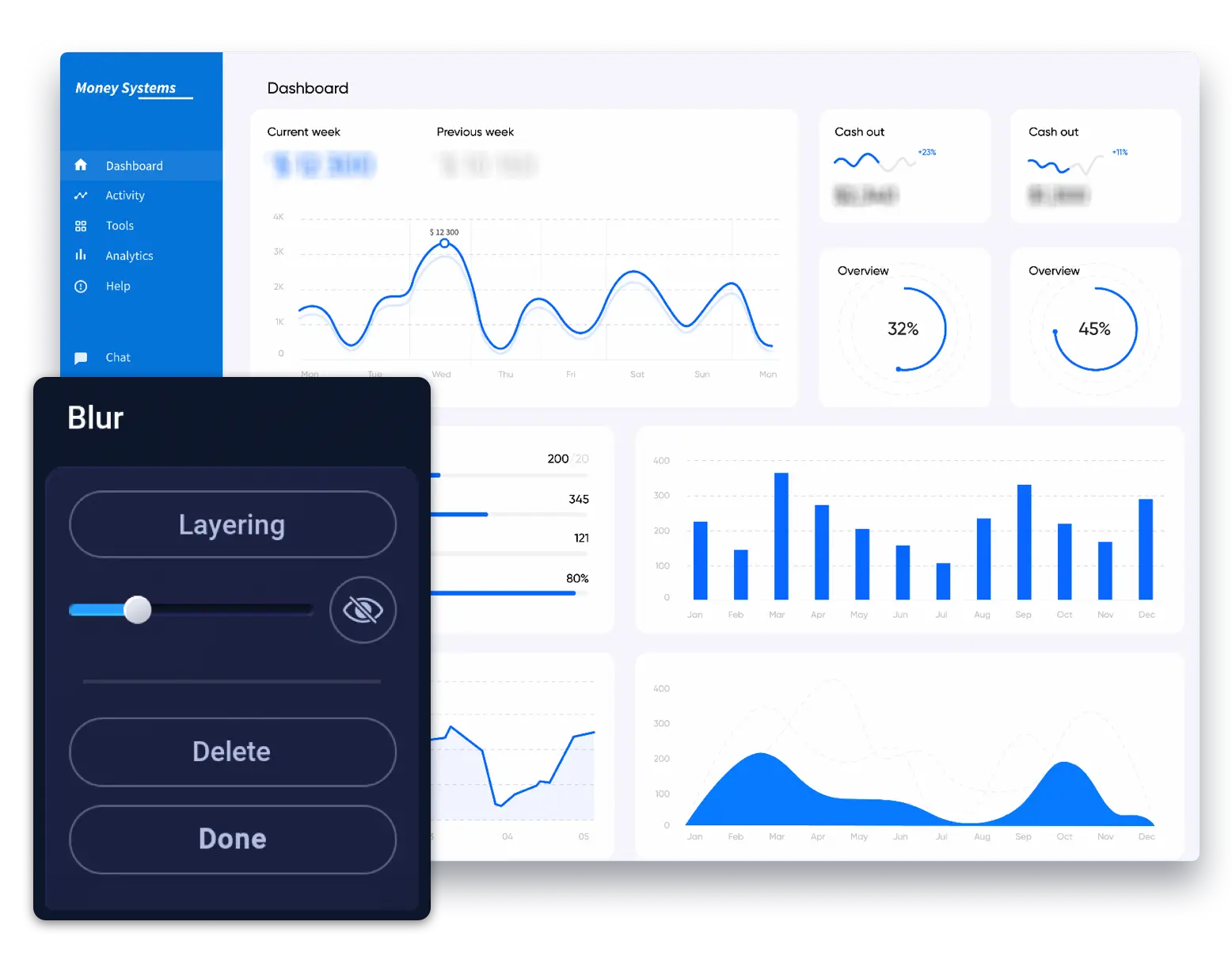 Blur
Click the "Blur" tool the use your mouse to click and drag and area of your image to blur. Use the slider to set blur intensity.
Enhance your images with the blur effect
Blurring an image is a quick, easy way to ensure privacy, emphasize content, or achieve other goals.
Ensure readable text
Blurring backgrounds behind text enhances readability without requiring a background color. Make text stand out distinctly from the visual backdrop.
Hide sensitive content
Use the blur effect to keep things private. Blur out passwords, emails, faces, text, and more. Ensure your personal information stays safe and hidden.
Focus on what matters
Simplify your message by blurring out unnecessary parts of an image using the blur effect. This helps viewers understand your message faster and clearer.
Customize your images

 further with annotations

Ready to take your images to the next level ? With ScreenPal's

image editor

, you are not only able to apply blur effects, but you can also incorporate shapes, arrows,

text

, annotations,

crop

,

resize

, and more! The

image editor

is equipped with a wide range of features to make customization seamless and effortless.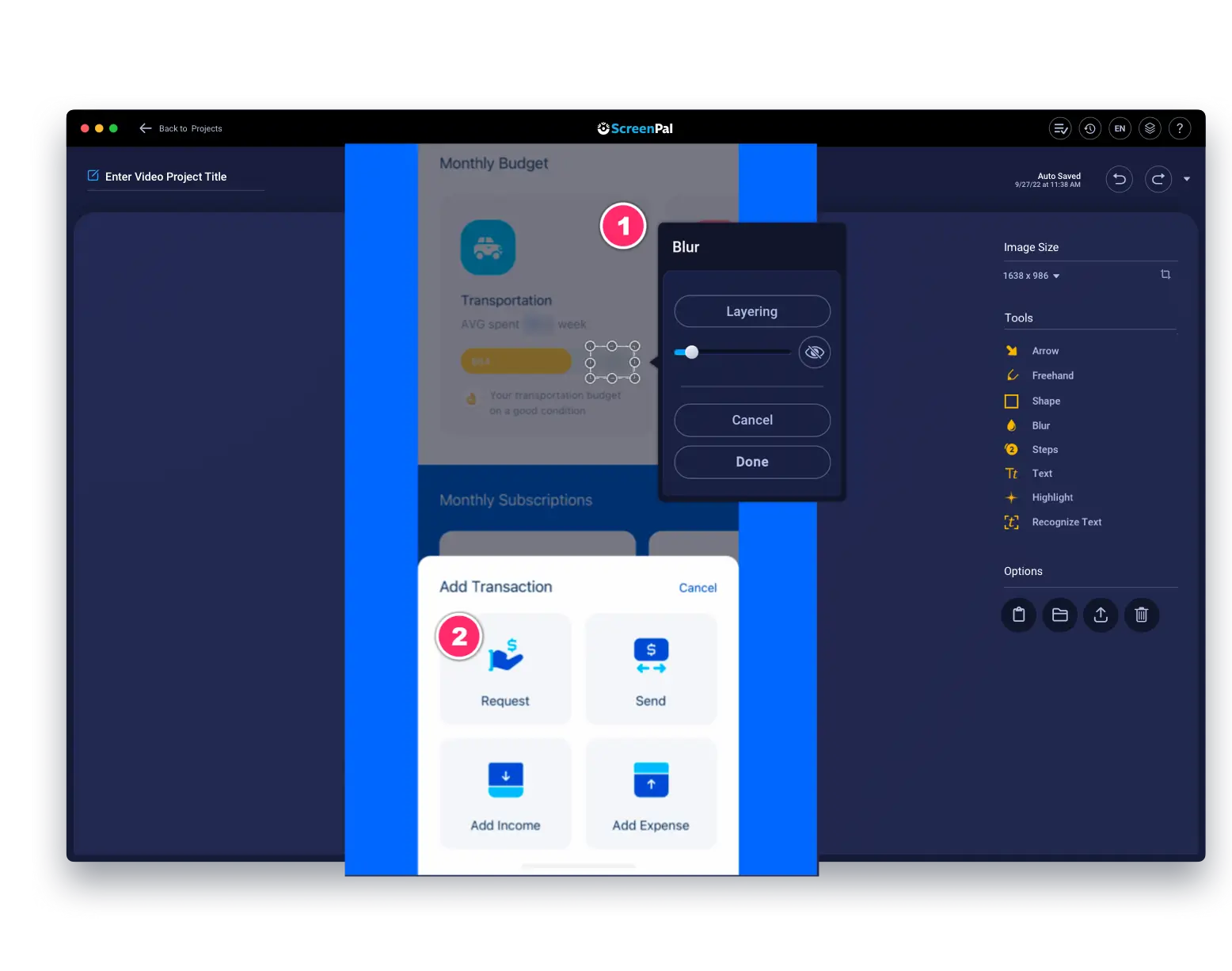 Enjoy unlimited
image hosting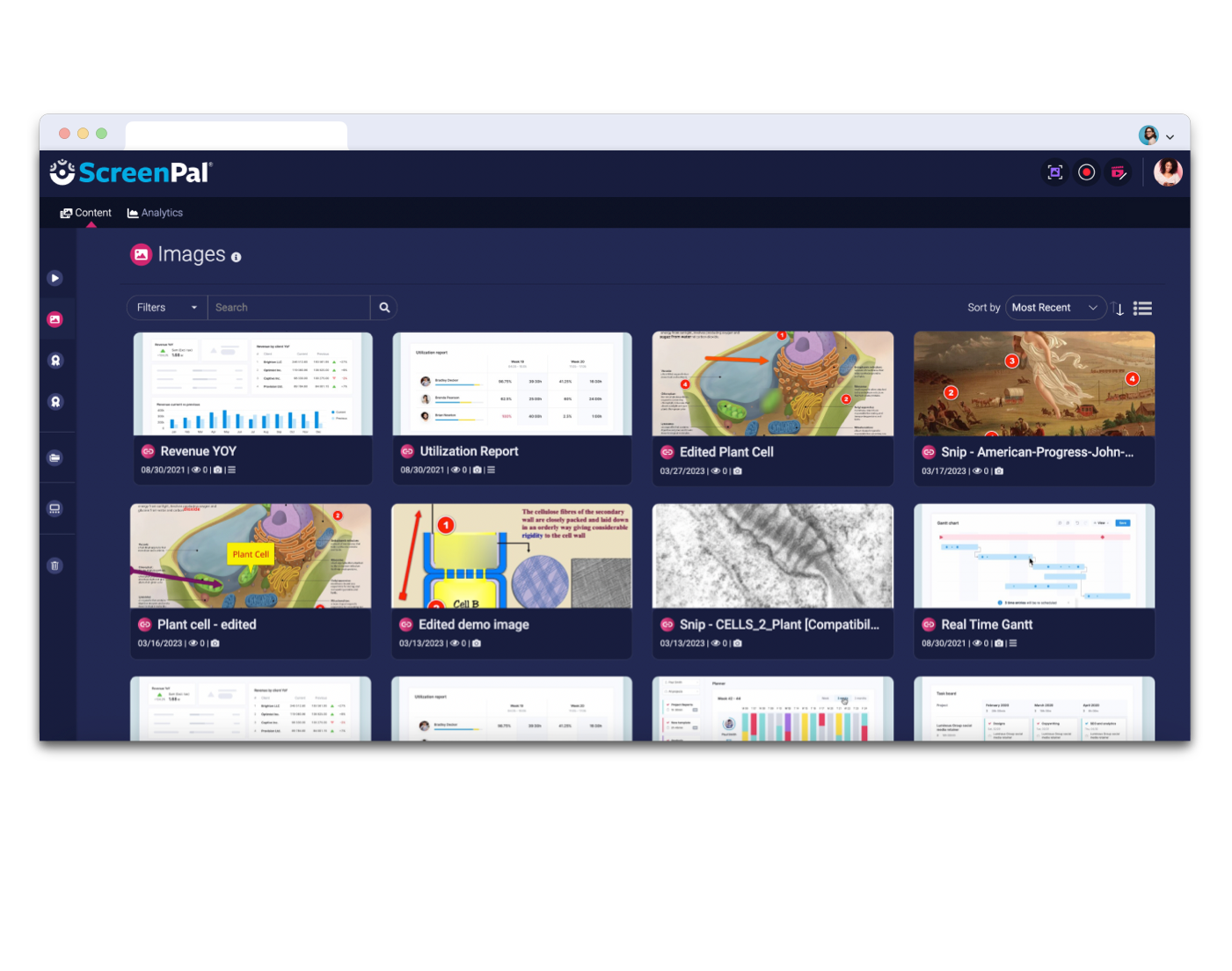 Get started with our free screenshots & image editor
ScreenPal's image editor strikes the ideal balance between efficiency and customization. Packed with an array of features, personalizing your content has never been easier. Free features include:






Upgrade to blur images and so much more!
Beyond our free image editing options, discover exclusive tools in our paid plans, such as blurring, scrolling screenshots, and text recognition, to elevate your images to a new level.