Do you need an easy way to train your employees? Here are a few tips for using training videos to set them up for business success.
Company training can be time-consuming and costly but in today's workplace, it's a necessity to keep employees' informed about work processes, policies, and procedures. According to a LinkedIn report, "80 percent of learning and development professionals (L&D pros) agree that developing employees is top-of-mind for the executive team. Yet, L&D pros are challenged with limited budgets, small teams, and a gap in demonstrating return on investment (ROI). To tackle these challenges, L&D must demonstrate business impact."
It's one reason why more companies are turning to video content.  Not only is it cost-efficient but it can connect and engage employees all over the world.  Training and development videos are a great way to communicate to employees about the company as well as educate them about work procedures and how to effectively do their job.  
With a strong training program, your business can be set apart from all the others.  You'll be able to attract strong candidates for new job openings. You will also become better at retaining your employees.  Not all videos are as effective as they could be, and a lot of businesses waste money on the production of custom videos that miss the mark. That's why we've put together this helpful list of tips to create easy and affordable training videos for employee success.
1. Keep Your Overhead Costs Low
Slash your expenses in half and deliver corporate training videos that work. The cost of training employees is high. From hiring individuals to deliver the training, to the time it takes to train your employees.  It can get expensive but you can save costs with the creation of training videos.
Just make sure you have someone available to your employees as they go through the training, or provide an effective Q&A session to get all questions answered.
2. Engage Your Audience Fully
An engaged audience is an informed audience! Try to make your training content entertaining yet informative. The easier it is for your audience to tune into your training videos, the more they are likely to remember the information.
One good way to engage your audience is through the use of editing tools.  Try weaving audio and video seamlessly together into your videos.  Use music to liven the mood or audio narration to keep them on track.  Consider having captions on all your videos so that it is accessible to all levels of learning.
3. Test Your Employees Regularly
Some companies prefer to wait until the end of their training sessions to test their employees. An effective way to see if they are understanding the material is to have various checkpoints throughout your videos.  So instead of test questions at the end of a session, have multiple quizzes throughout their learning experience.
Consider dividing your video program into modules and testing your employees after they have completed each one. In that way, not only will you be able to ease your employees into their training, but you'll also be able to record smaller segments, making your videos easier to pay attention to.
To gauge their understanding of the material, you can use tools like Google Forms to ask employees questions.  
4.  Get Creative and Be Versatile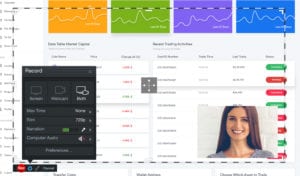 Be creative and versatile with your training videos.  You may have a vision for what the final videos may look like but oftentimes, things change and you'll need to add a bit of creativity to get them done.  
For instance, if you're having trouble finding someone to appear in a video, consider approaching it from an animation standpoint.  An animated video with audio narration for explanations can be creative and engaging.
You can also record your computer screen using a screen recorder, and walk-through any online programs.  You can easily create a tutorial without having the cost of big video productions to do it.
Try to stay versatile and keep an open mind as you go through the video making process.
5. Look for Measurable Improvement
An effective training video not only shows new employees how to perform their jobs but it should also teach employees how to do it better and more efficiently. In order to ensure your employees are getting better at their job, design your training videos with measurable improvement in mind.
For example, if you run a social marketing business and notice that the response time is slower than expected, show your employees other ways to respond more quickly with tips and insight on how to get it done. Be as accurate as possible when describing what your expectations are.  You can do this with a simple webcam recording and screen recorder to do a show-and-tell.
6. Create Interactive Videos
If your employees are just sitting and watching your training videos, they're unlikely to remember all of the things you want to teach them. But if you mix up your training methods with interactive activities, they will be more likely to process what they're learning.
For example, let's say you own a coffee shop and use employee training videos to teach new baristas how to make coffee drinks.  You can add interactive activities after they have watched the video. They can implement what they had just learned through the use of making a specific coffee drink.
7. Be Consistent with Your Training
Many companies spend a lot of money on training new employees, but they devote few resources for continued learning. Make sure you stay consistent with your training efforts and update your videos as your business grows and changes.
If your videos are out-of-date or if new policies were implemented, update them as soon as possible. The last thing you want are veteran employees telling new employees that training videos are now irrelevant.
8. Break Things Down as Much as Possible
One of the benefits of using videos for training is that you can use them over and over again and explain concepts in-depth without having to repeat yourself.
Use your video training program to its full benefit and break down the steps of your processes as much as possible.
How to Find Video Creation Tools for Everyone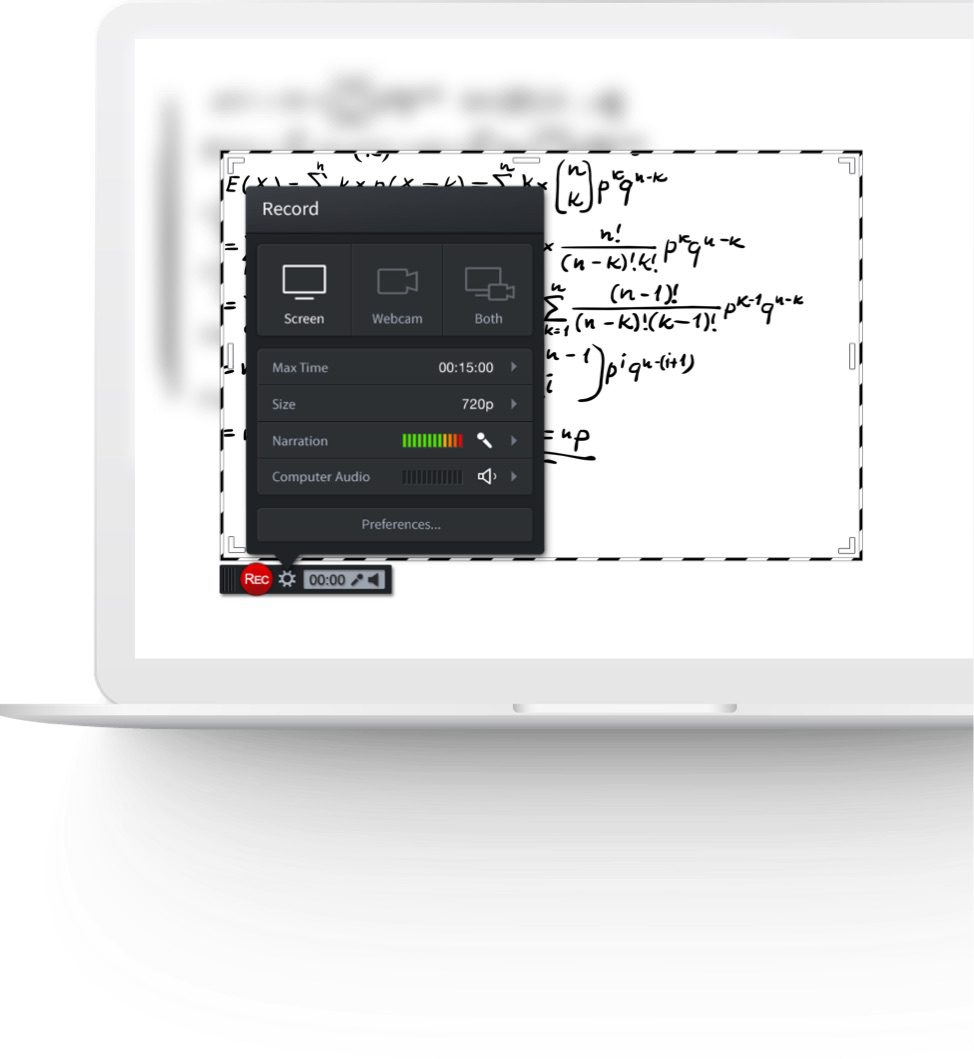 Now that you have these tips for creating great training videos for your employees, you'll be better able to provide consistent support for your customers.
Don't wait any longer to reboot your employee training program. Start recording training videos today for free with ScreenPal's screen recorder.  It enables people to record their screen or webcam and turn them into shareable videos. As an upgrade, ScreenPal offers an affordable and intuitive video maker. It gives you the ability to add multimedia, transitions and also share your video to multiple social sharing websites.
Quick Links:
How Video Enhanced This Company's Way of Communicating