Quickly and effortlessly produce professional-quality music videos with ScreenPal's free music video maker! Create meaningful, memorable music videos that bring your vision to life and connect with your audience.
Expand your audience with stunning music videos
Easy enough for anyone

to make a music video

Learning how to create a music video using ScreenPal's video editor is a breeze, with no prior video editing experience needed. Whether you are a beginner or a professional, our user-friendly video editor lets you enhance your videos and unleash your creativity!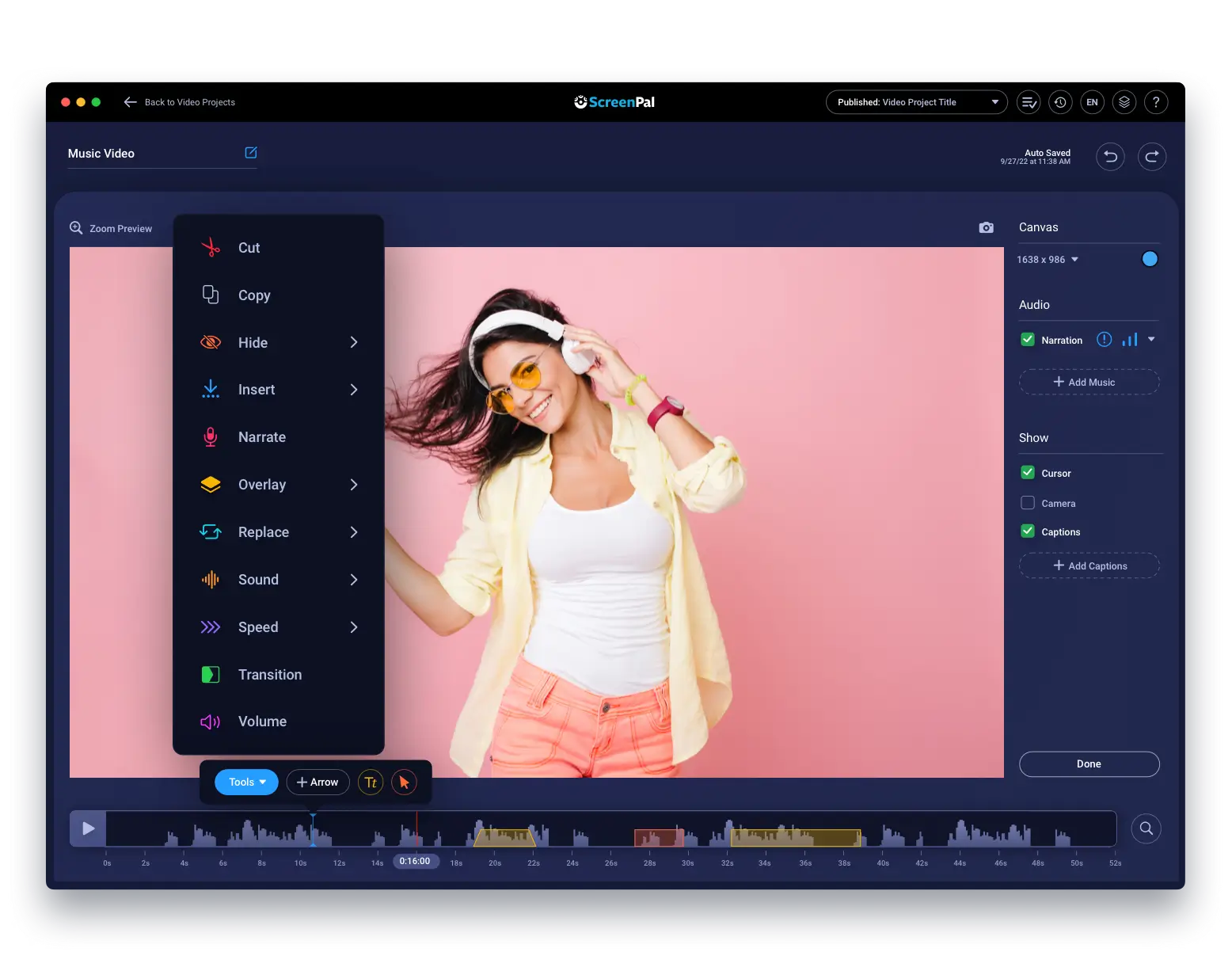 Showcase your creativity 

with video effects

With ScreenPal, you have the power to do more than just add music to your videos; you can elevate your music video with incredible effects. Whether you want to include on-screen lyrics, create smooth transitions between video segments, cut unwanted sections, or much more.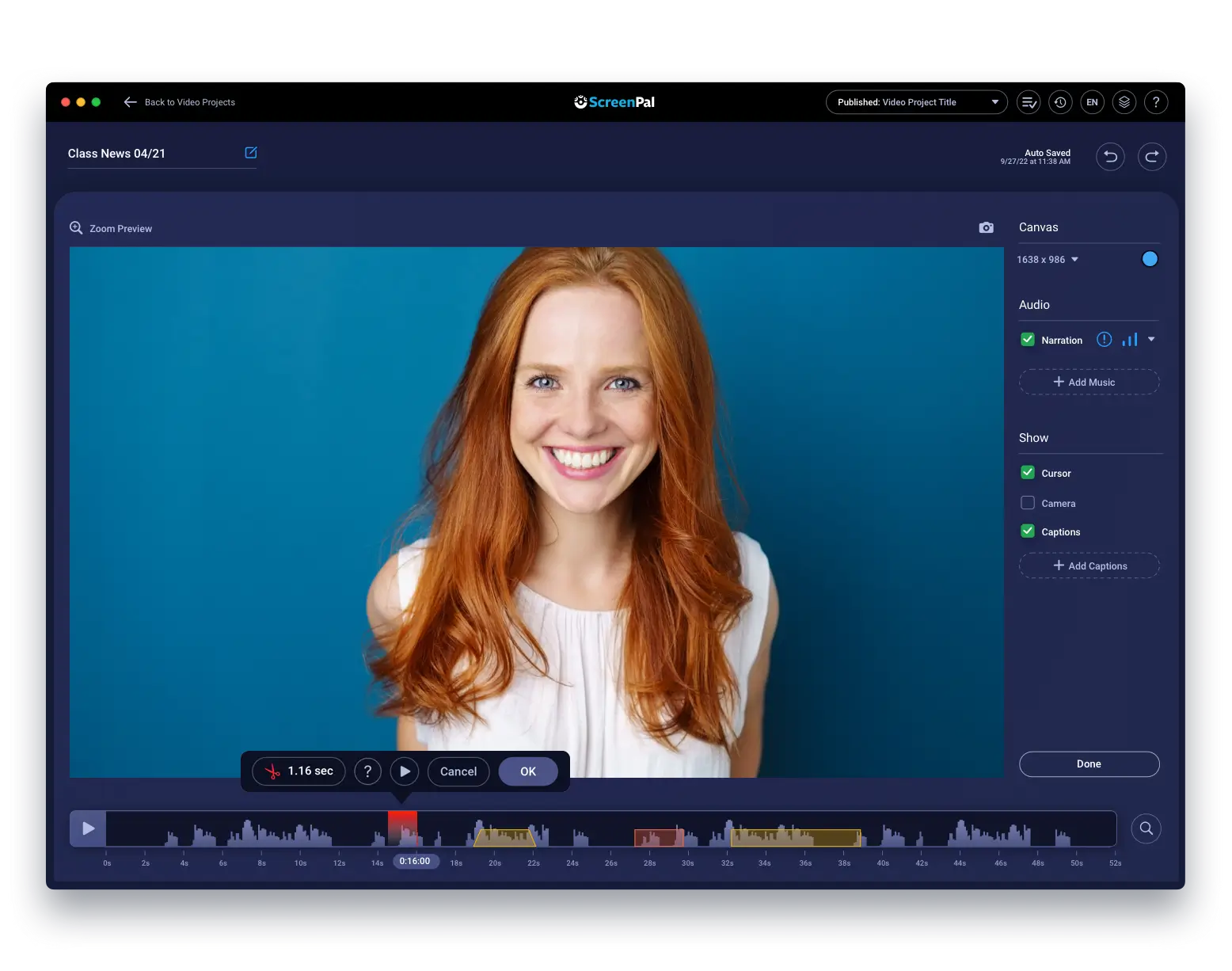 How to make a music video
Launch
Get started by importing a video into our music video maker.
Add music
Import your own audio file, select from ScreenPal's free music tracks, or access premium music from the Stock Library with a paid plan. You can even mix and match all three options in the same video!
Perfect for any type of music videos
ScreenPal's music video creator provides you with the necessary tools to captivate your audience and accomplish your goals. Whether you want to convey a message, showcase your creativity, or build a fan base, our video editor is the perfect place to start!
Lyric videos
Make it easier for your fans to learn song lyrics with subtitle text on your music video. Improve the viewing experience with effects like fade-in and fade-out for smoother transitions between song verses and video clips.
Marketing videos
Music has a universal appeal that can connect with audiences all around the world. Craft a music video designed to connect with your customers as a fun, engaging way to generate excitement about your brand and products.
Edit multiple audio tracks
With ScreenPal's music video maker, you can add and edit as many audio files as you need, including your own music tracks or files from our library. Choose from audio
narration
, computer 
audio files
,
free music tracks
, or
Stock Music
. Mix and match these options to create your perfect video!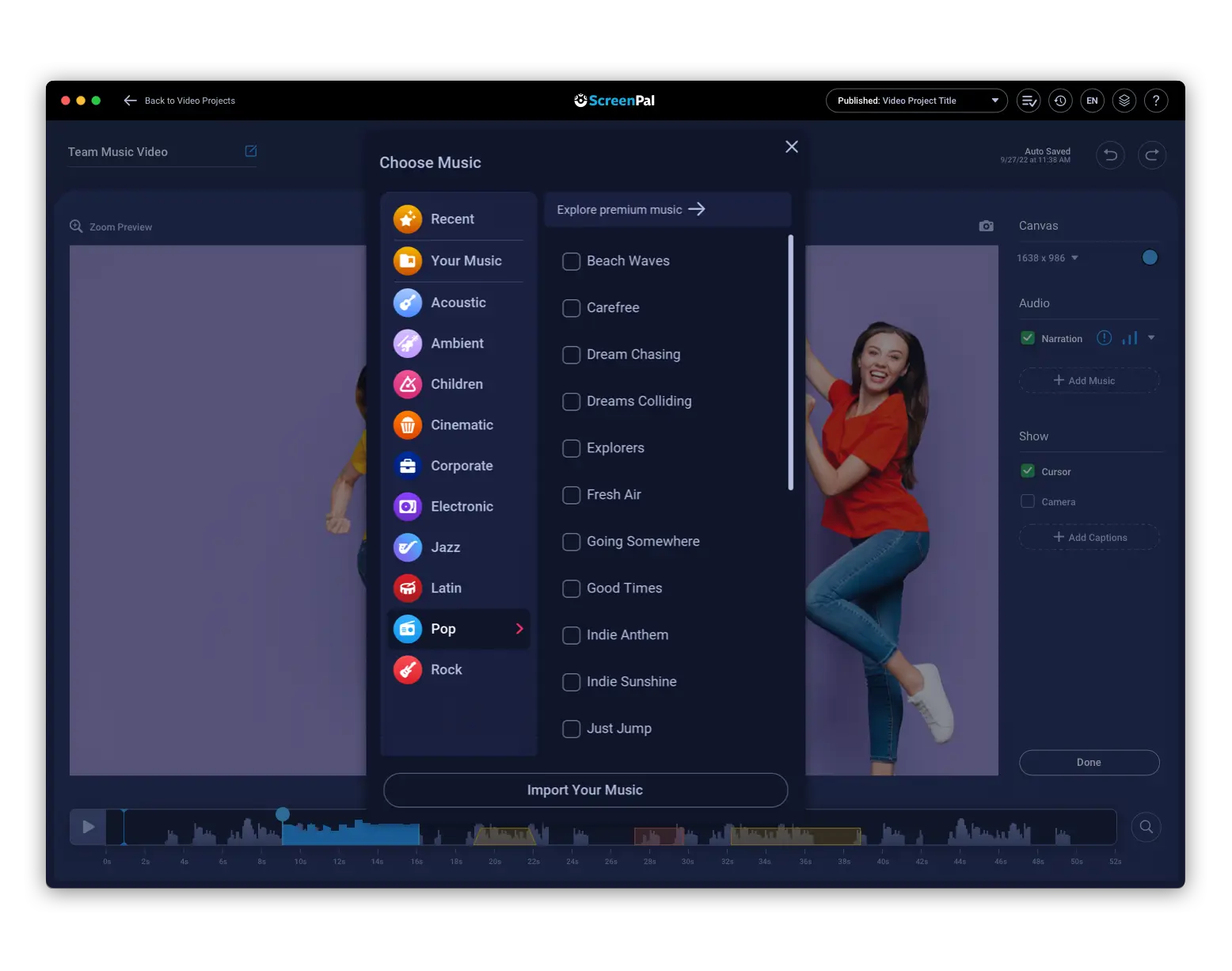 Host & share unlimited music videos for free
After you have finished creating your music video, you can save it on ScreenPal's free
hosting
platform. Then, you have the flexibility to customize your video by adjusting its
visibility
, organizing it into
folders
, adding a title and description, and exploring a wide range of
additional features
!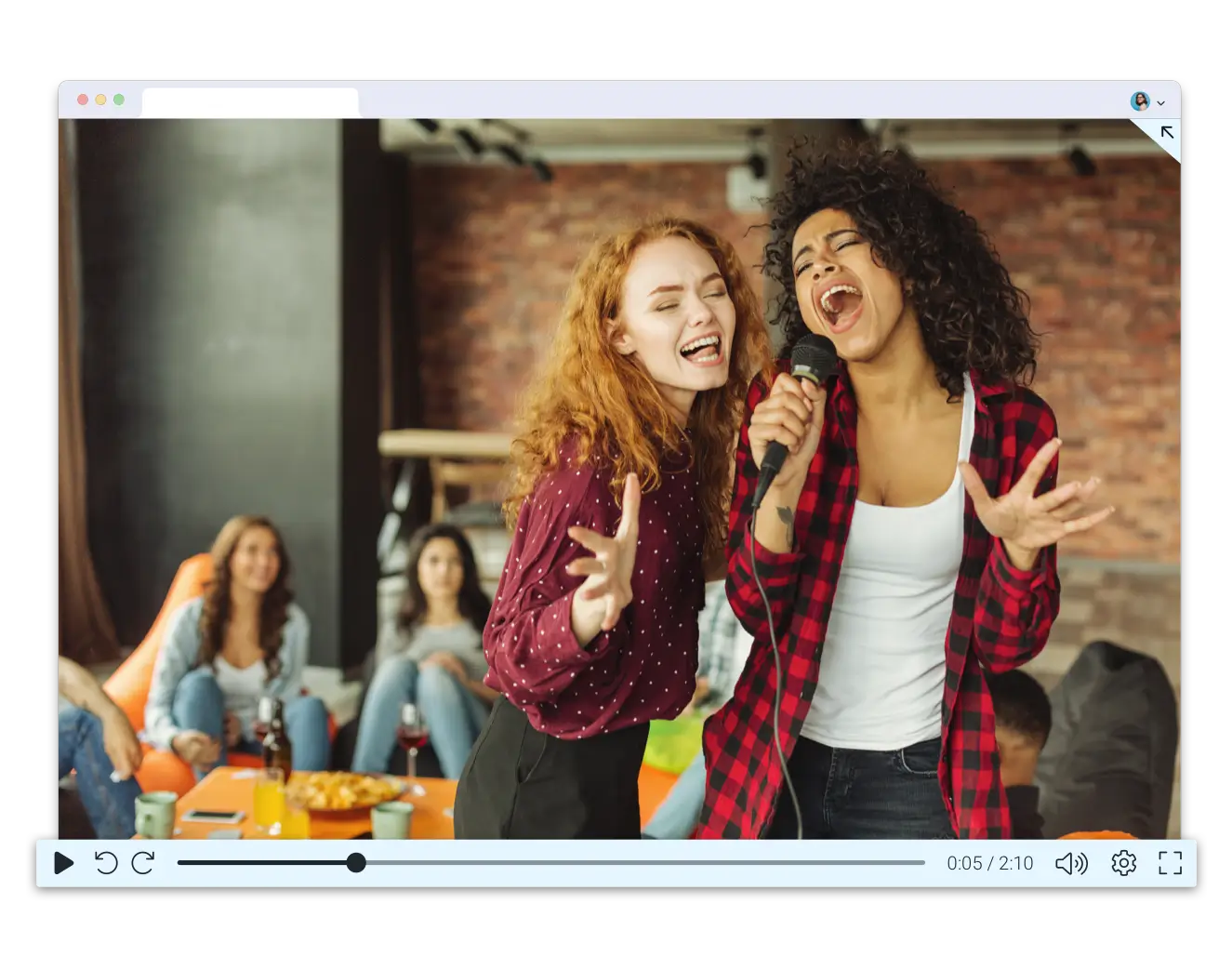 Everything you need in a free music video maker
Easily create engaging music videos with free, user-friendly editing tools. Add text, shapes, and other customizable features to make your videos stand out from the crowd and capture your audience's attention.






Upgrade for advanced video editing features
Go beyond just making a video with pictures and music – elevate your music video by unlocking innovative features with a paid plan. Customize your videos extensively and save valuable time with ScreenPal's full-featured video editor!