Enhance your video content with video overlays. Add depth, context, and split-screen effects to tutorials, presentations, product demos, video promos, and more. Easily add and edit overlays to create effective, captivating videos.
Included in all paid plans.
Create dynamic content with video overlays
Add video overlays

in just a few clicks

Easily add video overlays with ScreenPal's intuitive video editor. No prior editing experience needed. Enhance your videos in just a few clicks, making them more engaging and professional.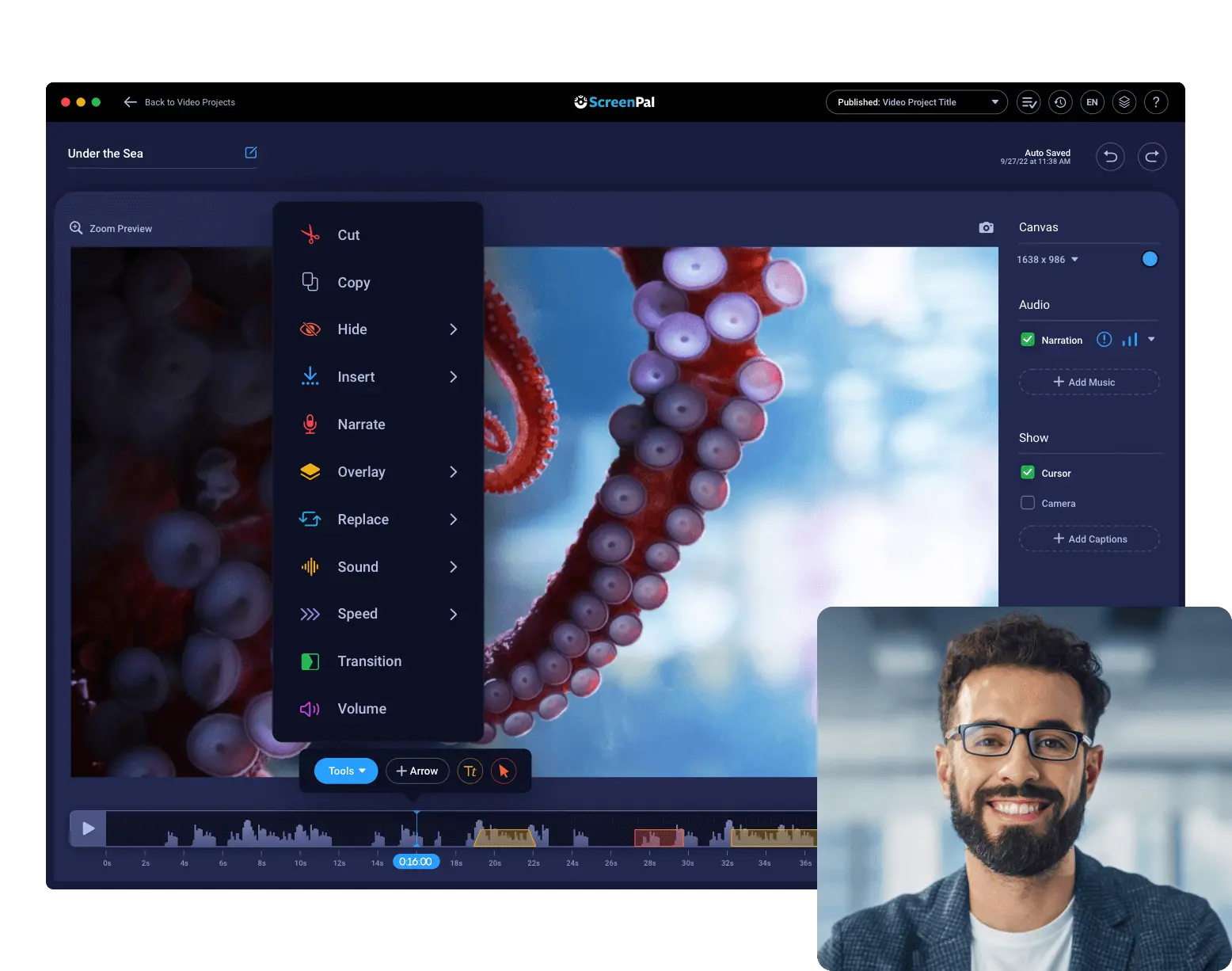 Create a
split-screen effect
Elevate your content by using video overlays to create a split-screen effect. Videos overlays for split-screen are perfect for interviews, reaction videos, and tutorials, fostering a more immersive and interactive viewer experience.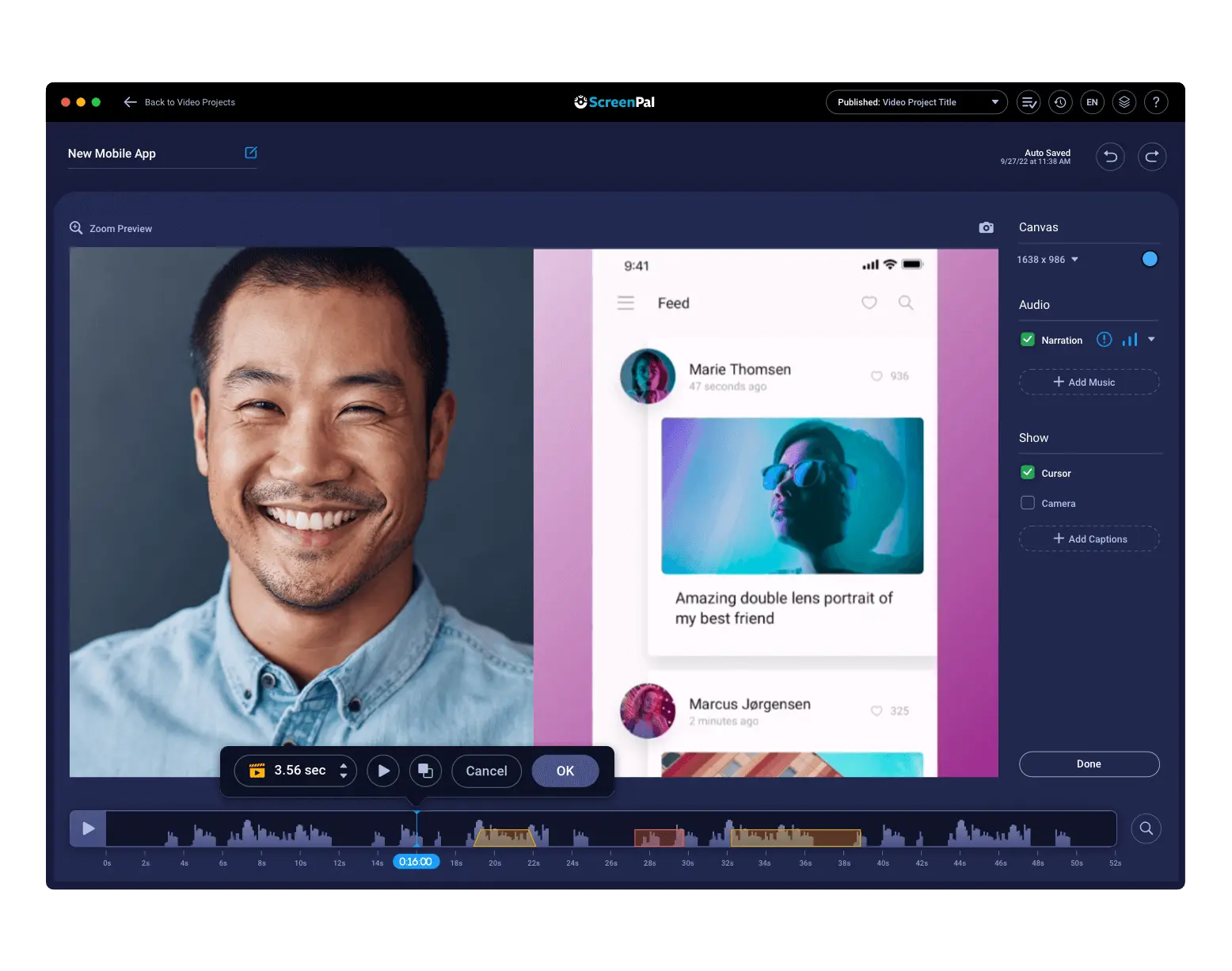 How to add a video overlay
Add video overlay
Select Tools > Overlay > Video, then upload your video or select from our stock library. Adjust your video overlay size and position in the editor.
Save & share
Save your video to your device, upload directly to YouTube, or upload to ScreenPal to share with a link and embed anywhere.
Enhance any video with video overlays
Video overlays are essential for creating engaging content for effective visual communication.
Businesses
Boost training videos with overlays to highlight key points. Elevate promotional videos with overlays for visual contrast. Enhance explainer animations with overlays to clearly depict processes. Transform product demos with video overlays to emphasize product features.
Educators
Illuminate video lessons with overlays, highlighting important facts and figures. Boost professional development courses, using overlays to underline key instructions or steps. Enhance online lectures, incorporating overlays to visualize complex theories or concepts.
Creators
Stop the scroll with video overlays in your social media videos. Personalize vlogs using overlays for a professional touch. Transform video montages by incorporating overlays for a creative blend. Elevate influencer content with video overlays to underscore brand promotions.
Enhance with video effects
Boost your video content with a wide range of editing features available in ScreenPal's
video editor
. Add rich text, transitions, shapes, and image overlays. Get creative with freeze frame and slow motion effects. Dive into an extensive library of
stock images,
videos
, sound effects, and music to transform your videos.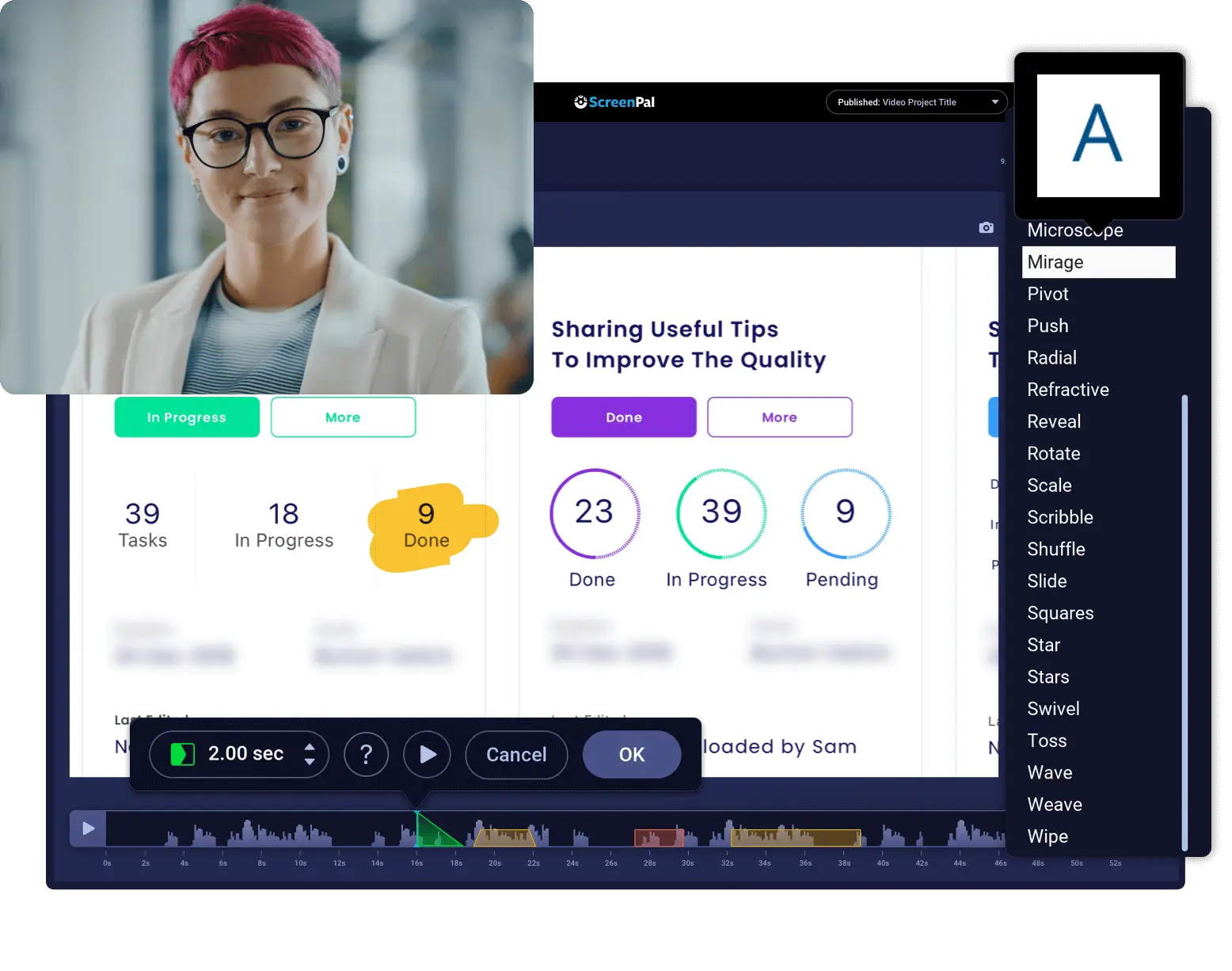 Host and share unlimited videos
Host videos
effortlessly with ScreenPal! Upload and share an unlimited number of videos, while having complete control over privacy settings. Embed your videos anywhere and easily organize your content for maximum visibility.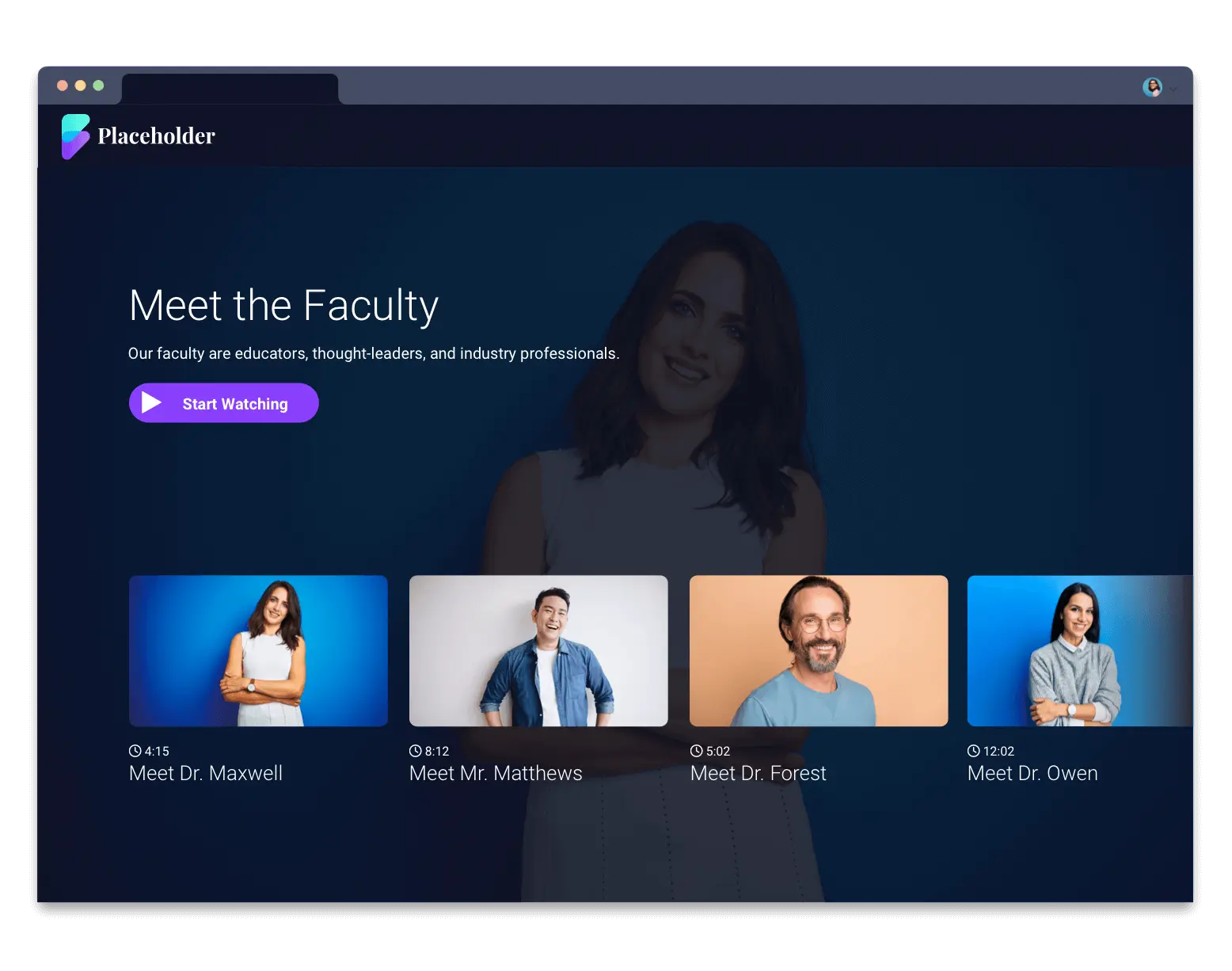 Get started with our free video editing features
Our free video editor is simple to use and provides all you need to easily create high-quality, engaging videos. Free features include:






Upgrade for video overlays and advanced editing
Upgrade and unlock other advanced video editing features that complement overlays, such as the ability to blur video, create from a video storyboard, and automatically add Speech-to-Text captions. Additional features include: