If you want to build your social media and YouTube presence, you need to offer value to your users. People follow channels and individuals for entertainment, education, or a combination of the two. Tutorial videos are a great way to connect with your desired audience in your specific niche. That's because tutorial videos offer the best opportunity to combine entertainment with education, keeping viewers engaged while imparting valuable information.
Whether you have a beauty platform, tech platform, gaming platform, or music platform, you can engage and grow your audience with fun tutorial videos. But it's not enough to create dry, educational videos. To stand out in the highly saturated online space, you'll need tutorial video ideas that resonate with your target audience. This article provides ideas and essential tips for making great tutorial videos.
What is a tutorial video?
A tutorial video is a video that demonstrates how to perform a specific task. For example, tutorial videos can show how to use software, perform a dance move, play an instrument, apply makeup, or anything else your audience wants to learn. The primary goal of a tutorial video is to guide the viewer through a particular activity so that they can complete it themselves. Whatever your industry or niche might be, you can find a way to embed tutorial videos into your marketing.
Why create tutorial videos?
Regardless of your business or niche, you can benefit from tutorial videos. Tutorial videos actively teach others, impart valuable information, and boost your brand awareness and authority. Offering helpful information to your viewers is the most effective means of building their trust and loyalty. Your viewers are more likely to trust your business if you provide valuable tools and information, and videos are the ideal means for transmitting the information.
According to Google's research, over 90% of consumers say they've discovered new products and brands on YouTube, and over 50% of all shoppers use videos to help them make purchasing decisions. Furthermore, employees can perform their tasks better when they receive visual instructions. Whether you want to grow your online presence, sell products, or train employees, you'll want to include tutorial videos in your video marketing strategy.
How long should a tutorial video be?
Your tutorial video should be short and engaging to capture and hold your audience's attention. How short? A large-scale study conducted at MIT found that student engagement with tutorial videos dropped sharply after 6 minutes. So, for most topics, aim to keep your tutorial videos under that 6-minute drop-off point.
However, if your subject matter is complex, you can go up to 15 minutes. According to a study conducted at the University of Wisconsin, students were more responsive toward videos under 15 minutes in length, following which they started zoning out. So if your subject matter requires more than 6 minutes to explain, aim to keep your video under 15 minutes. 
12 tutorial video ideas with examples
Before you start making tutorial videos, you'll want to do some market research. The best way to learn how to make great tutorial videos is through observation — learn from the experts. Explore existing tutorial videos in the category you're interested in, find the most popular tutorial videos, understand what makes them successful, and identify what's missing in the market. Below, we provide 12 tutorial video ideas with examples to get you started.
Employee Training Videos
Employee training videos are the videos you offer employees while onboarding or when you need them to learn new tasks. Studies show that people retain information better through visual rather than text-based formats. So instead of offering a boring text document to your employees, you can provide tutorial videos that show them how to execute their tasks. Employee training videos are sure to improve your employees' productivity.
Example: Sage Appliances | Third Wave Specialty Coffee
Product Demo Videos
A product demo video is an instructional video that shows the viewer how to use a particular product. Creating product demo videos is a great way to attract and convert new customers. Over 50% of all internet users watch product demo videos before visiting a company's stores. Product demo videos tend to be short. Aim to demonstrate your product's functionality and benefits within a minute or two.
Example: Slack | You've Probably Heard of Slack
YouTube Tutorial Videos
People worldwide watch over a billion hours of videos on YouYube every day. Tutorial videos of all types are hugely popular on YouTube. You can upload product demo videos to YouTube so that customers searching for how to use your product will find your tutorials. You can also make YouTube videos to answer common questions related to your brand to attract new customers. A successful video on YouTube can bring attention to your brand for years to come.
Example: ScreenPal | Connect to Edit Zoom Recordings
Instructional Videos
Instructional videos or "mini-lessons" are an excellent form of tutorial videos for individuals seeking information. Teachers can use instructional videos to educate their students in a fun and engaging format. You can also use instructional videos and webinars in workplaces to deliver engaging presentations. Instructional videos where the instructor is visible in a small window in one corner of the video are easy to create with a good webcam and screen recorder.
Example: Math Mini-Lessons
DIY/ How-To Videos
DIY and how-to videos have become incredibly popular in recent years. If you're handy and creative around your home, you can create fun DIY videos to help your audience embark upon fun DIY projects. How-to and DIY videos take the viewers through a step-by-step overview of a project, showing them how to execute a particular task from scratch. How-to videos are particularly popular in the home renovation and beauty industries.
Example: How to: Perfect Winged Eyeliner!
Concept Explanation Videos
If you can't demonstrate your expertise in a step-by-step format, you can create unique concept explanation videos. You can demonstrate your knowledge of mathematical formulae, scientific theories, coding problems, and other "concepts." Making concept explanation videos is easy — you only need a webcam recorder and a camera-friendly personality. If you want to make your explanation videos even more interesting, you can include cool animations.
Example: General Relativity Explained in 7 Levels of Difficulty
Workout & Fitness Videos
If you're an advocate for fitness and healthy living, you can create workout and fitness tutorial videos. Your fitness video can explore how to stick to a diet, provide step-by-step tutorials for home workouts, share tips and strategies to lead healthier lives, etc. You can even create workout tutorial videos on topics as niche as the ideal breathing techniques while working out. The sky's the limit with fitness videos.
Example: How to Breathe When Working Out
Gaming Walkthrough Videos
Gaming tutorials, also known as walkthroughs, are essential components of the gaming experience. Most video game enthusiasts spend about as much time watching video game tutorials as they do playing video games. So if you're creating a YouTube channel dedicated to video games, you can create a wide range of videos to build your audience. Popular video game tutorial ideas include gaming walkthrough videos on overcoming challenging levels, capturing live gameplay, video game commentary, step-by-step guides on defeating bosses, and hidden secrets within video games.
Example: Minecraft Cave Secrets
Software Tutorial Videos
People often need a little guidance when operating new software. You can create software tutorial videos to show potential customers how your software can solve their problems, help existing customers use your product, and more. Creating software tutorial videos is extremely simple, especially with a powerful screen and webcam recorder. You have to simply record your screen while using the software and use a high-quality microphone to narrate.
Example: ScreenPal's Free Video Editor
Music & Dance Tutorial Videos
Music and dance videos are some of the most popular videos on YouTube and social media. The popularity of music and dance videos is obvious — they're insanely fun and engaging. The opportunities for tutorial videos within this field are endless. You can create tutorial videos to highlight the songwriting process, show how to record a song, demonstrate popular TikTok dance steps, make a remix, and much more.
Example: 3 Simple Dance Moves for Beginners
Cooking Tutorial Videos
Cooking tutorial videos can quickly go viral on social media platforms, especially Instagram, TikTok, and YouTube. You can produce cooking tutorial videos to show viewers how to make specific dishes, recreate famous internet recipes, explore national cuisines, show how to meal prep, and share secret tips and strategies for cooking. Make sure your cooking tutorial video is easy-to-follow, engaging, and imbued with your personality.
Example: 6 Easy Meal Prep Ideas for the Week
Beauty Tutorial Videos
If you're a fashion and beauty enthusiast, you can create a wide range of fun beauty tutorial videos for your audience. For example, you can take your viewers through your daily beauty routine, discuss how to layer skincare products, reveal your beauty secrets, help your viewers select the right outfit for different occasions, and more. Your viewers are sure to benefit from your insightful secrets and strategies.
Example: How To: Easy 5-Minute Makeup Tutorial
10 tips for making great tutorial videos
Now that you've explored our tutorial video ideas, it's time to learn how to make a tutorial video. Inspiration and ideas can only go so far — you need a video strategy to create successful tutorial videos that engage and convert your viewers. We offer essential tips for making great tutorial videos, from selecting the best screen recording apps and microphones to tracking your viewers' engagement.
1. Use a high-quality microphone to ensure optimal clarity
The primary goal of a tutorial video is to offer clear and actionable instructions to your viewers while keeping them entertained and engaged. Your viewers won't stick around if they have to strain to listen to your words. We recommend purchasing a high-quality microphone that isolates ambient sounds and delivers crisp vocals. You can find budget-friendly microphones that will plug right into your laptop or computer and work well with your screen recording software.
2. Choose the right software to record your tutorial videos
You'll want to select suitable video recording and editing software to produce your tutorial videos. And if you're just getting started, consider software that lets you make tutorial videos for free before upgrading. ScreenPal is an easy-to-use tool that allows you to record and edit up to 15 minutes of videos for free. Since your tutorial video should be less than 15 minutes anyway, ScreenPal is completely free for you. This tool allows you to simultaneously capture and edit your screen and webcam footage with voiceover. You can also record computer audio and add automated captions with the premium version.
3. Place webcam footage of the narrator on the video
Tutorial videos that feature a narrator tend to perform better than those without narrators. That's because people inherently trust videos more when they see an individual speaking. You can place webcam footage of the narrator explaining the steps in a corner of the video. ScreenPal allows you to customize the position and size of the webcam when recording your screen and webcam. You can also edit the webcam shape and choose when to show or hide it in the video editor.
4. Trim and cut excess content in your recording
The quality of your video can come down to seconds. In the attention economy, you must fight for every second of your viewer's attention. If you have extra or empty seconds before the video, you might lose your viewer before the video even begins. That's why you need to cut out all the empty pauses from the video. Each second should be brimming with dynamic and valuable content. ScreenPal allows you to trim your content and automatically remove silences using the built-in video editing software.
5. Find the ideal background for your recording
If the narrator is visible during the video, you'll want to record your narrator against a background free of distractions. Ideally, your narrator should sit in front of a clean background, like a single color wall. Or you could choose to record in front of a green screen and replace your background in the video editor. You can also blur the background slightly to ensure the viewer only focuses on the narrator. 
6. Rehearse the entire script before hitting record
Your speaking style matters a lot when you're recording a tutorial video. Before hitting record, rehearse the entire script, make sure it's short but not rushed, and gain confidence in your material. You don't want to sound hurried, tired, slow, or bored. While speaking, maintain an engaging but understandable pace, and vary your tone to keep your speech from becoming monotonous. Finally, take a few turns recording yourself, ask for opinions from friends, and record the final product when you're ready.
7. Get to the point within the first few seconds
Most people these days have extremely short attention spans for content. If you don't get to the point within the first few seconds, your viewers may leave. Start your tutorial video by telling your audience what you'll cover. Your audience should know what to expect from the video. Your goal is to educate your viewers and keep them watching until the end, so make sure they know what value they'll get by watching the entire video.
8. Add annotations and captions
Add annotations and closed captions after creating the video. People often watch videos on silent for a few seconds before determining if they want to continue. Captions will also ensure your viewers don't miss important details and make your videos accessible to all viewers. With ScreenPal, you can upload a captions file for free or add automated captions using the speech-to-text feature.
9. Upload your tutorial video to multiple platforms 
Understand your target audience to find the ideal platforms for your tutorial videos. If you want your tutorial video to be discovered and seen by everyone, upload it to YouTube and your social media channels. But if you are making tutorial videos for employees or internal communications, consider professional video hosting. You can host your videos on ScreenPal for free. You can then embed them on your website or in custom video channels and control who can access them via password protection or unlisted links. 
10. Track your viewers' engagement with your content
Your tutorial video won't attract millions of viewers immediately. To optimize and expand your video's reach, you need to track viewer engagement and analyze your video's performance. YouTube offers analytics tools to track your videos' performance, which can help you improve future videos. Your video hosting platform should also provide video analytics to maximize your video's visibility within the host platform.
We hope these tips and strategies will help you generate new tutorial video ideas. Then, start recording videos for free today with ScreenPal's easy screen and webcam recorder.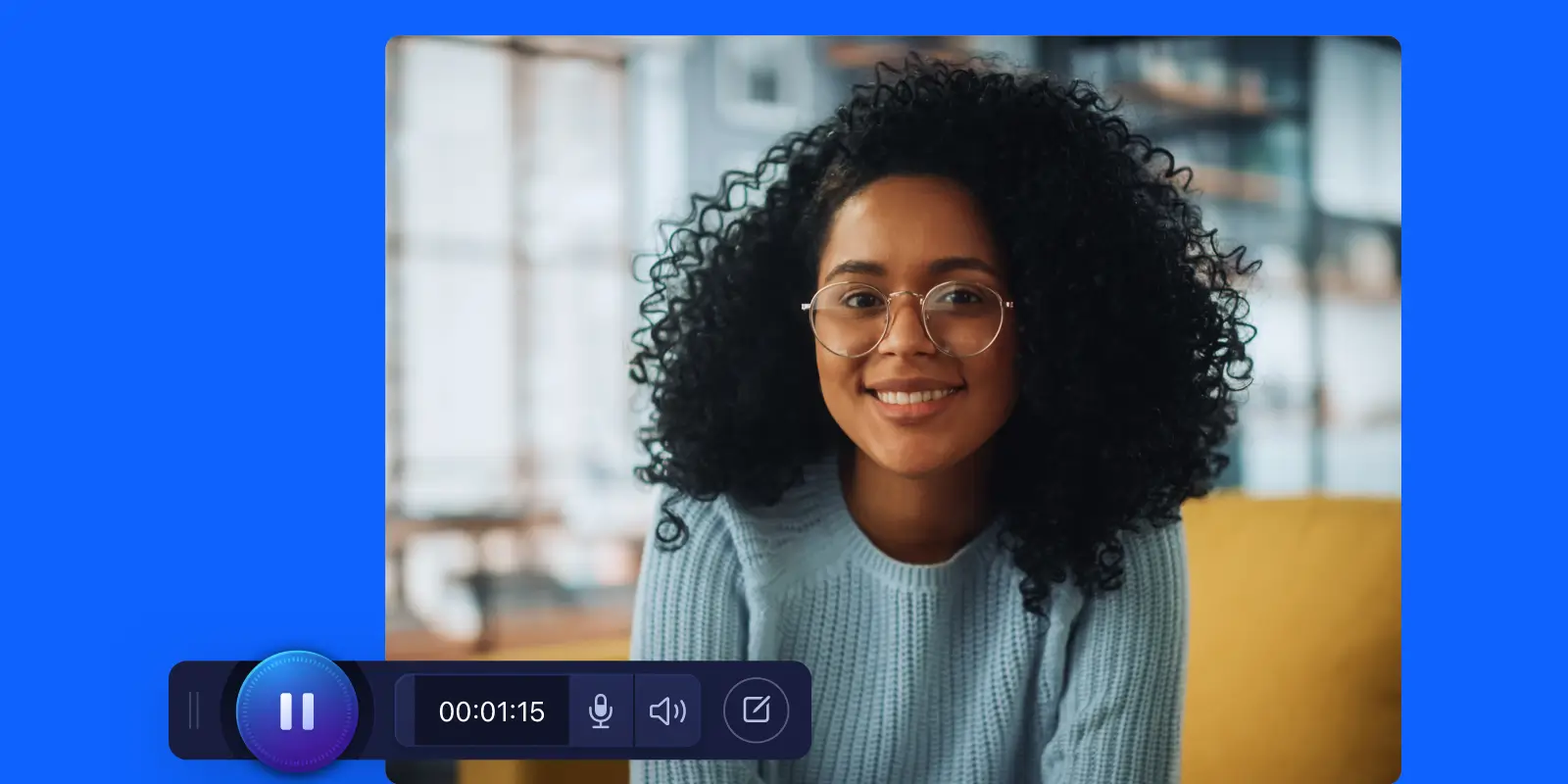 Create engaging tutorial videos for free with ScreenPal!
Easily record your screen, webcam, or both for tutorials and demos on any device – for free!